Dear ICES Exchange Students,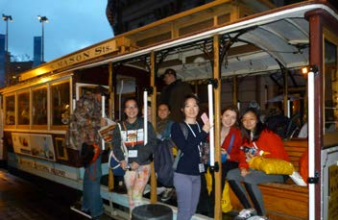 I hope that all Academic Year Students enjoyed the Christmas holiday and that the spring semester has started well! I would also like to welcome our 2nd semester students to the United States! We hope that you will participate in your host family's activities, make new American friends, and get involved in your school by joining at least one club or by trying out for a sport. If you are not sure what clubs and sports are available in your school, ask for a school student handbook, or ask your teacher or counselor.
Make sure that you 
complete all homework and class projects on time and study for your quizzes and test in order to maintain the required "C" average in each class.
ICES requires our students to take either U.S. Government or U.S. History. For those who are taking history, The History Channel's "This Day in History," website profiles major events from around the world that happened on that day. Each day you get a main article of one of the main events from that same date in history, along with a brief video introduction. Down the left you have all the major events that happened over the years. Even if you are not a huge history fan, it's still a fun page to visit! Also, you may be able to use it for a school history project!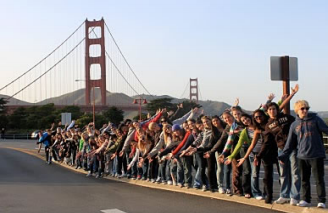 As a 2nd semester student, you have already met your ICES Local Coordinator and he or she has conducted your student orientation. Sometimes there are individual meetings, and sometimes, when the Local Coordinator has a number of students within the same community, there will be a group orientation. Your Local Coordinator will be calling or emailing you once each month to make sure that you are adapting and adjusting well in both your host family and school.
BELO USA Tours organizes some fantastic trips…
(Hawaii, West and East Coast Tours) for international students. Check their website at www.belousa.com; ICES student's login is: ICES and the password is: WORLD. You may also call them at 1- 877-235-6872. ICES only endorses BELO USA; we have had only WONDERFUL comments from students who have gone on their trips!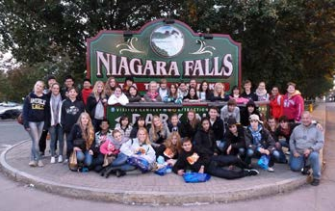 Remember to stay in close contact with your Local Coordinator. If you need anything, they are there for you. Also, ICES maintains a toll free number 24 hours a day / 7 days a week. If you have an emergency call 1-800-344-3566, even after hours, you will be connected to an on call duty officer from ICES who can assist you. If you have any questions or concerns, again, your Local Coordinator and our National ICES office is "just a call away."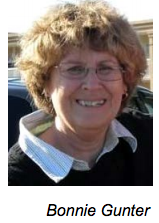 Sincerely,
Bonnie Gunter
ICES Director of Student Services
Cheryl Crowther
ICES East Region Director of Student Services
Joseph Watson
ICES West Region Director of Student Services