The experience of the exchange program is different for each person.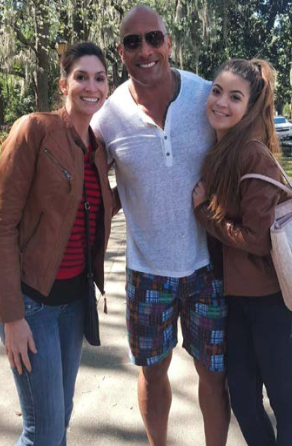 For me, this experience from the beginning to the end was about love. Staying at the house of people you have never seen or having a strange teenager with a different culture does not seem to be a task easy, but in my opinion when love is involved it is much easier, funnier and unforgettable. And the second is like it: "Love your neighbor as yourself." ̈ Matthew 22:39.
When I decided to do the exchange program, I was scared, anxious, nervous and super insecure because my English was not that good. I thought that my experience would not be good, and I that would go back to Brazil in a few months. But I was totally wrong. This was the best experience I've ever had in my life. With this experience, I learned to love a family who I knew less than a year.
I had incredible times traveling to Tulsa, OK – Mena, AR – El Dorado, AR – Martin, TN- Nashville, TN – Savannah, GA, making friends, having my first Halloween, having my first hunt for eggs at Easter, my first Prom, my first s'more, first Sonic, first St Patrick's Day, first Mardi Gras, and my first 5K.
I gained a new family who on my first day made me feel part of their family. They were patient with me and my English. Also, I know they are going to be here for me independent of the distance that will separate us. I would like to thank God for the gift of my new family, also to Elizabeth who told Sara about the exchange program and of course, to Sara and my new family.
Victoria – Brazilian exchange student living in Arkansas