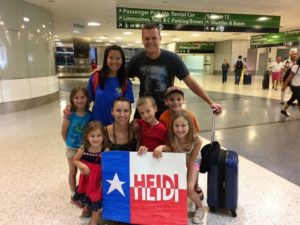 Everything is better than I thought
On the 30th of January, I received an E-mail. The title was:
Welcome to Texas Heidi
This is the beginning of my U.S. journey …
In my host family, there are 5 kids and two adults.
In the past 85 days, I enjoyed every single moment with them. It's been a lot of fun. Everything is better than I thought.
On the first day of school, my host mom baked me a cookie. She said it is a tradition in their family. On my birthday, she baked me some cupcakes, blew the candles with me and gave me a big surprise. My host parents took me to have dinner and they bought me some presents. They took me to try a lots of new food example gravy, biscuits and Mexican food.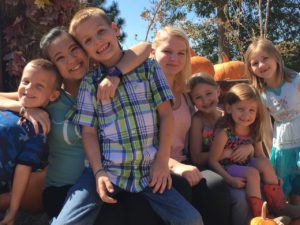 I have lots of fun with the kids too! We swim together, we play under the rain and board games. Although we had some argues sometimes, but we usually forgive and talk to each other quickly. I feel so lucky to have them as my host family, they gave me lots of joy and they teach me lots of things.
I am glad that I joined this program because I have a cool host family and I meet a lot of new friends. A huge thanks for my family for letting me come here.
Tsz Tung (Heidi) 🇭🇰
ICES exchange student from Hong Kong
living with the Nordlander family in Magnolia, Texas