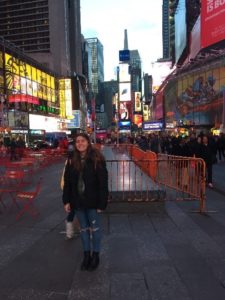 Hi my name is Abbey
I'm an Australian student that participated in the American exchange program.
I recently embarked on a journey of a life time to America. I was very excited and also extremely nervous to start my exchange program in Pennsylvania, but reflecting back on my trip I am so glad I did it.
Whilst on exchange in American I spent my time at the Emin household which consisted of my lovely host mother Julie Emin and 3 host sisters, Gracie, Rosie and Sophie. I was immediately welcomed with love and care and fitted in straight away.
Life at the Emin's were strangely similar to my home in Australia, similar meals were made, weekend sport, family bonding time and the girl power that filled the house. By the second day I was already creating life-long relationships and found myself continuously laughing and smiling. Of course there were tough days but as a family we worked through them and they are such a small part of the experience.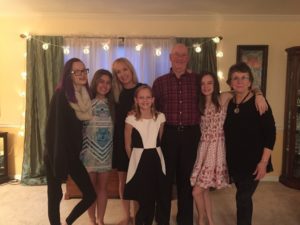 My host family were the kindest and most loving family and I'm so happy I was placed with them. They not only showed me the "American ways" but also taught me life-long lessons, I'm so grateful for the Emins and their family and friends I was introduced to and I'm already saving up to spend more time with them in the upcoming holidays.
School life in America was also a once in a life time experience. Travelling to school every day by the big yellow buses was a thrill within itself!!
Mrs Morrissey was the first person I met at Beca and she was the international coordinator. On my first day at school she explained to me how the school worked and what I was to do. She was always there to talk to me at school when I was sad, lost and just wanted to have a chat, so I would also like to thank her for her contribution.
Mrs Tice was also another teacher at the school that had a big impact on my time at Beca. She was also a host mum and always invited me over to spend time with them and looked after me at school. Mrs Tice was also my French teacher and even though I couldn't understand most of the classes I did understand that Mrs Tice is an extremely passionate teacher and her love for the students is enormous, she treated every student with love and care and is such an inspirational lady.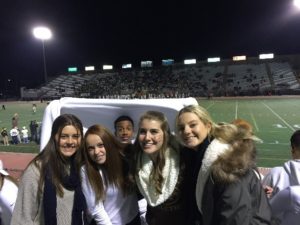 Other than the Emin's, Maria Ding (my local coordinator) was the most supportive person I met on exchange. She was always there to talk and would always make room for me. Maria invited me to Hershey theme park with her family and friends and we all enjoyed a fun day out together. I developed such a strong relationship with Maria and her family and I'm so excited to see them again in the near future. I really hope other students that go on exchange will meet someone as special as Maria.
So for all of the students who are thinking about exchange, stop thinking and start applying!!!
Exchange taught me so much about myself and the world. The experiences I encountered and lessons I learnt are so special and ones I am so grateful for. Exchange has provided me with a new perspective on life and new relationships that I will treasure for life. America has a special place in my heart now and now when I go there I will have family there and friends.
I encourage everyone to participate in exchange and I love telling and showing everyone my stories and photos of my experience.
Thanks,
Abbey 🇦🇺
ICES exchange student from Australia
living with her host family in Pennsylvania