ICES High School Study Abroad
Ecuador
Program Schedule
Year:
August/September – June/July
Price: $12,000 (flights and insurance included)
Semester:
August/September – January
January – June/July
Price: $10,500 (flights and insurance included)
Short-Term:
Contact ICES for availability and price
Prices are subject to change
---
LEARN MORE ABOUT STUDY ABROAD
---
SUBMIT INTEREST IN STUDY ABROAD
---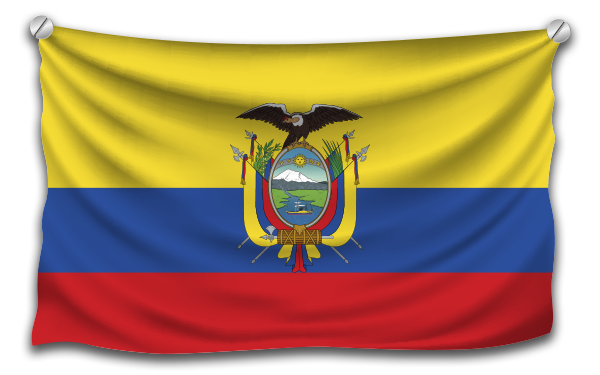 ---
High School Study Abroad Ecuador
Ecuador is the smallest of the Andean countries, but with the Pacific Coast, the Andean Highlands and the Amazon Basin packed into its small surface area, plus the Galapagos Islands off the coast, it boasts a little of everything the continent has to offer. Nowhere else on earth will you find so much natural diversity and all the fun that accompanies it in such a small country!
Ecuador COUNTRY INFORMATION
Full country name: Republic of Ecuador
Area: 283,520 sq. km
Population: 12,920,092
Capital city: Quito
Language: Spanish
Religion: Roman Catholic, other Christian denominations
Type of government: Democratic Republic
With a great combination of warm people, well preserved colonial architecture, volcanic landscapes, dense rainforest and the magnificent shores of the Galapagos Islands, Ecuador packs its perimeters with more points of interest than many countries twice its size. Touch down in its capital, Quito, and you are no more than a few hours from a hike through the Amazon jungle, a snow swept ascent of a volcano, a sociable haggle with indigenous artisans, or a relaxing day on a tropical beach. And all that in a nation no bigger than the US state of Nevada. Ecuador is located in the Northwest of South America, on the equator.
Ecuador is known for its fabulous exotic fruits, high quality fish and seafood, and countless varieties of Andean potatoes. Across the country you'll find a broad spectrum of national and regional dishes, including lemon-marinated shrimp, toasted corn, and pastries stuffed with spiced meats. If you're feeling courageous, you can put your culinary bravery to the test with roasted cuy (guinea pig). Ecuadorian cuisine varies from region to region. For example, costeños (people from the coast) prefer fish, beans and plantains (unripened banana-like fruits), while serranos (people from the mountainous regions) prefer meat, rice and potatoes. Ecuadorians are crazy about football, and the national team has shown some successes in international tournaments in the last few years. Volleyball is also very common, with its variant of Ecuavolley. In some regions you can find bullfighting, a tradition from the Spanish legacy. Carnivals and festivals are also varied through the country and highly appreciated by the population, usually featuring many traditional games and fun.
School Life
Exchange students in Ecuador will be placed in private schools. Exchange students usually take liberal arts which include subjects such as literature, English, philosophy, geopolitics, history, mathematics, orientation, and psychology. Exchange students can also choose to take chemistry or physics. Students are expected to maintain satisfactory work at school and in the afternoons they must dedicate some time to their schoolwork. They will be seen as a novelty among other students, who are excited to establish friendships. Students will be placed in private high schools in the city where they live. The typical Ecuadorian school year runs from September to July. Classes are usually held from 7 am to 2 pm from Monday to Friday. There are about two and a half months of vacation in the summer (July–September), one week of vacation over Christmas/New Year, and one week at the end of the semester. Students remain in one classroom and teachers rotate rooms. Students have the same schedules every week and always share the same classroom with the same classmates. All the students wear uniforms when they attend school and school activities. The style of the uniforms varies, but normally includes a jacket and pants or blouse and skirt. Schools have their own sweatshirts for physical education classes and some schools ask students to come with black shoes. Students usually take school transportation (bus) to commute to school and we encourage the students to do so. Some of the Ecuadorian high schools have very strict rules, such as students' hair style, length of hair, shoes, socks and length of skirt. Most Ecuadorian schools will not permit students to wear make-up and jewelry to school including rings, bracelet, necklace and earrings/piercings.
Boys-only schools and girls-only schools are very common in Ecuador.
Some Ecuadorian high schools do not permit exchange students to enroll as seniors in the 12th grade, regardless of how many years they have studied in their home country. The actual grade level is determined by the high school, based on a full review of the student's application, academic record and school policy.
It is the student's responsibility to obtain and pay for any necessary documents (transcripts, diplomas, course descriptions, etc.) required by their home country for accreditation.
Is recommended that the students bring $500 the first month for expenses for books, school material, and uniforms.
Host Family Life
The Ecuadorian culture is extremely family oriented! Students are placed with carefully matched host families in cities with close proximity to everything they need, generally Quito. A typical Ecuadorian family consists of the parents and three children. The family is often helped by a housekeeper. Dinner time is an important occasion for Ecuadorians and this is a great time to reflect and share daily experiences with the rest of the family. Elderly members will often live with one of their children, but in recent years the number of facilities to care for the elderly has grown significantly. Godparents are also far more important in Ecuador than in the West, and are expected to provide both financial and psychological support to their godchildren. It is important to note that there are many variations in family structure, as well as in the social and cultural structure in Ecuador, depending on their socioeconomic position. Generally the upper classes adopt more of the American or European ways of life. This leads to great contrasts within the Ecuadorian society. Roles among the family are established, with women generally responsible for the upbringing and care of children in Ecuador. Men have historically taken a less active role in this area, though recently this has begun to change, with many men doing housework and caring for children when women work away from home. Daughters tend to be more protected by their parents than sons, due to traditional social structures.
Program Extras
Contact the Study Abroad team for information on program extras currently available for additional costs.
Program Requirements
Students should be between 15-18 years old. Students should have studied Spanish and have good Spanish language ability with a "B" grade average in Spanish classes during the last two years. Students will be required to pay for private language tutoring in Ecuador if their language skills are not sufficient.
Visas
Students applying for short-term programs (90 days or less) do not need to apply for a visa. Students staying for longer than 90 days must apply for a cultural visa at their local Ecuadorian consulate or embassy in person.
About ICES
We are a nonprofit organization committed to international, educational student exchange. Our goal is to promote cultural awareness and international understanding by offering quality, educational and cultural programs for students, host families and schools. Our staff is dedicated to creating a positive exchange experience for all program participants.
Additional Study Abroad Program Information
---
Have you finished your initial research about the Study Abroad Program in Ecuador?
Are you ready to take the next step?
Please go ahead and submit your program interest to the ICES office by using the 'submit' button below.
To learn more about the Study Abroad Program you may click on any of the links to the left.
---
SUBMIT YOUR INTEREST IN STUDY ABROAD