ICES High School Study Abroad
South Korea
Program Schedule
Semester
Early Aug – Early Jan
Mid Jan – Mid July
Short Term Programs
Various 1-3 Months
---
LEARN MORE ABOUT STUDY ABROAD
---
SUBMIT INTEREST IN STUDY ABROAD
---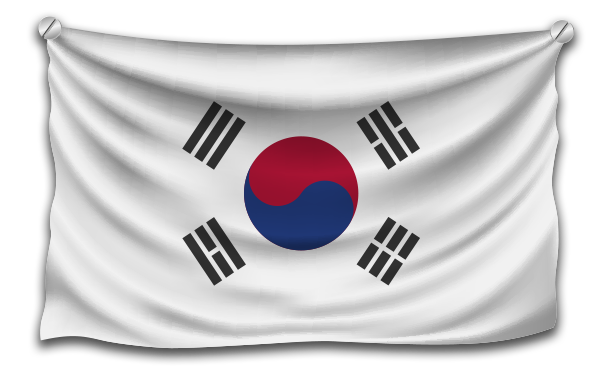 ---
High School Study Abroad South Korea
South Korea, officially called the Republic of Korea, is located on the southern end of the Korean peninsula in East Asia.
South Korea Country Information
Full country name: Republic of Korea
Area: 100,210 sq km
Population: 50 million
Capital city: Seoul
Language: Korean
Type of government: Constitutional Republic
Korean culture has been receiving more international attention recently as its pop music (often referred to as K-Pop) and movies have gained wide-spread audiences across the world. Beyond its cultural influence, South Korea also exports many physical products. Its economy is the fourth largest economy in Asia and is mostly export-driven, with production focused mostly on electronics, automobiles, ships, machinery, petrochemicals, and robotics.
Renowned for its incredible cuisine, South Korea is sure to satisfy exchange students' taste buds. The uniqueness of Korean food is in the seasoning – such as soy sauce, scallions, garlic, sesame, sesame oil, pepper, and red chili powder. Kimchi is by far the most classic Korean dish and is essentially cabbage pickled with salt plus other seasonings. It is important to remember your table manners while eating in Korea – for example, young people are expected to wait for their elders to begin the meal before they may pick up their utensils.
The Republic of Korea has four distinct seasons. Korea has a wide temperature difference between summer and winter. There are also two short typhoon (rainy) periods. Winter can be cool and snowy before the beautiful cherry blossoms come out in spring as the weather warms up. Summers can be hot and muggy with high levels of humidity. Autumn is often short, and tends to be cool and rainy when the typhoons blow in.
There are many different religious traditions throughout Korea, influenced mainly by Buddhism and Confucianism, although Christianity is fast growing. While Korea has been greatly influenced by both China and Japan, its economy is growing and thus bringing the country to the forefront of Asia as one of the world's wealthiest nations. Korea became an independent state from Japan during the after the Korean War in 1945. The country has alternated between periods of democratic and autocratic rule since.
Korea has great cultural influence throughout Asia. Dance, painting, crafts and music have prevailed as popular past times throughout the centuries. Both religious and national festivals are still recognized throughout the course of the year. South Korea has tremendous geographical diversity. Beautiful coastline, towering mountains, winding rivers, and tropical forests can all be found throughout the peninsula.
School Life
The traditional Korean school system can be very intense, with a strong emphasis on standardized tests. Therefore, international students may be placed in "alternative" high schools that place an emphasis on arts and offer a more well-rounded curriculum than traditional Korean high school. All girls and all boys schools are often more common than co-ed schools in Korea, so most students will be placed in these types of institutions.
For short-term students (3 months or less) boarding school options may also be available upon request! In a boarding school, students attend and live at the school during the week, and stay with host families during the weekends.
Students will likely be placed in the Gyeonggi province, which is the most populous province in South Korea and is located in the heart of the Korean peninsula. Seoul, the capital, is located in the middle of the province. Exchange students will live in or around the Bundang district of Seongnam city, or the city of Seoul itself. In addition to being the most populous part of the city, it is also one of the wealthiest regions in Gyeonggi province.
Bundang is well-organized with well laid-out streets, new apartment buildings, numerous parks, and good local infrastructure. Bundang Central Park is the most famous of the many parks in the city. There is also a subway line that connects the city to Seoul, which makes it easy to access
Host Family Life
Students will live with a local Korean host family. This provides an excellent opportunity for international students to gain a personal introduction to Korean culture. Koreans are famous for their hospitality and host families will be excited to share their lives with the international student.
Family is considered very important in Korean culture and there is a strong emphasis placed on the relationships and respect among family members. As an exchange student living with a host family, you will have a special opportunity to experience this for yourself as a new member of the family.
Some schools like families to share the opportunity to host students, so you may get to experience more than one Korean home!
Program Requirements
No previous language course experience is necessary, but students are expected to at least do self-study of the language prior to arrival. Classes will all be in the local language and students will get more from their time in school with a higher language level. Students must be between ages 15-18.
VISAS
Students in short-term programs (90 days or less) may arrive with a tourist visa. Students staying for longer than 90 days must apply for a student visa via post to their nearest South Korean consulate or embassy.
About ICES
We are a nonprofit organization committed to international, educational student exchange. Our goal is to promote cultural awareness and international understanding by offering quality, educational and cultural programs for students, host families and schools. Our staff is dedicated to creating a positive exchange experience for all program participants.
Additional Study Abroad Program Information
---
Have you finished your initial research about the Study Abroad Program in South Korea?
Are you ready to take the next step?
Please go ahead and submit your program interest to the ICES office by using the 'submit' button below.
To learn more about the Study Abroad Program you may click on any of the links to the left.
---
SUBMIT YOUR INTEREST IN STUDY ABROAD