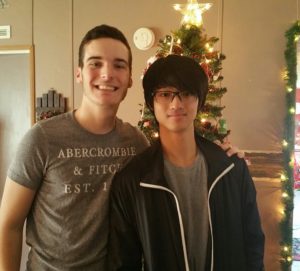 "Hosting is a blessing – It opens your minds and hearts to a whole new world"
Hello !
We are Teresa and Scott Kelly from a small town in West Virginia called Nettie.
We have been blessed to host our 4th and 5th student's this year. Man Kwan "Michael" is from Hong Kong and Christophe is from Belgium. Both boys are 17 years old.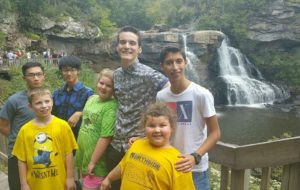 Scott and I have 3 children of our own, Hannah "10", Jacob "9" and Lexi "7". We have all grown to love the students, and they have become a part of our family for a lifetime. Their families are very nice, and we keep in contact with them through Facebook.
We have gone on several trips with our students as well as a group of other exchange students to Niagara Falls and Kings Island. We have taken them to Blackwater Falls in West Virginia, as well.
Christophe was on the high school Cross Country team this Fall, and he will be joining the wrestling team in a few weeks. Michael will join the basketball team.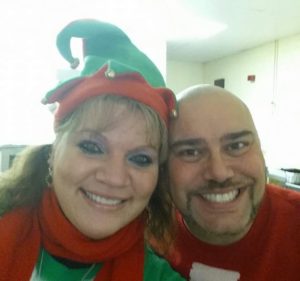 We look forward to celebrating the holidays with the boys and teaching them some of our American holiday traditions. Hosting is a blessing. It opens your minds and hearts to a whole new world.
Teresa & Scott Kelly
ICES host parents, Nettie, WV