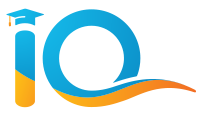 ---
---
Our custom designed programs for international high school students helps them gain the skills they need to succeed. Each program provides the most comprehensive counseling and tutoring available.
REQUEST MORE INFORMATION
Exchange Student Academic Counseling
---
The academic counseling program geared toward international students who need academic support and help improving their grades. Counselors will assess each student's academic needs and tailor each session so that it has the greatest possible benefit to the student. Counselors work with students on a monthly basis setting goals, teaching better study habits and guidance on test taking to raise their grades.
Need help improving your grades and study habits? The Exchange Student Academic Counseling program is for you!
LEARN MORE
---
Exchange Student Guide to USA College
---
The strength of a student's university application is largely determined by each student's performance in the early high school years. The Exchange Student Guide to USA College package provides guidance to international students in grades 9-11 who will pursue a university degree in the United States. The monthly sessions prepare students for the university application process by helping students choose the right classes and extra-curricular activities, while guiding students to focus on their unique strengths, passions, and natural-skill sets. Students are counseled on how to maintain their GPA while pursuing the supplementary activities that will truly make them stand out to the decision-makers at universities throughout the U.S.
LEARN MORE
---
IQ USA provides SAT prep courses designed specifically for the unique needs of international students. The new SAT places much greater emphasis on English reading comprehension and writing skills. To address the challenges of the revised SAT, students receive a twenty-eight hour course that will provide them with an understanding of the design of the test, its pattern, the tricks the test makers use and specific strategies they can use to improve their scores. SAT II is an extension of the SAT I course, it focuses on the development of the more advanced reading and writing skills needed for top scores on the SAT exam and provides students with a more sophisticated understanding of the English language. 
Let us help you prepare for the new SAT!
LEARN MORE
---
College Admissions Assistance
---
International students face a unique challenge when applying to colleges in the U.S. due to the fact that they are new to the American school system. Established universities seek well-rounded applicants with high grades, diverse interests, specific skills, and strong community ties; international students often struggle to demonstrate these qualifications. We provide a wide range of services for students who wish to apply to universities in the United States. These services focus on translating each student's abilities, experiences, and interests into a strong university application. We understand the complex intricacies of the university application process, and our services ensure that participants are admitted to the universities that match their skill level, interests, and long-term career goals. 
Get help with college admissions and your application.
LEARN MORE