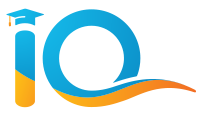 ---
F-1 Student Exchange Programs
---
With a variety of exciting F-1 Student Exchange Programs to choose from teenagers can now make their dream come true.
Apply today for your F-1 Study Abroad experience in the USA!
REQUEST MORE INFORMATION
---
IQ USA Academic Year & Semester Programs
IQ USA is a division of ICES
---
F-1 Private High School Program USA
Our F-1 Private School Program provides you with a wide range of choices for total control over your American school experience. In addition to the all-important decision about location, parents are able to choose a program that suits their budget. Flexible options include a variety of program lengths, college preparatory courses, sports programs, ESL support, senior admission and more to tailor your time in the U.S. to fit your individual needs. Students can extend their program for up to five years and our Academic Service Programs can help you transition into the American College of your choice.
LEARN MORE
---
F-1 Public High School Program USA
Our F-1 Public High School Program is all about giving you the freedom to choose where you will live and study in the United States. It's a big country, and we work with many schools and district offices all across the U.S., giving you the widest possible selection of regions and academic programs. We carefully screen our host families using an at-home interview and criminal background check to ensure that they are committed to student safety and have a genuine desire to share American culture.
LEARN MORE
---
F-1 Middle School Program USA
For talented young students who want to experience a new culture and improve their language skills, studying abroad at a younger age can lead to increased fluency and near-native cultural competency. IQ USA offers international students the opportunity to enroll in American middle schools — sixth through eighth grade — and follow the same curriculum as their American classmates. The Middle School Program is a great opportunity for younger children to experience an American education before making the decision to attend high school in the U.S. Parents will have peace of mind knowing their child has an IQ Local Coordinator to lend support and guidance throughout their child's program.
LEARN MORE
---
Why You Should Choose ICES IQ Programs
---
The ICES staff truly understands the challenges that exchange students may face, many of our team members have lived abroad and learned another language while overcoming cultural differences. This understanding and compassion is transmitted through ICES's exceptional customer service.
ICES is a designated J-1 sponsor through the U.S. Department of State. We meet meticulous government regulations that assure our students, partners and host families have safe and positive experiences. ICES has been a member of the Alliance for International Educational and Cultural Exchange (ALLIANCE) since 1997. We have maintained a full listing with the Council on Standards for International Educational Travel (CSIET) for 25 years.
With over 38 office staff members and a team of 425 field coordinators, we are dedicated to providing participants with experiences that will have a positive impact on their lives for years to come. Our team manages over 1,300 students yearly, with a network of school partners in 45 states. Our students come from 39 countries and are supervised by trained coordinators and compassionate student counselors.