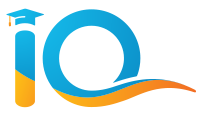 ---
SAT Test Prep For International Students
---
Scoring well on the SAT depends on the strategies and skills students use to take the test. IQ USA offers the SAT Test Prep for International Students – a program that has been delivering higher SAT scores for over twenty years and has been written specifically for international students.
GET STARTED
SAT Prep Courses Designed With International Students in Mind
The SAT has changed several times over the past 20 years, and the latest version of the test emphasizes English reading comprehension and composition skills more than ever before. Because it's no longer enough to simply memorize vocabulary words, we've designed a 28-hour course that unpacks the way the test is designed, including all the tricks test makers use to try to weed out guessing. We also provide specific test-taking strategies that will boost your scores.
While our standard SAT Prep course is designed for high school juniors and seniors, we know that freshman and sophomores have different needs. We've also designed a special course for younger international students that focuses on developing strong English language skills that can then be applied to general academics and the SAT exam in the future.
IQ's College Admission Assistance is Your Next Step!
Helping International Students Build Skills and Confidence
---
Our highly trained instructors have helped many students increase their SAT scores by wide margins. Their focus and dedication have helped many students go on to earn admission into some of the most prestigious colleges and universities in the United States, including Harvard, MIT, Stanford, UC Berkeley and Yale.
Our SAT course allows you to practice the skills needed to perform well in classroom academics as well as on the exam itself. We'll teach you a tried-and-true formula created by a former SAT essay scorer to help you get great results in your writing. You'll be able to use this system to develop a thesis statement and supporting evidence on the exam as well as in future classes. Going into the test with a system and outline in mind is especially useful for international students, who are then able to spend more time on the content and word choice of their writing.
In addition to feedback on their practice essays, students will also learn about the most common topics covered on all portions of the SAT as well as useful strategies to quickly eliminate incorrect answers and increase their odds of making good choices on multiple-choice questions. Practice exams are provided to put skills to use before the day of the test.
Contact One of Our Experienced Team Members Today!
SAT I
Because the new SAT requires students to demonstrate reading comprehension and strong writing skills in English, our course provides 20 full hours of instruction and eight hours of practice exam time. All practice exam sessions come with highly detailed feedback about errors and how to improve for next time. The skills covered in this course are aimed at helping students succeed in the American classroom as well as on the SAT.
SAT II
As a follow-up course to SAT I, SAT II helps students develop a deeper understanding of the subtleties of the English language. The topics covered in the course are designed to align with common topics on the SAT, but these skills are also those that lead to long-term academic progress in the American educational system.
What's Included in the SAT Prep Program?
---
20 hours of direct instruction
Eight hours of practice exams
A full diagnostic report of practice exam results
Our own 104-page SAT Master Manual designed for international students
The Official SAT Study Guide
A list of proven test-taking strategies, including SAT time management skills
Feedback on practice activities that outline strengths and target areas for improvement