ICES Student Summer
Program Abroad – Spain
Adventure Camp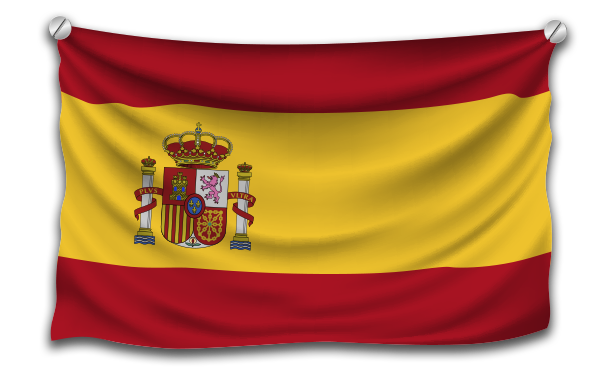 ---
Program Facts
Program Start Dates 2020:
July 4, 11, 18 & 25
Program Stay:
1-4 weeks
Location:
Valencia, Spain
Accommodation:
Double bedroom dorm
Language studies:
5 days a week in the afternoon (4 x 50 min)
Program Price:
1 week = $3,250
2 weeks = $3,950
3 weeks = $4,650
4 weeks = $5,250
Sign Up Deadline:
June 1, 2020
---
Download Adventure Camp Flyer (PDF)
Student Summer Program Abroad
Adventure Camp Spain
---
Valencia is a perfect summer destination: sandy beaches, scrumptious food, safe streets, modern architecture and lots of history. It has everything 13 to 18-year-olds can ask for!
Summer is the perfect time to switch gears, travel and discover new destinations! And our Teen Summer Program combines language learning with fun and adventure.
Spain is a country full of life and culture, with flamenco music and dance, bullfights, fantastic beaches and lots of sunshine. In the cities, narrow, twisting old streets suddenly open out to views of daring, modern architecture. Several regions in Spain have kept a separate identity, culturally and linguistically. All of this diversity combined with a rich heritage of history, art and architecture make Spain a fascinating place to visit.
The summer language camp allows students to live in the heart of one of Spain's oldest cities, learn about the Spanish culture and participate in fun activities!
---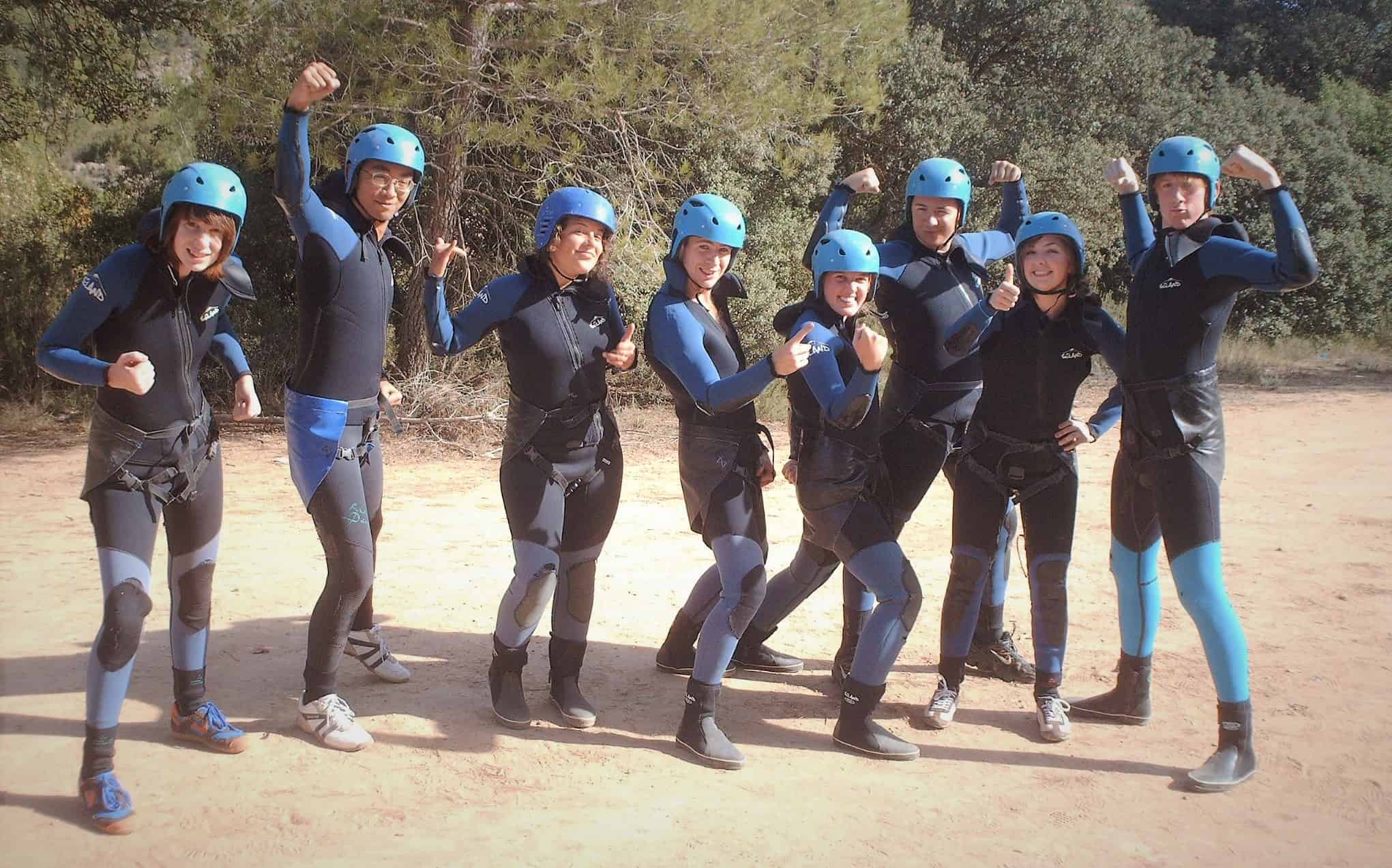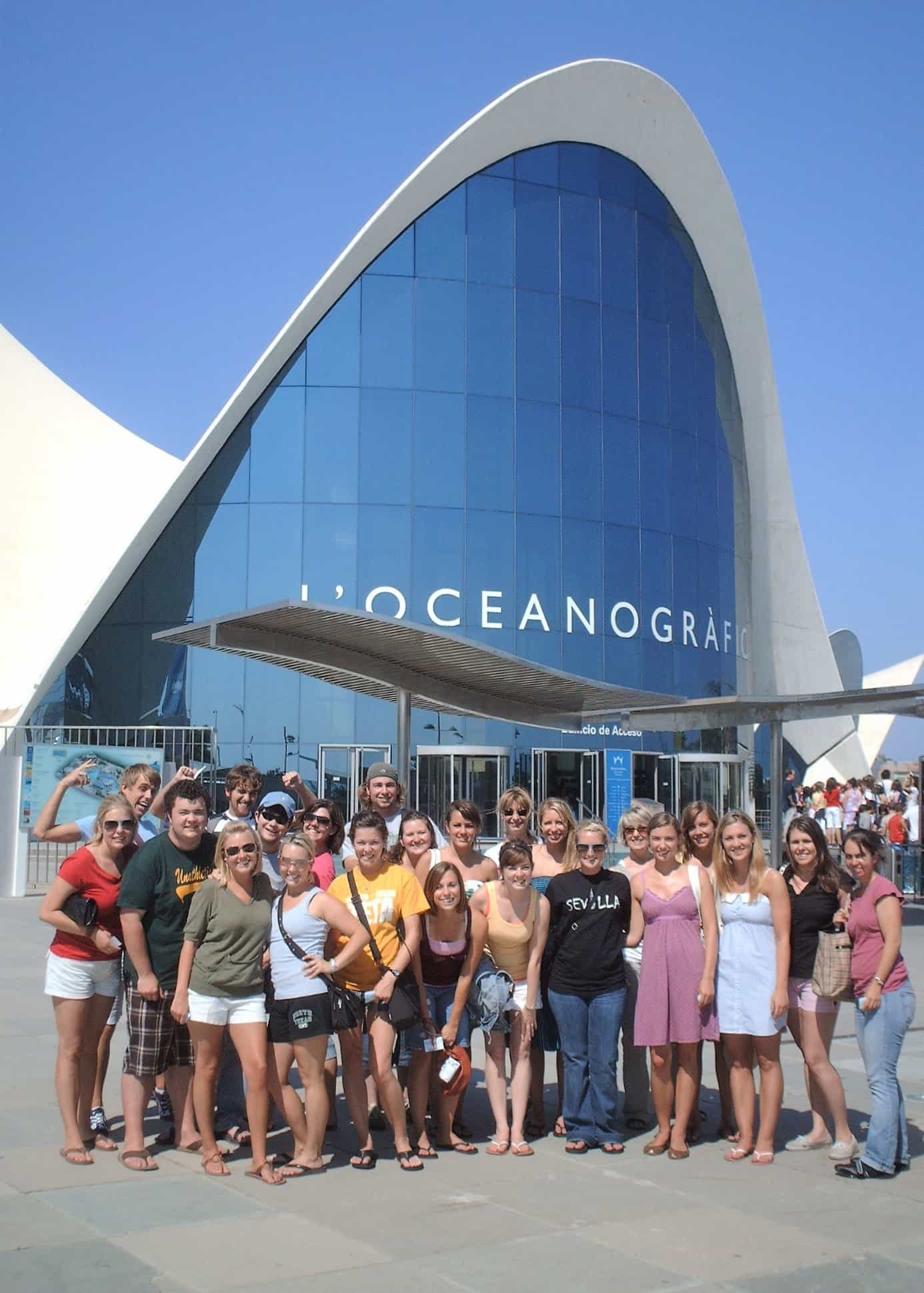 ---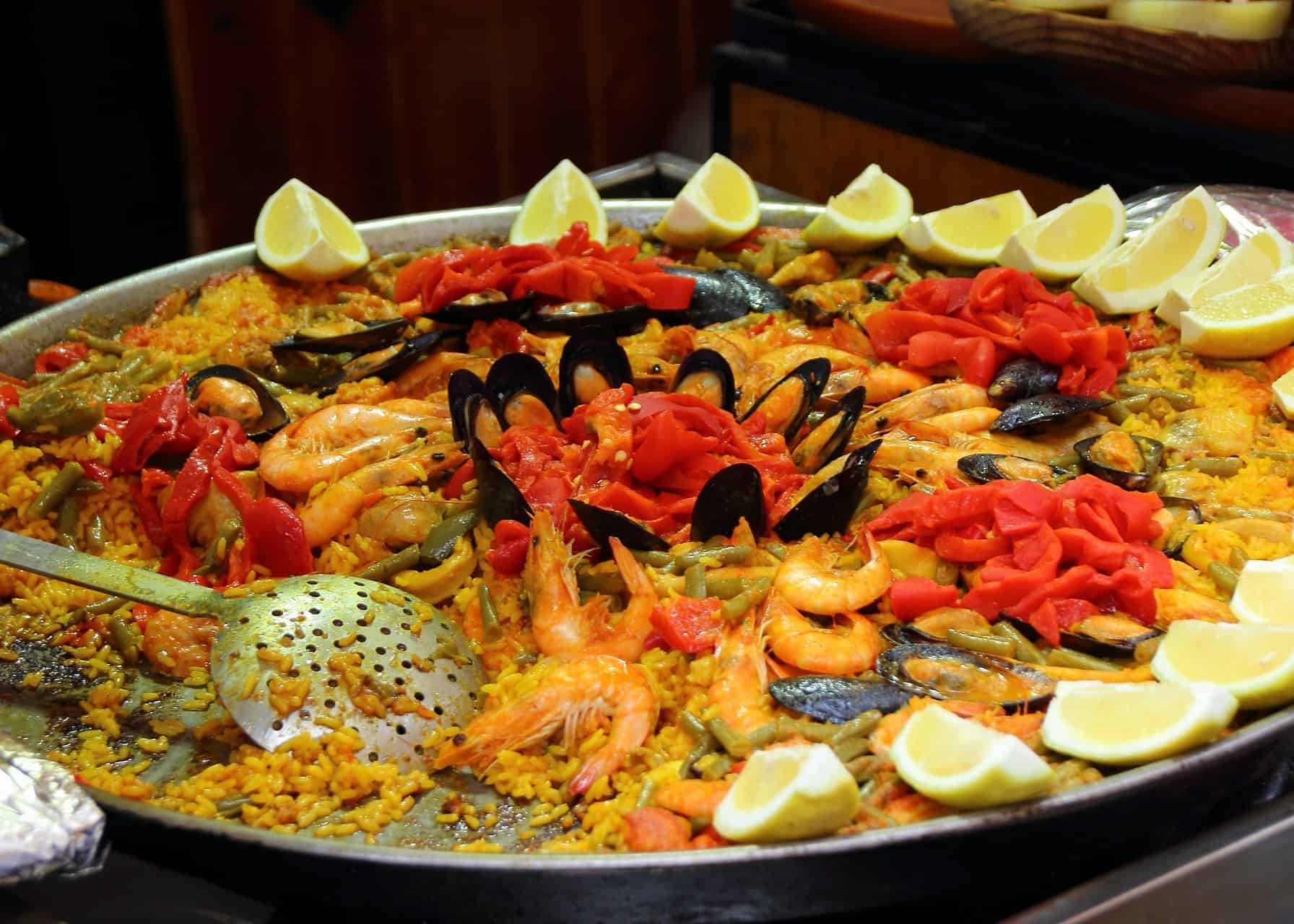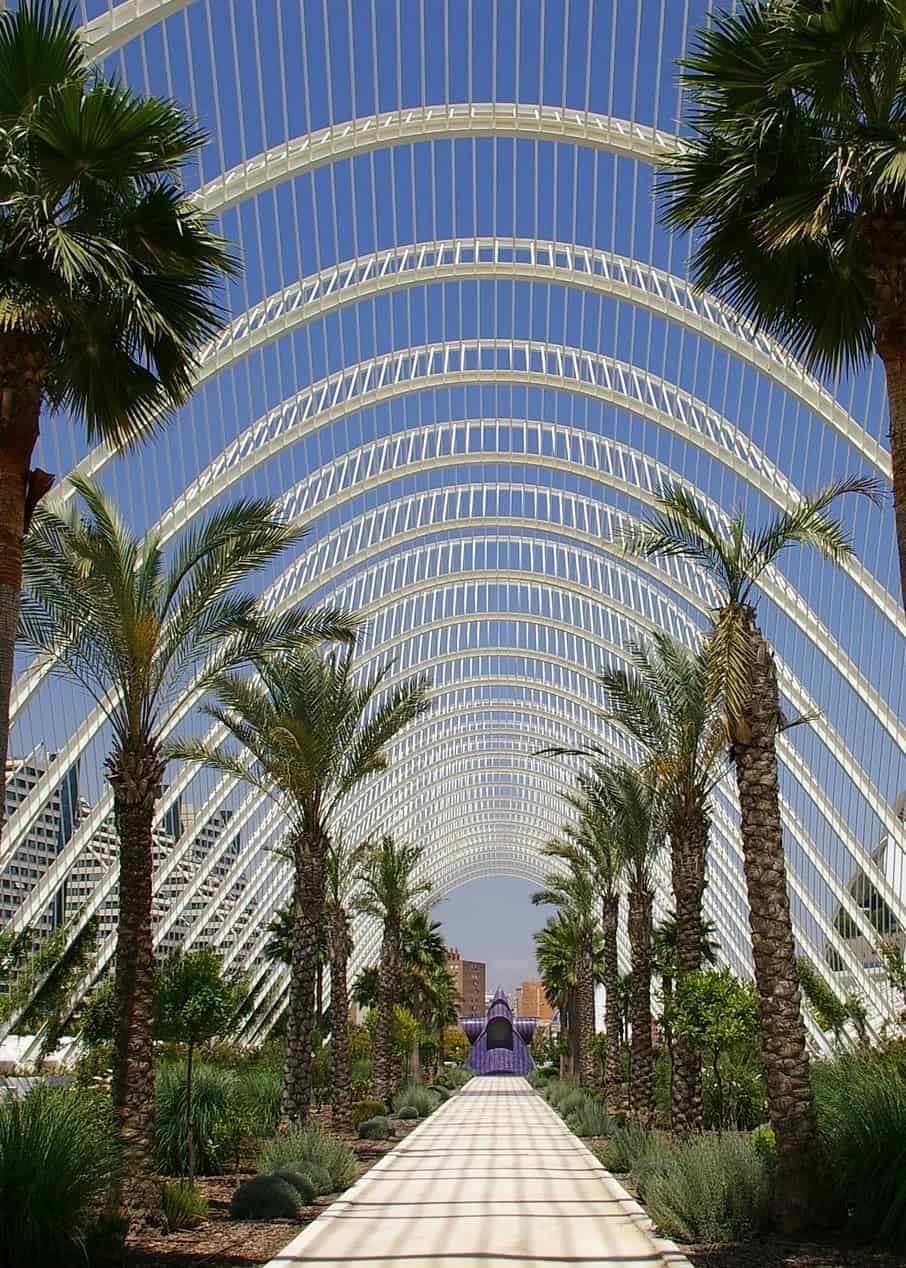 ---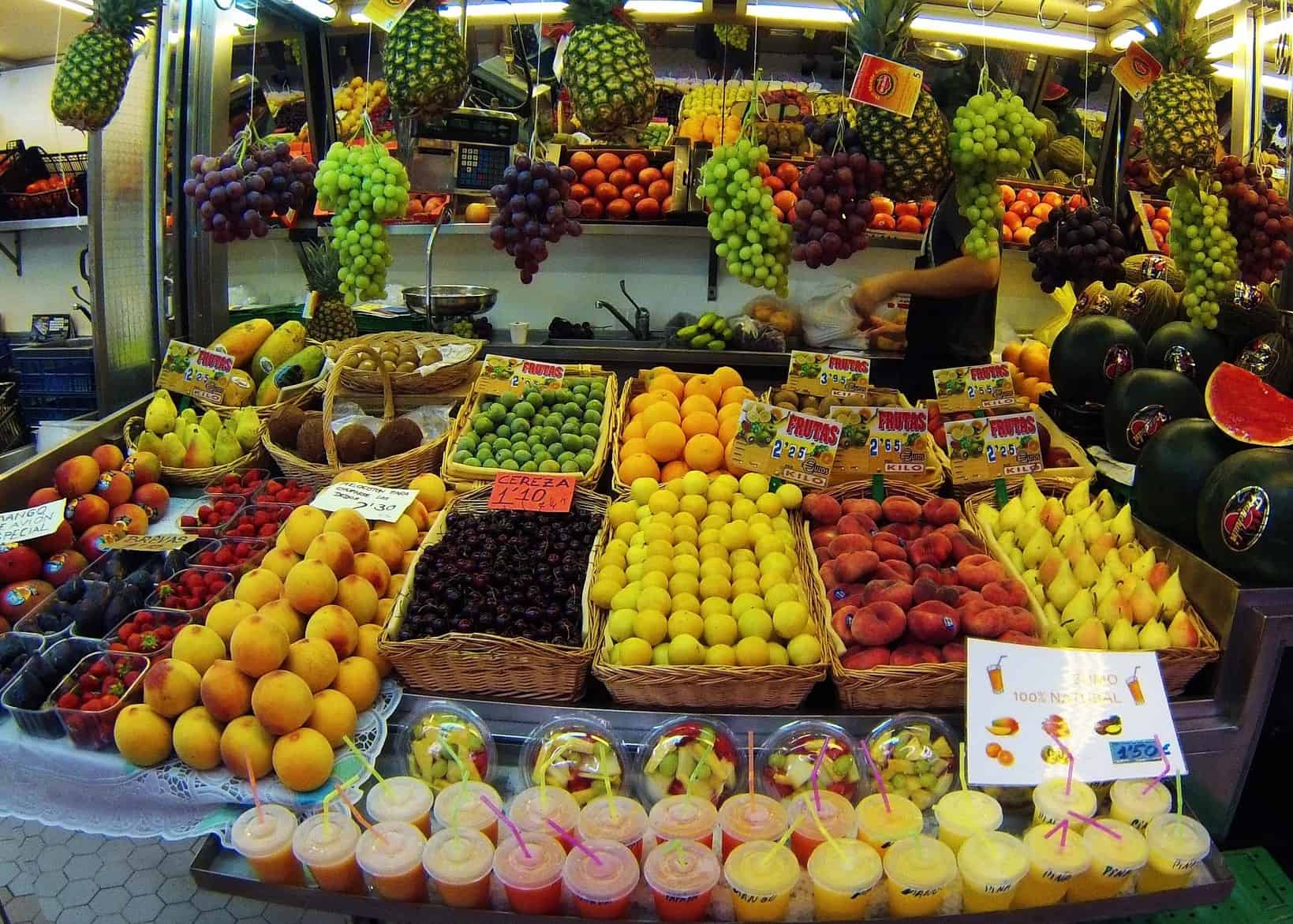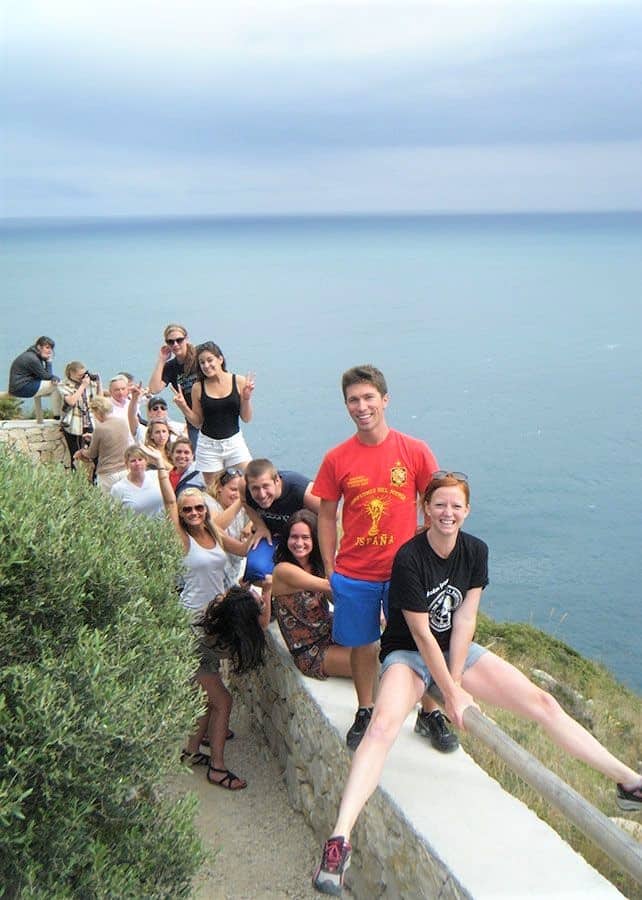 ---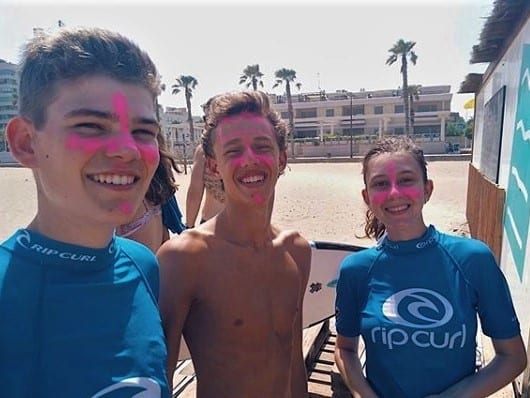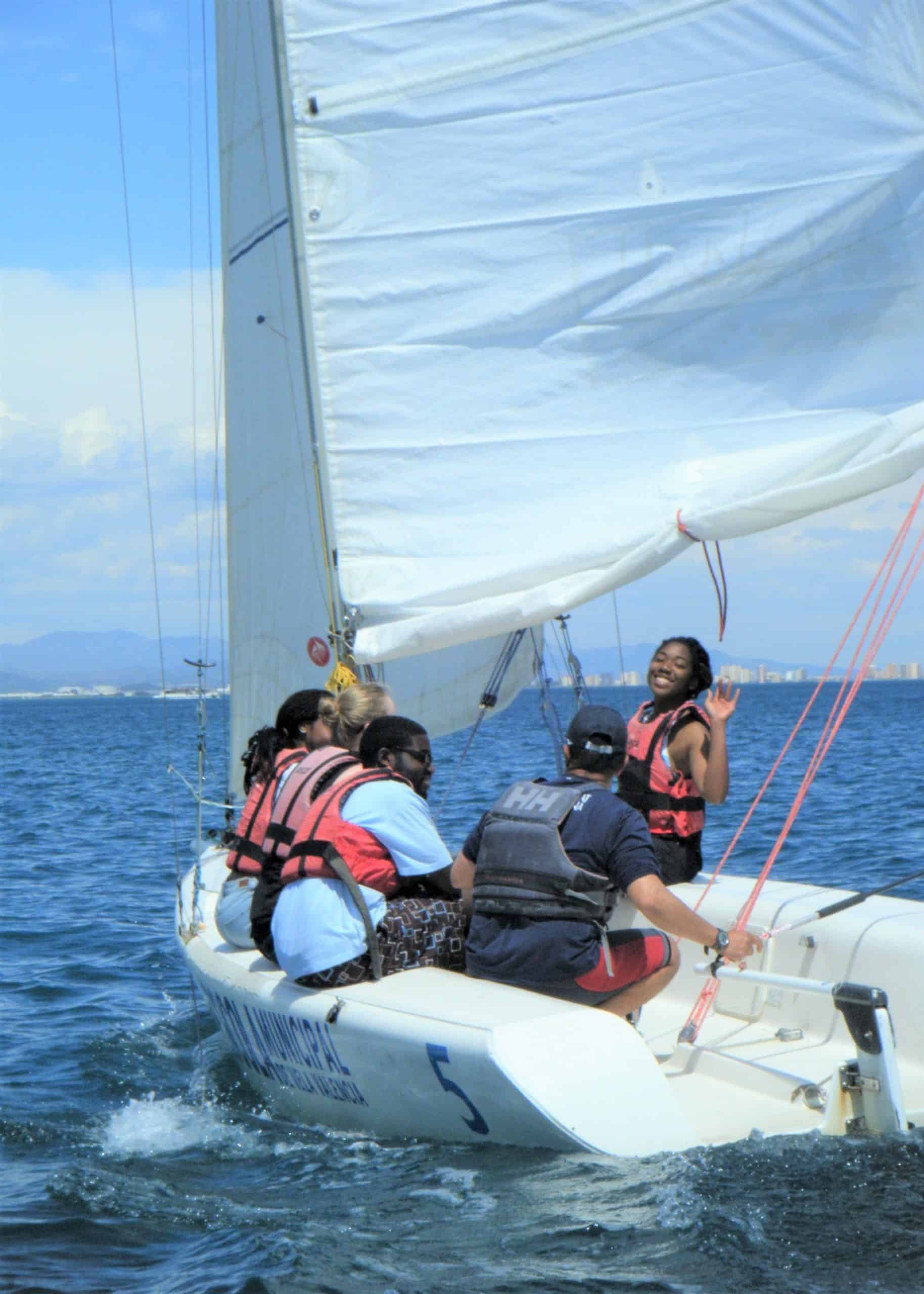 ---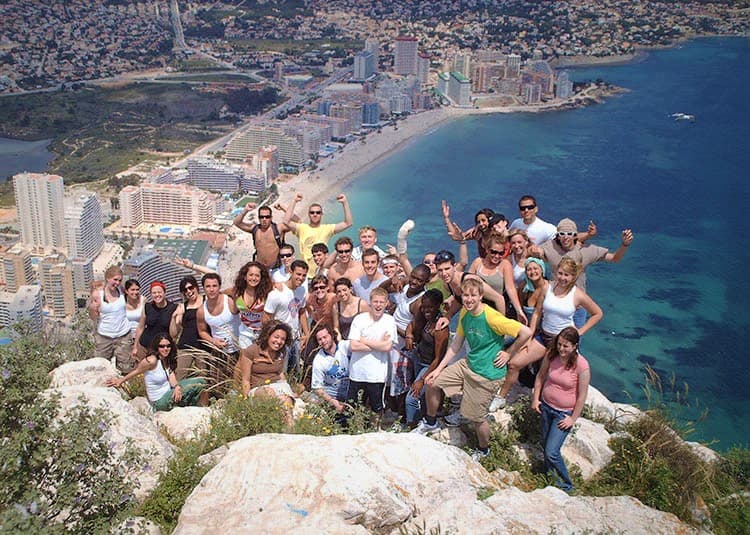 ---
---
In the mornings, students will have the perfect chance to learn such widely spoken languages as Spanish. Being immersed in a Spanish-speaking city combined with an interesting faculty and dynamic Spanish lessons provides the perfect scenario for effective language learning. The school is equipped with professional teachers and modern equipment like whiteboards and much more.
After daily language classes (Mo-Fr) you have the opportunity to relax, either at the beach or in a local park in case you prefer a shady spot. Later in the afternoon students will head out to town for group activities, museum trips, and downtime in local parks and cafes. Activities change daily, so you'll never get bored. Some of the highlights are surfing at the beach, going on a boat trip or playing volleyball at one of Valencia's prettiest beaches while the sun is setting over the ocean.
---
---
Day 1: Science Museum + Oceanographic
Day 2: Morning; Welcome & Spanish lessons | Afternoon; Surf + Paddle Surf
Day 3: Morning; Spanish lessons | Afternoon; Sailing Course
Day 4: Morning; Spanish lessons | Afternoon; Beach Volley
Day 5: Morning; Spanish lessons | Afternoon; Bowling
Day 6: Morning; Spanish lessons | Afternoon; Farewell Snack
Day 7: Kayaking Tour
---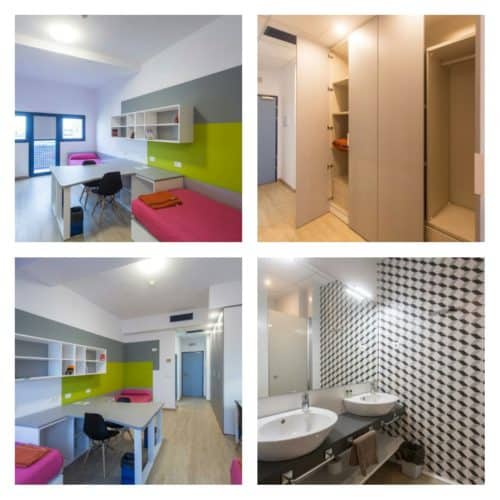 ---
---
Each participant will share a double bedroom dorm with another international student. Living in the dorms gives you the perfect opportunity to share your experience with fellow international students.
Full board is included with three meals a day and having the beach just around the corner means you'll never lack for things to do.
There are common areas with free high-speed internet access 24 hours a day and spacious well-lit reading rooms with sofas and coffee tables.
There is also a game room equipped with various games like pool, table tennis etc.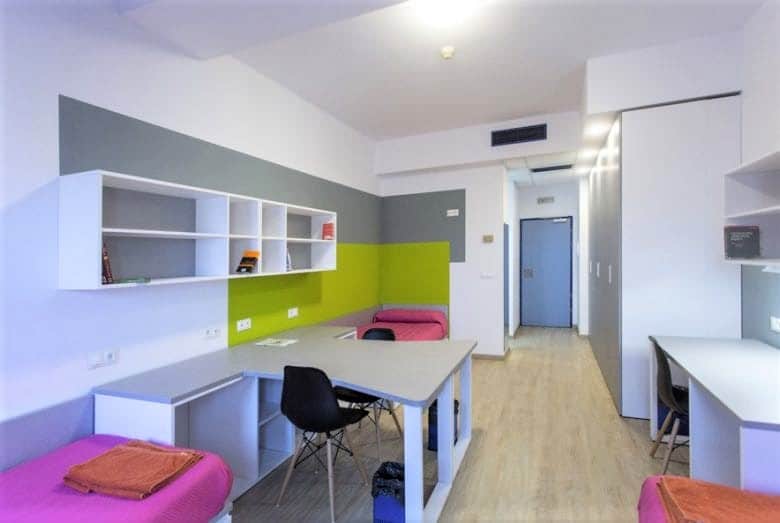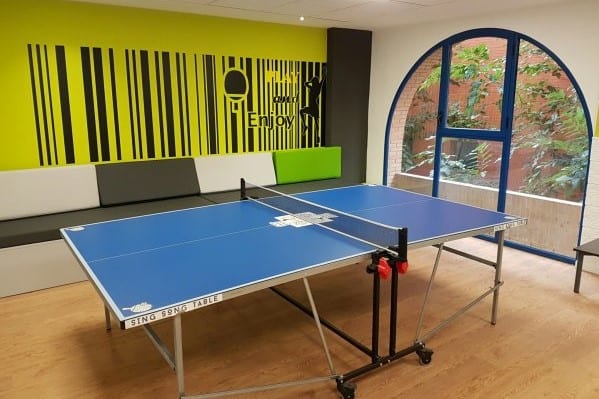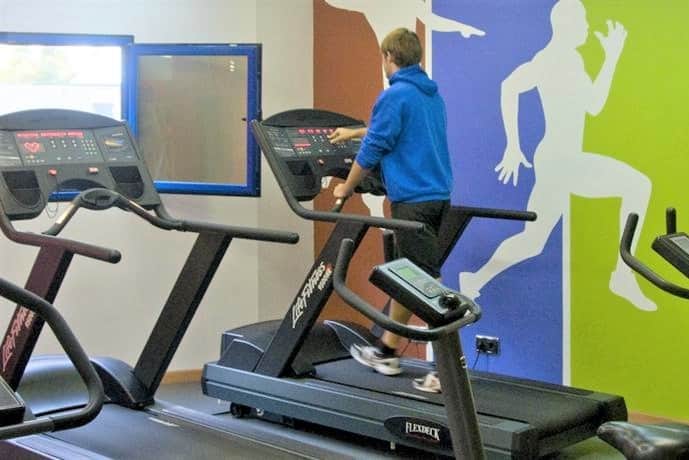 ---
The school is located in one of the safest and wealthiest neighborhoods in Valencia within 10 minutes' walking distance of the city's university campuses, which offers our students the opportunity of living in the university environment. It is also very close to the city center (1,5 km.) and has good connections to the beach using the tram (less than 10 minutes).
The school prides itself on hiring qualified professionals, investing in improving the school premises and equipping the classroom with the latest technology. That is why all 23 classrooms have a SMART digital whiteboard. Wi-Fi is accessible everywhere in the school and some free-access computers can be found in the hall area.
More than 150 students can attend lessons simultaneously. During the breaks, students can hang out in the spacious hall, or have a coffee, something to eat in the lounge area. At the front desk, everyone can get all the help they need.
Students who choose to study Spanish with us are definitely making the right choice. The school is independently, professionally and objectively inspected several times per year, in order to make sure that the institute offers the best learning experience to all students.
---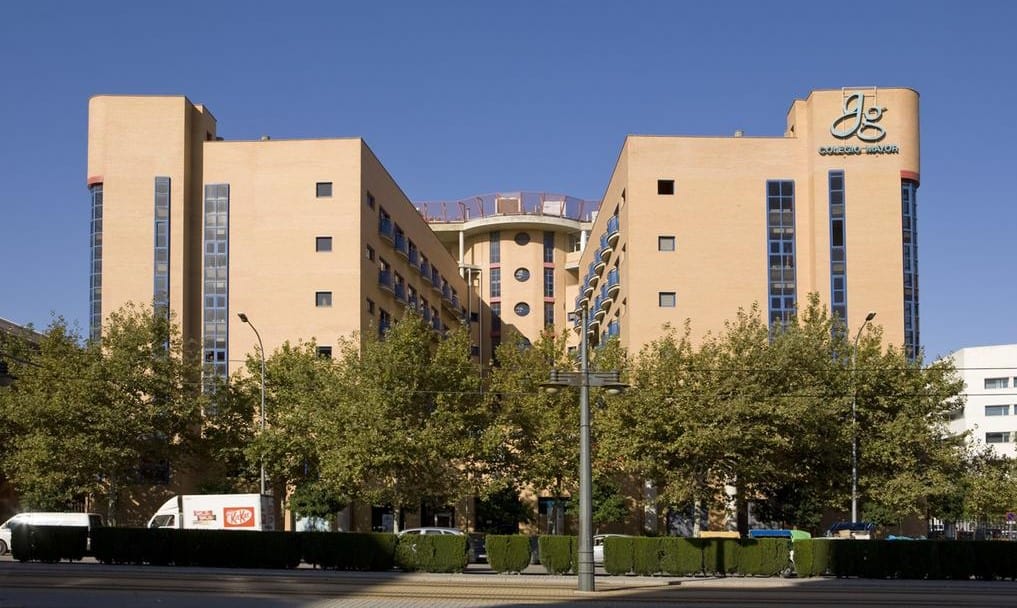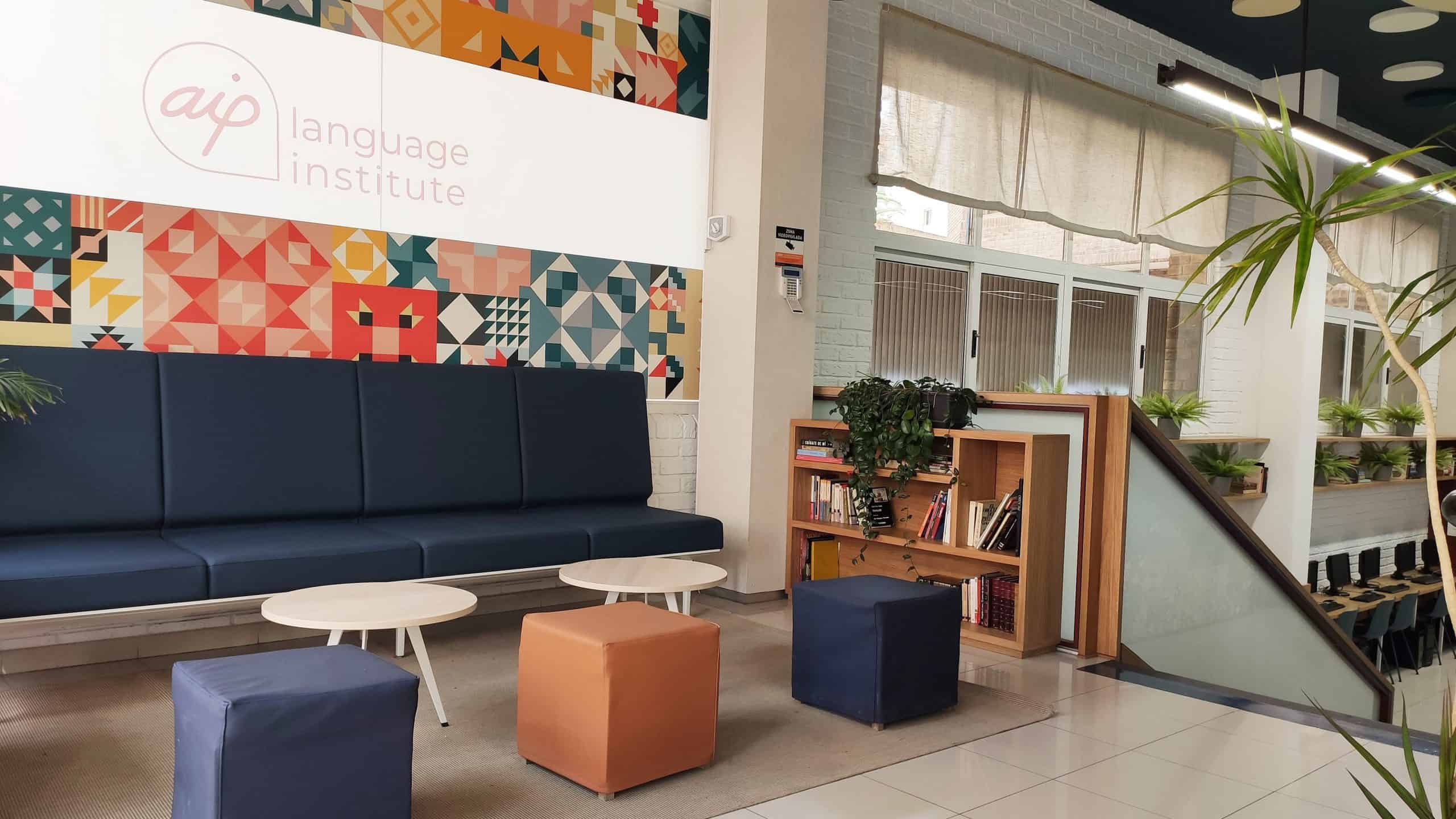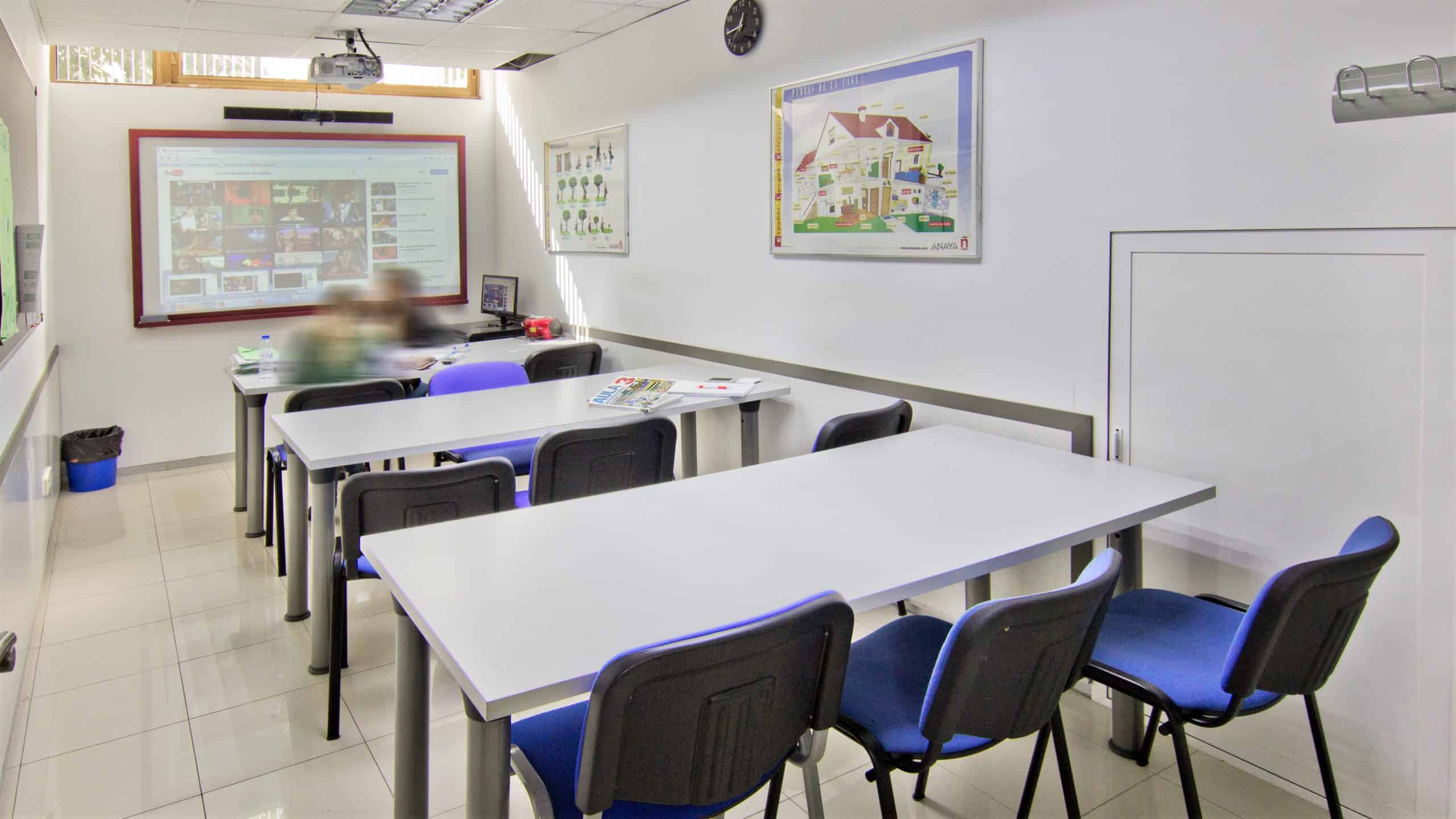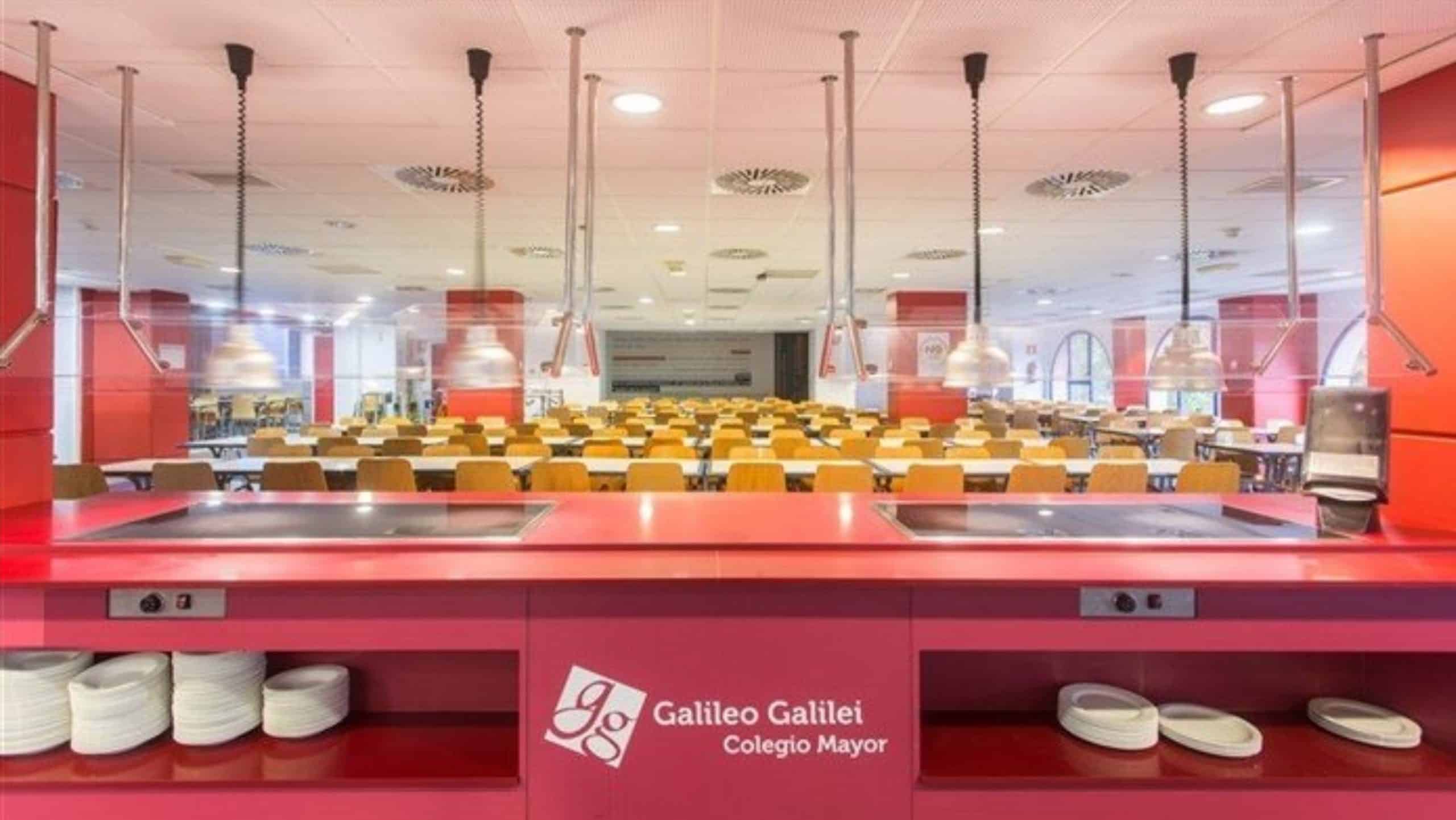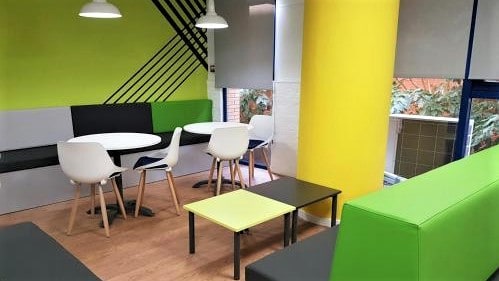 ---
What's Included in Your Program ?
---
When you apply for the ICES Student Summer Program Abroad in Spain, you get a fun study abroad experience with tons of activities at a very affordable price. Here is what's included:
---
Airfare to Valencia and back home
Transfer to and from the local airport in your host country
Accommodation in a double bedroom dorm
Full board
Public transport card
Language classes (20 x 50 min per week)
End-of-course certificate
Chaperoned daily cultural activities & excursions
Local representative supervision and guidance
Support from ICES Study Abroad Office, including a Student Counselor
Medical insurance
24-Hour Emergency Line
---
Additional Student Summer Program Abroad Information
---
Do you or your parents still have questions about the program and your options?
Please go ahead and request more information from the ICES office by using the button below.
REQUEST MORE INFORMATION
---
Have you finished your research about the Summer Abroad Program in Spain? Are you ready to take the next step?
Please go ahead and start the program application by clicking on the "START APPLICATION" button.
START YOUR SUMMER ABROAD SPAIN APPLICATION