Student Summer Programs Abroad
---
If you can't take off from regular school schedule, but still want a study abroad experience, ICES Student Summer Programs Abroad are the ultimate opportunity for you. Improve your language skills and get a taste for foreign cultures and traditions.
REQUEST MORE INFORMATION
Student Summer Programs Abroad
Affordable & flexible
---
Experience the perfect mixture of language classes in the mornings and fun activities in the afternoon. Make international friends, meet local people, try new food and enjoy your summer stay abroad!
With several countries and many different summer camps and activities available – this will be an experience you will always remember. Beach cities in Spain offer soccer and tennis camps, and Paris will be a haven for the student with an art and cultural interest. The decision is yours!
The Student Summer Program Abroad offers American students the opportunity to study a foreign language in a safe and relaxed atmosphere, while getting the taste of living in a foreign country away from home.
Students will live with a local host family for most of the available Summer programs, though some of the sports camps may offer dorm like accommodations.
The ICES Summer programs are very flexible and students normally stay for 2 up to 4 weeks. To get more details, please check the program for each country below.
Language Classes & Activities

A NORMAL WEEK DAY SCHEDULE (Monday-Friday): Learn and improve your language skills with a professional local teacher for a few hours in the morning. In the afternoon you'll have fun activities with other students exploring your host country. WEEKEND SCHEDULE (Saturday):Full day planned excursion or other activities with other students. (Sunday): This day will be planned and spent with your host family.

Host Families

Host families undergo a thorough screening process including background checks, references, in-home interviews and an orientation. They must be approved by the local representative and receive final approval from the ICES contracted partner organization abroad. Host families are eager to share their own cuture and customs and learn obout the American culture from their student. Living with locals is the best way to discover the local culture from the inside! Look forward to be part of the family and share stories with them while having dinner together.

Local Representative

A local represenative provides supervision and guidance during the program stay. For students participating in camps and staying in dorms, the local representatives and schaperones will take on duties that a host family will normally have.

Visas

Students in short-term programs (90 days or less) may participate without a student visa. A valid passport is required for the entire stay + an additional 6 months.
Where do you want to go?
Countries available for the Student Summer Abroad program
Click on your preferred destination to get more details about the country and the Student Summer Abroad program.
---
… and this is why you should go!
---
It is an experience that can change your future! Not only will you create exciting memories, but you will make friendships that will last a lifetime.
It is an investment in your future as you learn to be independent and grow in ways you cannot predict. While living in another country you will not only learn about their culture, you will also realize new things about yourself and your own culture as you reflect upon the similarities and differences of people from different backgrounds.
Learning a foreign language by being completely immersed in it will accelerate the learning process, and you will become fluent more quickly. As an American who can speak a second language, you will be a more desirable candidate in the job market.
By embracing the exchange opportunity, you will gain a new perspective of the ever-changing global world in which we live.
What's Included in Your Program ?
---
When you apply for the ICES Student Summer Program Abroad, you get a fun study abroad experience with tons of activities at a very affordable price. Here is what's included:
Airfare
Transfer to and from the local airport in your host country
Accommodation, including meals
Language classes
Activities and excursions
Local representive supervision and guidance
Support from ICES Study Abroad Office, including a Student Counselor
Medical insurance
24-Hour Emergency Line
REQUEST MORE INFORMATION
---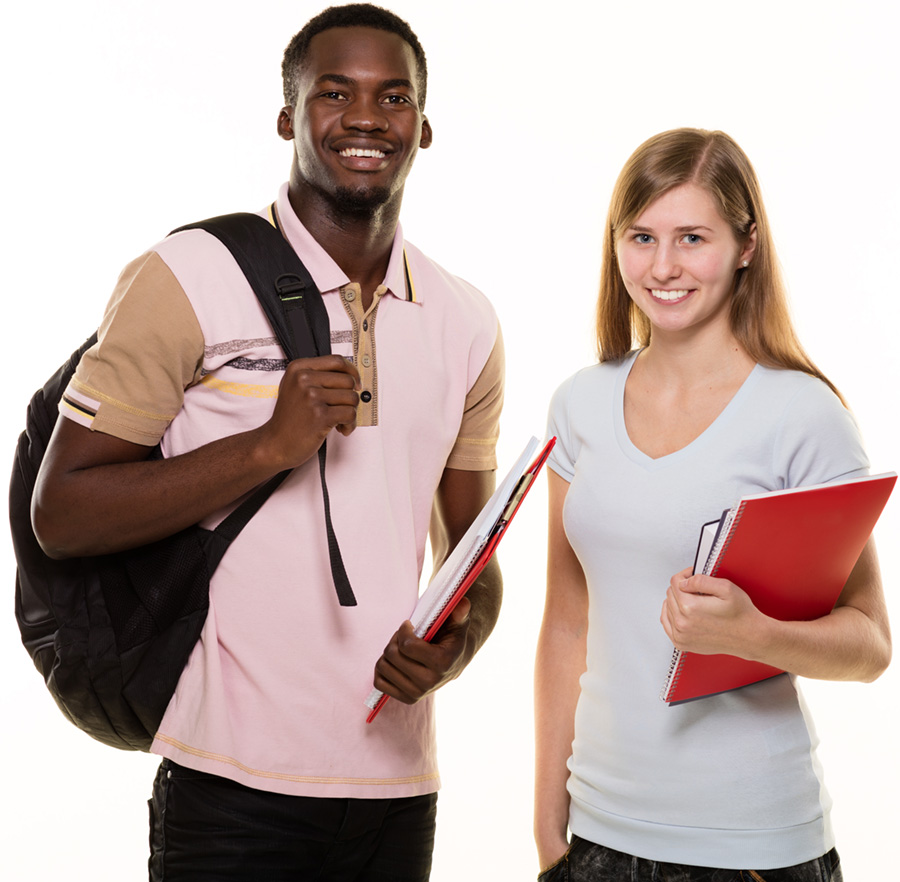 General Student Requirements
Age:

13-18 (may vary for different programs)

Academics:

  Students should demonstrate excellent classroom behavior and participation.

Language Skills:

  Depending on your choice of host country the required language skill vary. It's recommended students should be comfortable in using the foreign language conversationally to better follow course work and socialize.

Attitude:

  The maturity to deal with the inevitable challenges of adapting to another culture and communicating in a foreign language.

Intellectual Curiosity:

  An open mind toward learning the ins and outs of another culture, such as its social customs, as well as concrete experiences such as food and fun.

Adaptability:

A willingness to learn and be open to another culture

Program Rules:

Students must follow host family and ICES rules.