ICES High School Study Abroad
Australia
---
Program Schedule
Year:
Late Jan – Late Nov
Price: Contact ICES for availability
Semester:
Late Jan – Late Jun
Mid July – Late Nov
Price: Contact ICES for availability
Prices are subject to change
---
LEARN MORE ABOUT STUDY ABROAD
---
SUBMIT INTEREST IN STUDY ABROAD
---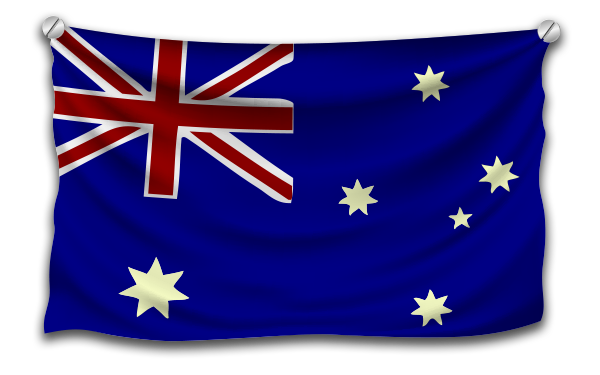 ---
High School Study Abroad Australia
Australia is the country "down under", famous for its vast open spaces, desert areas, rain forests, wonderful white sand beaches and unique animal life. Exchange students coming to Australia can expect to take part in a relaxed and laid-back lifestyle full of exciting opportunities.
It is one of the most sparsely populated countries in the world, with an average population of two persons per square kilometer. However, most of its 20 million people live and work in cities on the coast, making it also one of the most urbanized countries in the world.
Australia Country Information
Area: 7,617,930 sq km
Population: 22,741,366
Capital city: Canberra (pop. 307,700)
Language: English (de facto), no official language
Type of government: Federal Parliamentary Constitutional Monarchy
Australia has a very multicultural society, originally populated with immigrants mainly from Europe who displaced many of the indigenous Aboriginal inhabitants. It now also has large numbers of immigrants from Asia and the Middle East. One in every four Australians has been born overseas or has at least one parent born overseas. Australians, commonly called "Aussies", are open, friendly and sincere. They lead a relaxed lifestyle and they enjoy talking to newcomers about their country. Since Australia is an isolated island continent, its plant and animal life are famously unique – with examples such as the eucalyptus tree, kangaroo, and koala.
Famous Australian tourist sites include Uluru/ Ayers Rock, the Sydney Opera House, the Great Barrier Reef, the isolated city of Perth and Tasmania. Australia offers very diverse landscapes from famous Uluru/Ayers Rock in the Red Centre to the magnificent tropical forests in the north, and managed to preserve many national parks throughout the country, where you can wander around in the wilderness.
Australia's climate varies due to its size. The northern states including Queensland have a tropical climate, mostly hot and humid. In the Australian outback hot days and cold nights are common, whilst the southern states experience a temperate climate closer to a southern European climate. Being in the Southern Hemisphere, Australian seasons are opposite of that which we experience in America.
SCHOOL LIFE
The Australian school year begins at the end of January and finishes in the middle of December. The school year consists of two semesters, each divided into two terms. Like in the U.S., the education system varies from state to state, including the times and even lengths of the holiday breaks.
Exchange students can choose their subjects of studies. English is the only compulsory subject. Other subjects can be physics, chemistry, biology, geography, ancient history, modern history, art, commerce, drama, music, foreign language, computer science, media, marine studies etc.
The school day usually goes from 9:00am to 3:00pm. At least one afternoon of the week is dedicated to sport activities. Inter-school sport competitions are also very common. Generally students have lunch at school, which they bring from home, but most schools offer canteen facilities as well. Exchange students can choose from a semester or year-long program.
HOST FAMILY LIFE
Australian families generally live in a single home in a residential or rural area. Most homes have three to four bedrooms, and many have a swimming pool. Most Australian families have pets.
Many of our host families live in the countryside, offering students the real experience of the Australian outback, as well as the friendliness and warmth of people in that area.
Australian families are active people who enjoy spending time together. They are outgoing and kind with a good sense of humor. Australians like to tease and can laugh at themselves; they are quite straightforward and very open-hearted. Similar to their American counterparts, Australian parents generally expect to be informed of their teenage children's whereabouts at all times. Teenagers have chores and are expected to clean their own room, help out with the dishes and other household chores.
The size of the country and the spread of the population have made long distance travel quite common for Australians, even if only to enjoy sport games or hobbies. As public transport is not available in all areas, especially in country areas, Australians rely heavily on cars as their mean of transport.
PROGRAM EXTRAS
Add-on tours are offered throughout the year to places like Cairns, the Great Barrier Reef, the Outback and Northern Territory
PROGRAM REQUIREMENTS
Students must be between 15-18
VISAS
Students in short-term programs (90 days or less) may arrive with a tourist visa. Students staying for longer than 90 days must apply for a student visa electronically prior to departure through the Australian government.
ABOUT ICES
We are a nonprofit organization committed to international, educational student exchange. Our goal is to promote cultural awareness and international understanding by offering quality, educational and cultural programs for students, host families and schools. Our staff is dedicated to creating a positive exchange experience for all program participants.
Additional Study Abroad Program Information
---
Have you finished your initial research about the Study Abroad Program in Australia?
Are you ready to take the next step?
Please go ahead and submit your program interest to the ICES office by using the 'submit' button below.
To learn more about the Study Abroad Program you may click on any of the links to the left.
---
SUBMIT YOUR INTEREST IN STUDY ABROAD