ICES High School Study Abroad
Austria
Program Schedule
Year:
September – June
Price: $14,500 (flights and insurance included)
Semester:
September – January
February – June
Price: $13,000 (flights and insurance included)
Trimester:
September – November
February – April
Price: $10,500 (flights and insurance included)
Prices are subject to change.
---
LEARN MORE ABOUT STUDY ABROAD
---
SUBMIT INTEREST IN STUDY ABROAD
---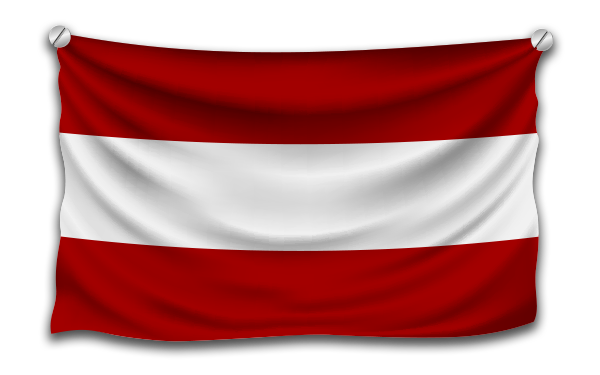 ---
High School Study Abroad Austria
Austria is famous for its natural splendor. Towering peaks overlook crystal lakes and thick green forests. Did you know that the world's toughest downhill skiing race, Hahnenkamrennen, is organized in Kitzbühel, Austria, every year? Don't forget your skis and boots!
Austria Country Information
Area: 32,376 square miles
Population: approximately 9 million
Capital: Vienna
Language: German
National holiday: October 26
Austria is probably best known as a residence of classical music. It was in Salzburg where Mozart worked, even though he also spent time in Vienna. Classical music thrived and composers from all over Europe went on pilgrimages to this country. Vienna is also famous for its antique charm. Much of the older architecture dates from the 17th century and the slightly newer buildings and structures were erected in a romantic style.
Austria is a country with a revolutionary history, spanning from the time when Charlemagne founded his territory, to the legendary kingdom and power of the Habsburgers. Today's modern republic has matured slowly to become one of the favorite countries for tourists of the world.
In addition to wonderful cities and a rich history, Austria offers a great variety of pastimes due to its proximity to lakes, forests and mountains. People can easily access the great outdoors for hiking, boating, mountain biking and skiing. Austria is the home of the classic alpine ski style, and is the best place to learn stylish and safe ski techniques. The whole alpine skiing circuit started with local competitions in the Austrian Arlberg area, where many well-known ski resorts are situated. Most families go on short ski trips, or go skiing during the weekends in the mountains. Snowboarding is very common among young people. Surfing or sailing on the many lakes is also a popular activity. Horseback riding, football, tennis and volleyball are practiced nearly everywhere.
For the more musically inclined, it is very common to join the village orchestra, where students have the chance to practice and play with more than 40 musicians. In Austrian towns and cities, there are museums, theatres, musicals and much more to enjoy.
School Life
Most schools in Austria are public and do not require school uniforms. Austrian youths study at high school (Gymnasium) for eight years. The first grade of high school starts when the students are ten years old, and continues until the final examination ("Matura") in 8th grade. The students are then ready to go on to university. Most exchange students are placed in 5th, 6th or 7th grade, depending on their previous knowledge of German. Of course, without a minimum level of German, exchange students can not receive grades in their subjects. For these students, there are extra German lessons available. The most common subjects in school (basic subjects) are English, German, mathematics, history, biology, sports, music, physics, geography, French and Latin. Exchange students can substitute one or two of them, which means that instead of Latin or French, one can take part in a lower grade in German.
In most cases students go to school five days a week starting in mid-September. There are some schools that have classes on Saturdays as well. These schools have weekend classes because school days in Austria are fairly short. Lessons in school start just before 8 o'clock in the morning and finish around an hour after lunch during weekdays, and around noon on Saturdays. There are also specialty schools available in Austria, such as Tourism schools, Technical schools, and of course Musical Gymnasiums.
Students can join many sports and music activities in school. Each school arranges trips, either for sporting or cultural activities. The trips are a lot of fun to take part in; however they are an external cost from the program. There is also a fare to pay if you go to school by bus or train. Some students opt to walk or ride a bike to school, so they can experience the city.
Host Family Life
Host families in Austria do not get paid for hosting a student. Most host families live in small communities near a bigger city or town. Austrian towns are very picturesque and often feel somewhat small compared to other European cities.
Many host parents work, therefore the students should be mature enough to prepare their own lunch or warm up some food. In most cases, the family eats together in the evening. You will probably have the chance to go sightseeing with your family. Many places are close by in Austria, so weekend trips to adjoining countries are not unusual. Austrians are known for their "Gemütlichkeit," meaning their warm and friendly ways. Therefore, you can be sure to feel welcome in your new family.
Program Extras
Contact the Study Abroad team for information on program extras currently available for additional costs.
Program Requirements
Students must be between 15-18 years of age. Students must have at minimum a basic level in the German language. Students that do not fulfill the German language requirements will be required to take German lessons or do private tutoring at an additional cost.
Visas
Students in short-term programs (90 days or less) may study in Austria without a student visa. Students attending programs for longer than 90 days must apply to the nearest Austrian consulate or embassy in person. Students will receive assistance in obtaining their residence card from the local immigration office in Austria.
About ICES
We are a nonprofit organization committed to international, educational student exchange. Our goal is to promote cultural awareness and international understanding by offering quality, educational and cultural programs for students, host families and schools. Our staff is dedicated to creating a positive exchange experience for all program participants.
Additional Study Abroad Program Information
---
Have you finished your initial research about the Study Abroad Program in Austria?
Are you ready to take the next step?
Please go ahead and submit your program interest to the ICES office by using the 'submit' button below.
To learn more about the Study Abroad Program you may click on any of the links to the left.
---
SUBMIT YOUR INTEREST IN STUDY ABROAD