ICES High School Study Abroad
Brazil
Program Schedule
Year:
Late Jan – Early Jan
Price: $10,995 (price includes flights)
Semester:
Late Jan – Early July
Late July – Early Jan
Price: $10,495 (price includes flights)
Short-Term (3 months):
Late Jan – Late Apr
Late July – Late Oct
Price: Contact ICES for price
---
LEARN MORE ABOUT STUDY ABROAD
---
SUBMIT INTEREST IN STUDY ABROAD
---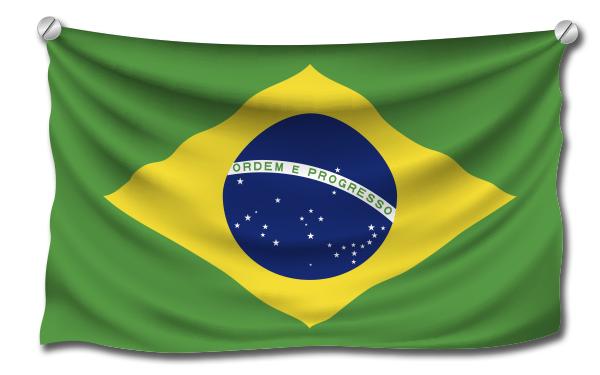 ---
High School Study Abroad Brazil
Brazil is a splendid country with a culture as vibrant and rich as its beautiful scenery. The country boasts a history rooted in diversity. With a population of over 200 million people, an experience in Brazil is an immersion in multiculturalism. The capital is the city of Brasilia.
Brazil Country Information
Brazil is the fifth largest country in the world in both physical size and population, nearly covering the entire South American continent and bordering ten other countries. The country is divided into 5 distinct regions: North, Northeast, Midwest, Southeast, and the South. It is home to the world's largest rainforest, the Amazon, in the northwest, which houses a complex ecological system of plants and animals. To the southeast lie the bustling cities of Sao Paulo and Rio de Janiero, location of the 2016 summer Olympic games. It is in this region of the country that the population is most dense, with approximately 80 million people calling the four states that comprise this area as home. In Sao Paulo alone there are nearly 11 million inhabitants, making it the largest metropolis in the country. Brazilians come from a variety of backgrounds: Native Brazilian, Portuguese, Black-African, Japanese, European, and many more.
Culture
Brazilians are a warm, friendly people known for their love of music, dance, sports and family. The dominant religion in Brazil is Roman Catholicism, and the official language is Portuguese.
One of the most well known music genres and forms of dance hailing from this country is the Samba. With West African roots, this dance is characterized as quick, rhythmic steps. Variations of the Samba can be witnessed during Carnaval, the biggest holiday and celebration of the year! This marks the start of Lent, a Roman Catholic 40-day religious period of fastening. Costumed dancers parade down the main avenues of the cities in celebration of Carnaval.
Falling between the realm of sports and dance is the practice of Capoeira, a form of Brazilian martial arts that mixes fighting techniques and dance moves. African-Brazilian chants serve as background music.
Undisputedly, the most popular sport in Brazil is soccer, or "futebol." Brazilians are crazy about soccer, and have a strong sense of national team spirit. During games it is not uncommon to see many Brazilians garbed in their country's team colors of yellow, green, blue, and white. The men's national team, Seleção, has won the FIFA World Cup five times. Their most recent victory, however, is winning their first gold medal at their local summer Olympic games!
Socially, Brazilians are known for their warmth, friendliness, and relaxed demeanors. In conversation and even with pass strangers on the street, Brazilians like to make eye contact. One exception you'll see is with those who work in service industries, who generally avoid eye contact with those they view as being in a higher position. (i.e. a maid would never look a member of the family of the house in the eyes.) Proper attire is still important for occasions, especially in the corporate world. Those formalities aside, all else suggests a sort of relaxed lifestyle. Punctuality is not strictly followed in Brazil, but it is always respectful to be on time as a visitor of the country.
Brazilians are often expressive and casual in their conversations, using informal language. It is also not uncommon for people of all genders to lightly touch one another or to stand close to each other while conversing. This is viewed as part of everyday conversation. Interrupting one another while speaking is also common during conversation, and not seen as rude. Overall, the communication style and language suggests a desire for openness and a willingness to share various ideas.
School
High school in Brazil lasts three years; students are usually 14-18. The third year is typically stricter and the lessons revolve around helping students prepare for their college entrance exams. Therefore most students studying in Brazil will be placed in the second year group.
The school year begins in February and ends in November. There is a one-month vacation in July.
Holidays include:
Carnaval: February/March
Good Friday / Easter: March/April
Tiradentes: 21 April
Labor Day: 1 May
Corpus Christi: May/June
Independence Day: 7 Sept
Patroness of Brazil: 12 Oct
All Souls' Day: 2 Nov
Republic Day: 15 Nov
Students take the following classes every year: Portuguese Language, Brazilian Literature, Mathematics, Geography, History, Chemistry, Physics, Biology, and Foreign Language. School is typically from 7 am to noon, and students return home to eat lunch with the family.
In this program, students may be placed in public schools or private schools that waive tuition, so students never have to pay tuition here. Schools typically do not require students to wear uniforms, but students should be prepared in the case that their school requires this. We will inform you upon your placement if your school requires uniforms.
Placement Areas
Safe cities and towns anywhere in the country, except large cities like Rio de Janeiro and Sao Paulo.
Special Offerings
Students coming in January or July may participate in various add-on trip offerings to Rio, the Amazon, the north-eastern coast, Pantanal, etc. There is a Rio tour in early August.
Included in the program price is a 10-hour intensive Portuguese lesson for all students! This is in the student's host community.
Additional private Portuguese language tutoring may be arranged at an additional cost.
Short-term Homestay Program: Students may choose to live with a Brazilian family for 1-3 months, at any time of the year, without attending a school in Brazil. Students participate in daily life with their host families, and receive assistance in other local activities depending on the student's interests. Private language tutoring can be arranged at an additional cost. This is a great option for students who can't get away for a full trimester, semester or year program, but crave a Brazilian experience! Students who can't go abroad during the school year can arrive during the summer break. Students who have graduated high school may also attend this program.
Host Family Accommodations
Like with all other Brazilians, you interactions with your Brazilian host family will tend to be much closer with more visible displays of affection than Americans are used to. You'll get to know your host family members better by talking to each other during the big meals of the days, lunch and dinner, and through watching soccer games together!
Visas
Students arriving in Brazil for all program durations must apply at their local Brazilian consulate. An in-person appointment is required.
Additional Information
Safety is a concern for students studying abroad in any country, but Brazil in particular does have higher crime rates in the large cities. Student safety is always the number one priority, and placements are in areas that are generally safe; students are not placed in large cities with higher crime rates. Students traveling anywhere are advised not to display high-value items in public and to avoid carrying large amounts in cash.
Additional Study Abroad Program Information
---
Have you finished your initial research about the Study Abroad Program in Brazil?
Are you ready to take the next step?
Please go ahead and submit your program interest to the ICES office by using the 'submit' button below.
To learn more about the Study Abroad Program you may click on any of the links to the left.
---
SUBMIT YOUR INTEREST IN STUDY ABROAD