ICES High School Study Abroad
Brazil
Program Schedule
Year:
July – July
January – January
Price: $12,000 (flights and insurance included)
Semester:
July – January
January – July
Price: $11,000 (flights and insurance included)
Prices are subject to change
---
LEARN MORE ABOUT STUDY ABROAD
---
SUBMIT INTEREST IN STUDY ABROAD
---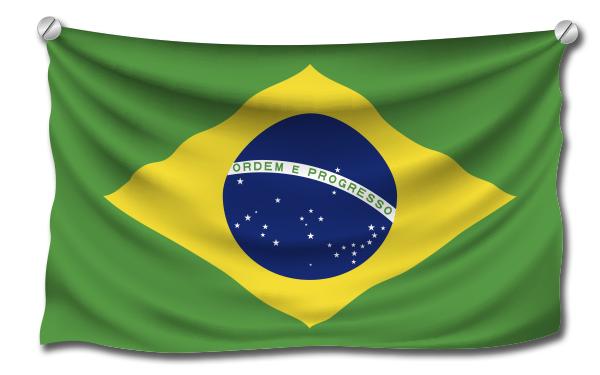 ---
High School Study Abroad Brazil
Brazil is a splendid country with a culture as vibrant and rich as its beautiful scenery. The country boasts a history rooted in diversity. With a population of over 200 million people, an experience in Brazil is an immersion in multiculturalism.
Brazil Country Information
Area: 8,515,770 sq km
Population: 200 million
Capital city: Brasilia
Language: Portuguese
Religion: Roman Catholic
Type of government: Federal Presidential Republic
Culture
Brazilians are a warm, friendly people known for their love of music, dance, sports and family. The dominant religion in Brazil is Roman Catholicism, and the official language is Portuguese.
One of the most well-known music genres and forms of dance hailing from this country is the Samba. With West African roots, this dance is characterized as quick, rhythmic steps. Variations of the Samba can be witnessed during Carnaval, the biggest holiday and celebration of the year! This marks the start of Lent, a Roman Catholic 40-day religious period of fastening. Costumed dancers parade down the main avenues of the cities in celebration of Carnaval.
Falling between the realm of sports and dance is the practice of Capoeira, a form of Brazilian martial arts that mixes fighting techniques and dance moves. African-Brazilian chants serve as background music.
Undisputedly, the most popular sport in Brazil is soccer, or "futebol." Brazilians are crazy about soccer and have a strong sense of national team spirit. During games it is not uncommon to see many Brazilians garbed in their country's team colors of yellow, green, blue, and white. The men's national team, Seleção, has won the FIFA World Cup five times. They have also won Olympic gold twice.
Socially, Brazilians are known for their warmth, friendliness, and relaxed demeanors. In conversation and even passing strangers on the street, Brazilians like to make eye contact. One exception you'll see is with those who work in service industries, who generally avoid eye contact with those they view as being in a higher position. Proper attire is still important for occasions, especially in the corporate world. Those formalities aside, all else suggests a sort of relaxed lifestyle. Punctuality is not strictly followed in Brazil, but it is always respectful to be on time as a visitor of the country.
Brazilians are often expressive and casual in their conversations, using informal language. It is also not uncommon for people of all genders to lightly touch one another or to stand close to each other while conversing. This is viewed as part of everyday conversation. Interrupting one another while speaking is also common during conversation, and not seen as rude. Overall, the communication style and language suggests a desire for openness and a willingness to share various ideas.
School
High school in Brazil lasts three years; students are usually 14-18. The third year is typically stricter, and the lessons revolve around helping students prepare for their college entrance exams. Therefore, most students studying in Brazil will be placed in the second-year group.
Students take the following classes every year: Portuguese Language, Brazilian Literature, Mathematics, Geography, History, Chemistry, Physics, Biology, and Foreign Language. School is typically from 7 am to noon, and students return home to eat lunch with the family.
In this program, students may be placed in public schools or private schools that waive tuition, so students never have to pay tuition here. Schools typically do not require students to wear uniforms, but students should be prepared in the case that their school requires this. We will inform you upon your placement if your school requires uniforms.
Host Family
Students will stay with carefully selected host families throughout Brazil. Students are not placed in large metropolitan areas nor are they placed in extremely rural locations.
Families in Brazil are typically very close, so activities that gather the entire family, including extended family, are common. Like with all other Brazilians, your interactions with your Brazilian host family will tend to be much closer with more visible displays of affection than Americans are used to. You'll get to know your host family members better by talking to each other during the big meals of the days, lunch and dinner, and through watching soccer games together!
Parental decisions are usually respected and followed, and the parents have the last word in disciplinary and other family matters. Most Brazilian parents require their children to provide information about their activities. The student should be prepared to ask permission of the host parents and to tell them where they are going, who they are going with, and when they will be home.
Visas
Students arriving in Brazil for all program durations must apply at their local Brazilian consulate. An in-person appointment is required.
Program Requirements
Students must be between the ages of 15 – 19. Students must have a minimum grade of "C" in all subjects for the past year and an overall "C" for the past three years.
Although no previous Portuguese language study is required, we strongly suggest that students prepare by learning some basic phrases in Portuguese. Students will participate in an intensive 10-hour Portuguese course during the first month of the program. For an additional fee, a language tutor can be hired to help student learn or improve their language skills. All school classes will be taught in Portuguese.
About ICES
We are a nonprofit organization committed to international, educational student exchange. Our goal is to promote cultural awareness and international understanding by offering quality, educational and cultural programs for students, host families and schools. Our staff is dedicated to creating a positive exchange experience for all program participants.
Additional Study Abroad Program Information
---
Have you finished your initial research about the Study Abroad Program in Brazil?
Are you ready to take the next step?
Please go ahead and submit your program interest to the ICES office by using the 'submit' button below.
To learn more about the Study Abroad Program you may click on any of the links to the left.
---
SUBMIT YOUR INTEREST IN STUDY ABROAD