ICES High School Study Abroad
Chile
Program Schedule
Year:
July – June
February – December
Price: $16,500 (flights and insurance included)
Semester:
July – December
February – June
Price: $14,500 (flights and insurance included)
Trimester:
July – October
February – May
Price: $11,000 (flights and insurance included)
Prices are subject to change
---
LEARN MORE ABOUT STUDY ABROAD
---
SUBMIT INTEREST IN STUDY ABROAD
---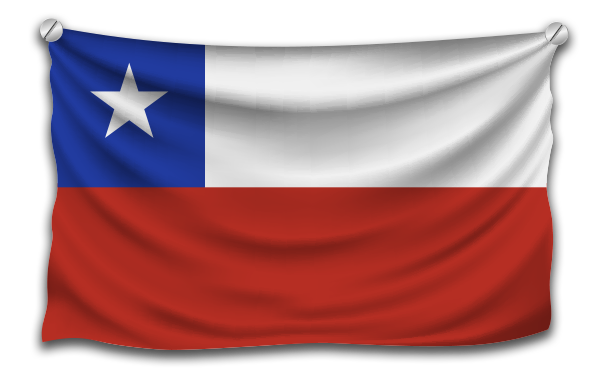 ---
High School Study Abroad Chile
Chile is a stunningly beautiful country of diverse landscapes and metropolitan cities. It is an ideal location for students! It boasts the San Pedro de Atacama Desert in the north, glacial terrain in the Patagonian south, the Pacific Ocean to the west and the Andean mountain range to the east. Teenagers in Chile like to partake in many types of social and recreational activities, including hiking, going to the beach, celebrating festivals and holidays and attending events such as concerts, theatrical performances and dances that celebrate the arts. Chileans also enjoy watching and participating in sports such as soccer and enjoy spending time with family.
Chile Country Information
Area: 748,800 sq km
Population: 18 million
Capital: Santiago – pop. 7,000,000
Language: Spanish
National holiday: September 18
Currency: Peso
Santiago, the hub of Chile, is a city to savor. It boasts a modern subway system, a multitude of wonderful restaurants, and gorgeous parks, making it a very livable city.
One of the most common things that students studying abroad in Chile rave about is the friendly people. Full of spirit, personality, and hospitality, Chileans won't let you leave until you've had a cup of coffee in their home, cheered for a Chilean soccer team, and at least tried to dance la Cueca, the national dance of Chile. By the time students leave, they can't help but shout "Viva Chile!"
Chile's climate is varied. In the north you can enjoy a Mediterranean climate. If you are looking for colder weather (and penguins!), you would go to the wind, rain, and snow-battered lands of Chilean Patagonia and Tierra del Fuego in the south.
Chilean cuisine is characterized by excellent seafood, beef, fresh fruit and vegetables. Empanadas are popular turnover snacks with a variety of fillings. Another typical dish is lomo a lo pobre —an enormous slab of beef topped with two fried eggs and buried in fried potatoes.
The predominant religion in Chile is Roman Catholic. The demographics consist of 95% European descent as well as 5% native.
School Life
All students will be placed in private schools. Students will participate in all school activities and mandatory examinations for Chilean students, for periods of one term to one Chilean academic calendar year. Public transportation is taken to go to the school and costs approximately $100 per month. School uniforms are required.
Host Family Life
Chilean host families are incredibly warm and welcoming. They are all volunteers and do not receive stipends – they are ready to accept you as another member of the family! They do expect you to speak with them in Spanish and will help you to learn the basics of everyday language. Do not be afraid of making mistakes; the only way to learn a language is to practice, practice, practice. Before you realize it, you will be speaking like a native Chilean! It is very common that your Host family will live close to extended family. Chilean host families bond very quickly, and lifetime friendships are formed. Placement occurs across the country, but may be concentrated within a couple of hours of Santiago, the capital city. Many students visit the nearest city during their weekends.
Chileans normally eat four times a day. Breakfast is light: toasted bread with butter and tea or coffee. Lunch is the largest meal of the day, and traditionally two main dishes are served. The first course may be a salad and the second dish generally includes beef or chicken, accompanied by vegetables. Around 5:00 pm. Chileans take "once," an afternoon tea with bread and jam. "Once," which means "eleven," is evidently named after the British tea time of 11:00 am. Around 8:00 pm most families serve dinner, which is usually a single but substantial dish.
Program Extras
Contact the Study Abroad team for program extras currently available at an additional cost.
Program Requirements
Students must be between 15-17 years old. For the best adjustment, participants should have completed the equivalent of two years of high school Spanish (not mandatory). Students who have not studied Spanish will be required to complete a two-week intensive preparatory course for beginners upon arrival. The additional fee for this course will be quoted upon request.
Students must have maintained an overall academic record of a 'C' average or better over the past 3 years of school.
Visas
Students applying for short-term programs (90 days or less) do not need a student visa. Students staying for longer than 90 days must apply for a student visa at their local Chilean consulate or embassy in person.
ABOUT ICES
We are a nonprofit organization committed to international, educational student exchange. Our goal is to promote cultural awareness and international understanding by offering quality, educational and cultural programs for students, host families and schools. Our staff is dedicated to creating a positive exchange experience for all program participants.
Additional Study Abroad Program Information
---
Have you finished your initial research about the Study Abroad Program in Chile?
Are you ready to take the next step?
Please go ahead and submit your program interest to the ICES office by using the 'submit' button below.
To learn more about the Study Abroad Program you may click on any of the links to the left.
---
SUBMIT YOUR INTEREST IN STUDY ABROAD