ICES High School Study Abroad
Denmark
Program Schedule
Year:
August – June
January – November
Price: $15,000 (flights and insurance included)
Semester:
August – January
January – June
Price: $14,000 (flights and insurance included)
Prices are subject to change
---
LEARN MORE ABOUT STUDY ABROAD
---
SUBMIT INTEREST IN STUDY ABROAD
---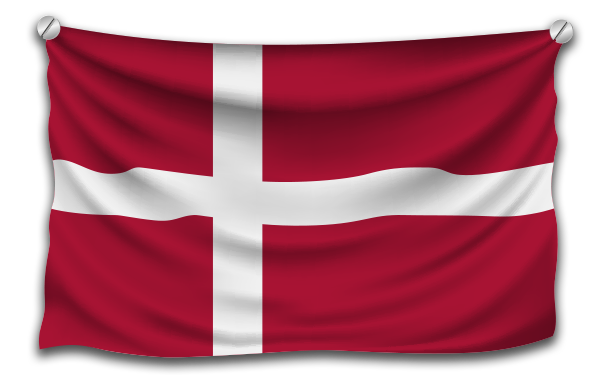 ---
High School Study Abroad Denmark
The Kingdom of Denmark is a country in the Scandinavian region of northern Europe. It is the southernmost of the Nordic countries. The mainland is bordered to the south by Germany and is situated southwest of Sweden and south of Norway. Denmark borders both the Baltic and the North Sea. The country consists of a large peninsula, Jutland (Jylland), and many islands, most notably Zealand (Sjælland), Funen (Fyn), Vendsyssel-Thy, Lolland, Falster and Bornholm, as well as hundreds of minor islands often referred to as the Danish Archipelago.
Denmark Country Information
Area:16,574 square miles
Population: approximately 5.6 million
Capital: Copenhagen
Language: Danish
Denmark is a constitutional monarchy with a parliamentary system of government. Denmark has a state-level government and local governments in 98 municipalities. The capital city of Copenhagen includes the Tivoli gardens, the Amalienborg Palace (home of the Danish monarchy), and the famous Little Mermaid sculpture. The second largest city in Denmark is Aarhus. Aarhus is an old Viking Age city and one of the oldest cities in the country. The largest cathedral in Denmark, and the second largest cathedral in Northern Europe, is Aarhus Cathedral.
From 2006 to 2008, surveys ranked Denmark as "the happiest place in the world" based on standards of health, welfare, and education. The 2008 Global Peace Index survey ranks Denmark as the second most peaceful country in the world, after Iceland. In 2008, the capital and largest city, Copenhagen, was ranked the most livable city in the world by Monocle magazine.
The national language, Danish, is close to Swedish and Norwegian, which share strong cultural and historical ties. This means that if you learn Danish, you will also most probably understand a lot of Norwegian and Swedish too. 82% of the inhabitants of Denmark and 90% of the ethnic Danes are members of the Lutheran state church. About 9% of the population have foreign citizenship. A large portion of the foreign citizens are of Scandinavian ancestry.
The climate is in the temperate zone. The winters are not particularly cold, which means temperatures in January and February of 0°C. The summers are cool, which means temperatures in August of about 15°C. There is a lot of wind, which is stronger during the winter and weaker in the summer. Denmark has an average of 170 rainy days. The greatest rainfall comes in November.
Hans Christian Andersen is known beyond Denmark for his fairy tales, such as The Emperor's New Clothes, The Little Mermaid, and The Ugly Duckling. Others who have also made a name for themselves outside Denmark include: Karen Blixen (pen name: Isak Dinesen), Nobel laureate author Henrik Pontoppidan, Nobel laureate physicist Niels Bohr, the comedic pianist Victor Borge, and the philosopher Søren Kierkegaard.
Traditional Danish food are: frikadeller (fried meatballs, often served with potatoes and various sorts of gravy), karbonader/krebinetter (breaded and fried minced meat), steaks and so on, usually eaten with potatoes. Fish is also widely eaten, especially on the west coast of Jutland. A traditionally favorite condiment, remoulade, is eaten with french fries, on fried plaice (a fish), salami or roast beef sandwiches. Smoked fish dishes (herring, mackerel, eel) from local smoking houses or "røgerier" are increasingly popular, especially on the island of Bornholm.
One of the most interesting aspects of Danish food is the wide variety of attractive open-faced "rugbrød" (Rye-bread) sandwiches or smørrebrød traditionally served for lunch, or as they say "frokost". This usually starts with fish such as marinated herring, smoked eel or hot fried breaded plaice. Then come meat sandwiches such as cold roast beef with remoulade and fried onions, roast pork and crackling with red cabbage, hot veal medallions, Danish meatballs (frikadeller) or liver paté with bacon and mushrooms.
School Life
The Danish education system provides access to primary school, secondary school, and most kinds of higher education. Attendance at "Folkeskole" is compulsory for a minimum of 9 years, and a maximum of 10. About 99% of students attend compulsory elementary school, 86% attend secondary school, and 41% pursue further education. All college education for Danish students is free thanks to the tax system.
Following graduation from Folkeskolen, there are several other educational opportunities:
Gymnasium; academically oriented upper secondary education.
Higher Preparatory Examination (HF); similar to Gymnasium, but one year shorter.
Higher Technical Examination Program (HTX); with a focus on mathematics and engineering.
Higher Commercial Examination Program (HHX); with a focus on trade and business.
Gymnasium, HF, HTX and HHX aim at qualifying students for higher education at universities and colleges. The school day normally begins at 8am and finishes at 3pm Monday to Friday. During the school year there will be an autumn break, usually in the middle of October. Students also have free time around Christmas, New Year, and Easter Break. Students normally stay with their host families during these vacations.
Students in this program will all be placed in public schools, unless a request is made and can be fulfilled for placement in a private school.
Host Family Life
Communication is essential to a healthy student/host family relationship. Whether discussing a discovery about cultural differences, a problem or a positive event of the day, the bonds of mutual trust and affection strengthen when the student communicates openly and freely with the family. With communication and time, the student truly becomes a "member of the family." Rules apply in Danish homes and they are to be adhered to. It is true that Danish youngsters have more freedom than most at their age, however, it is expected that parents know where their children are and when they will be home. The same is expected of exchange students. Children receive respect from their parents, however, it is a two-way street. They do not abuse their privileges.
Most Danish teenagers are used to organizing their spare time on their own. They are independent and decide for themselves what they do after school. It is very important that you do not sit back and wait for your host family to plan your spare time activities – that is not the way it is done in this country. The host family will of course assist you, but you must show some initiative and come up with suggestions. Please be prepared to get to know a new culture and be willing to accept another way of thinking. Each family is different, so it is important for the exchange student not to compare the host family to their natural family.
Most exchange students find the Danes very relaxed and easygoing, but you should not let this fool you! You will find a lot of things different from what you are used to, and it is most important that you do your best to adapt. Danish teenagers have a lot of freedom. Your host parents will therefore expect you to be a responsible person who can make sensible decisions. They will also expect you to keep your word and prove trustworthy.
Try to speak Danish! Try again and again – and keep trying. You will probably feel that the Danes are trying to make fun of you – and they will! They will ask you to say "rødgrød med fløde" and they will roll around laughing as you try. Think of the most difficult sentence in your own language and ask them to say it once they have stopped laughing. Afterwards they will certainly not be laughing at you but with you. Nobody will expect you to speak perfect Danish, but you will be admired for trying to get by. And you will have good reason to be proud of yourself when you get the hang of this difficult language! Be prepared for sarcasm. Most Danes tend to be rather sarcastic and they are very fond of irony, so don't be offended and don't think that Danes mean every word as it may sound to you. You may think that you are being insulted but it could just be the Danish sarcasm. Ask if you are in doubt rather than be offended for no reason.
Your sense of humor will be put to the test – and you will need a sense of humor. Smile and be happy! In some situations this is easier said than done, but do try. No matter how difficult you might find life in Denmark, remember this: As an exchange student you have not received a life sentence – you have been given every possibility to have a fantastic cultural experience. Take the opportunity and make the most of it!!
Program Extras
Contact the Study Abroad team for information on program extras currently available for additional costs.
Program Requirements
Students must be at least 14 years old. No student may be more than 18 years old at any time during the program.
While there is no official language requirement for students, it is strongly recommended that students have studied the Danish language sufficiently to have at least a basic knowledge of the language as a foundation for a successful exchange experience.
Visas
Students in short-term programs (less than 90 days) are not required to apply for a student visa. Students in programs longer than 90 days must apply for a student visa in person at their nearest Danish visa issuing office, prior to arrival in Denmark.
About ICES
We are a nonprofit organization committed to international, educational student exchange. Our goal is to promote cultural awareness and international understanding by offering quality, educational and cultural programs for students, host families and schools. Our staff is dedicated to creating a positive exchange experience for all program participants.
Additional Study Abroad Program Information
---
Have you finished your initial research about the Study Abroad Program in Denmark?
Are you ready to take the next step?
Please go ahead and submit your program interest to the ICES office by using the 'submit' button below.
To learn more about the Study Abroad Program you may click on any of the links to the left.
---
SUBMIT YOUR INTEREST IN STUDY ABROAD