ICES High School Study Abroad
Finland
Program Schedule
Year:
August – June
Price: $14,500 (flights and insurance included)
Semester:
August – December
Price: $13,500 (flights and insurance included)
Prices are subject to change
---
LEARN MORE ABOUT STUDY ABROAD
---
SUBMIT INTEREST IN STUDY ABROAD
---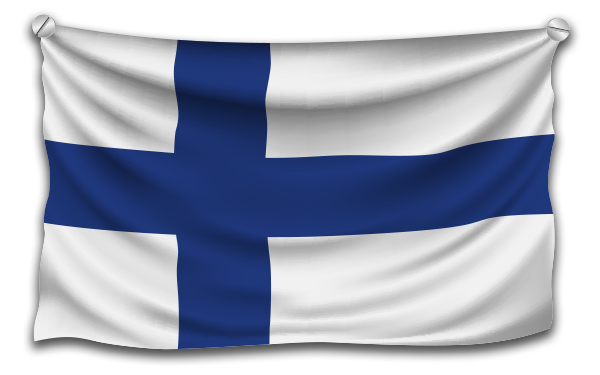 ---
High School Study Abroad Finland
The republic of Finland is situated in Northern Europe next to Sweden, Norway and Russia. It's perhaps best known for its peacefulness and beautiful nature with vast forests, a unique archipelago and thousands of lakes. In addition to its captivating northern nature, Finland is also a modern Nordic country with a high standard of living and advanced technology and economy.
Finland Country Information
Inhabitants: 5.3 million
Area: 130,666 sq mi
Capital: Helsinki
Finland, the land of winter snow and endless summer nights, is renowned for its four unique seasons. The delightful summertime is blue and green with sunlight almost 24 hours a day. During fall the green vanishes and the nature changes colors into yellow, red and orange. When winter approaches, snow starts falling down and the hours of sunlight diminish. Spring comes, however, rapidly. Snow and ice melt, the migrant birds return and nature wakes up from its winter sleep.
Most of Finland's 5.3 million inhabitants speak Finnish as their mother tongue. However, Finland is a bilingual country, where 92% of the population has Finnish and 5.5% has Swedish as their first language. The Finnish language has a reputation for being difficult. Exchange students should therefore be prepared to struggle with the language barrier, especially in the beginning of their stay. The language is related to Estonian and Hungarian. There are also about 1,700 people in Lapland who speak Sami (Lapp) languages.
The Finns are usually warm and genuine. Equality is very important and people have much respect for one another. Fin- land was the first country in Europe to give women the right to vote already in 1902. Finns may seem a bit shy at first, but when getting better acquainted, you will find a loyal friend and a special Finnish sense of humor, or even craziness, that Finns possess. One good example of this is the numerous festivals and events that are annually arranged throughout the country. The craziest of them might be the "Wife Carrying World Championships", "Swamp Soccer World Champion- ships" and "Mosquito Swatting".
The most famous Finn is probably Santa Claus, who has been living in Lapland for hundreds of years. The Finns are also very proud of the Nokia cell phones, Marimekko and Angry Birds video games, which you see everywhere. Other Finns that you may have heard of are our athletes and musicians. The hockey players Teemu Selänne andSaku Koivu are very famous all over the world as well as our Formula 1 champions Kimi Räik-könen and Mika Häkkinen. The most popular Finnish bands are HIM, Nightwish and The Rasmus.
Finnish cuisine is rather similar to other Nordic countries, but it still has its own specialties. Most Finnish specialties are made of salmon or reindeer, but vegetables and other meats are also commonly used. Clean, natural food is very important to Finns and most dishes are prepared with fresh ingredients. Of course Finns sometimes like to go out for a pizza or grab a hamburger too.
School Life
The comprehensive school starts at the age of seven and it continues through the ninth grade, after which students can decide between high school (upper secondary school) and vocational school. The high school students have big exams at the end of their studies, which is called the matriculation exam. When students matriculate, they can choose to enter higher education at University or Polytechnic.
High school (lukio) is voluntary in Finland and it consists of three grades. Nowadays, almost all high schools have a flexible "classless system" meaning that students can finish school in their own speed in 2–4 years. The school day usually starts between 8 and 10 am and ends between 2 and 4 pm. Classes are held from Monday to Friday and weekends are free. Lunch break is approximately 45 minutes and the school lunch is free of charge for all students. Students usually go to school by foot, bicycle or bus.
Finnish schools have no official dress code and the teachers are not very authoritarian as in some other countries. The relationship between teachers and students is more relaxed and open. The school year starts in August and ends in late May. The school year is divided into five or six periods. A separate schedule is given for each period concentrating on certain subjects. Each period ends with a "test week", when students are tested on the subjects studied during that particular period. During the school year there will be a few weeks of vacation; a short fall break in October, one or two weeks over Christmas and New Year break, one week of Winter break in February–March and a few days for Easter.
No prior knowledge of Finnish is required to participate in the exchange program. Nevertheless, it is highly recommended to learn at least some basic words and sentences before arriving to Finland. Schools are, however, very supportive and they understand the problems exchange students may confront, especially in the beginning of their stay. Exchange students are recommended to attend extra Finnish language courses outside of school.
Host Family Life
All host families are voluntarily taking exchange students into their homes. The host families are looking forward to the exchange students' arrival, and they are eager to show their new family member the Finnish way of living. There are families all around Finland and most of them live in detached houses. Many Finnish families also own a summer cottage in the countryside. Public transportation is quite expensive in Finland so prepare to pay $25–225 your monthly travels.
Exchange students are expected to take part in the family activities and to help with chores. Curfews are not very strict in Finland. However, with this freedom comes a lot of responsibility. The parents trust their children to inform them of their plans and whereabouts, and to come home when promised. The families usually eat dinner together, spend their evenings together at home, or practice their hobbies. Families spend a lot of time outdoors. The activity depends on the season.
In Finnish families roles are not clearly defined. In most families both parents work and both take part in the household chores. Average number of children is 1–3. Children are treated equally regardless of their gender. They are expected to help with household chores such as doing the dishes, keeping rooms tidy and shopping for daily groceries. Finnish family members are usually quite straight and open towards each other. All kinds of subjects may be discussed. Finns maintain high ideals of loyalty and reliability. Promises and agreements are taken seriously. Remember to keep your promises, because those are very important to the host families. Most Finns love sport and outdoor activities, which vary depending on the season. During the summer most of the city people head for the countryside to their summer cottages by the lake. The weekends and holidays are spent relaxing, swimming, fishing and naturally by going to the sauna. Other popular activities are cycling, jogging, water sports and of course our national game "pesäpallo", which is the Finnish version of baseball.
For many Finns the winter is the high season for sports. Cross-country and downhill skiing are possible almost everywhere in Finland. Ice-fishing or swimming in the ice cold water is becoming more and more popular, but the most popular sport of all must be ice-hockey. All the bigger cities have their own team and the games are followed quite intensively. Exchange students are strongly advised to participate in extra-curricular activities, since Finnish schools seldom arrange any activities. Popular activities are sports, clubs, social events, art, music and drama. This is also a good way to meet new friends.
Welcome to making your own Finland experience!
Program Extras
Contact the Study Abroad team for information on program extras currently available for additional costs.
Program Requirements
Students must be between the ages of 15-18. While there is no official language requirement for students, it is strongly recommended that students have studied Finnish sufficiently to have at least a basic knowledge of the language as a foundation for a successful exchange experience.
Visas
Students in short-term programs (less than 90 days) are not required to apply for a student visa. Students in programs longer than 90 days must apply for a student visa in person at their nearest Finnish consulate or embassy, prior to arrival in Finland.
About ICES
We are a nonprofit organization committed to international, educational student exchange. Our goal is to promote cultural awareness and international understanding by offering quality, educational and cultural programs for students, host families and schools. Our staff is dedicated to creating a positive exchange experience for all program participants.
Additional Study Abroad Program Information
---
Have you finished your initial research about the Study Abroad Program in Finland?
Are you ready to take the next step?
Please go ahead and submit your program interest to the ICES office by using the 'submit' button below.
To learn more about the Study Abroad Program you may click on any of the links to the left.
---
SUBMIT YOUR INTEREST IN STUDY ABROAD