ICES High School Study Abroad
France
Program Schedule
Year:
Late Aug – Mid June
Early Jan – Late Nov
Price: $14,000 (flights and insurance included)
Semester:
Late Aug – Late Feb
Early Jan – Mid June
Price: $13,000 (flights and insurance included)
Trimester:
September – November
Janury – March
Price: $9,600 (flights and insurance included)
Prices are subject to change
---
LEARN MORE ABOUT STUDY ABROAD
---
SUBMIT INTEREST IN STUDY ABROAD
---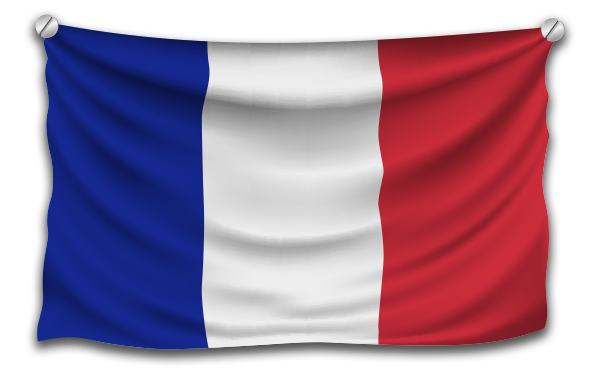 ---
---
High School Study Abroad France
Did you know that France is the most popular tourist destination in the world? Oui! With over 84 million tourists visiting every year. Most stay barely long enough for a view of the Eiffel Tower, a taste of the country's outstanding cheese, and some museums in Paris. Discover more through study abroad – here's your chance to experience the true vie française!
France Country Information
Area: 643,801 km²
Population: 66 million
Capital: Paris
Language: French
National holiday: July 14
Currency: Euro
France is the largest country in the European Union. Though cities are fast growing, France is still a rural country with some of the most beautiful landscapes in the world – from the mountainous Alps, oceanic northern coast, the vineyards of Bordeaux, and hot beaches of the Mediterranean.
French cuisine is popular throughout the world for its high standards and fine flavors. Start the day off right with fresh-baked bread and a croissant from the town boulangerie. Sample cheeses specific to different regions of the country, like camembert from the north, strong Roquefort from the South, and of course brie from the Île de France, home of Paris. For more adventurous eaters, try escargot or cuisses de grenouille! To finish off your meal, try mille feuilles, macarons, religieuses, and other sweets from your local patisserie.
The arts shine in France's history and present. Art and monuments created by the French or inspired by France include paintings by Monet, Rousseau, Rembrandt and Van Gogh, the cathedrals of Notre Dame and Rouen, and in Paris the Arc de Triomphe and of course the timeless Eiffel Tower. Famous classic authors include Victor Hugo, Alexandre Dumas, Albert Camus, and Marcel Proust.
France's Enlightenment influenced the American Revolution. The French Revolution set an example for democracy in the world, developing the values of liberté, egalité, et fraternité – freedom, equality, and fraternity. Though famously secular, Catholicism still greatly influences the culture of the country.
Friends, family members and some colleagues in France greet each other with la bise – kisses on the cheeks. You'll soon learn the number of kisses that are expected, as these vary from different regions in the country! You and your French friends will probably spend time together in parks or cafés, parties at each other's homes, talking and watching soccer matches.
School Life
The French school year starts early September and ends in June, and is divided in three terms. About every seven weeks, there is a two-week break. The French high school, le lycée, is three years long. The first year, la seconde, offers a general program. The second and third year, la première and la terminale, are specialized in one field of study (literature, social studies or science) and leads to the famous final exam, le Baccalauréat. The French educational system is known to be hard but very rewarding, with a strong focus on developing critical thinking.
Lunch is taken at la cantine. The lunch break lasts at least one hour, but often two hours. A school day starts around 8 am and can finish as late as 6 pm. Usually there is no class on Wednesday afternoons. No uniforms are required, even in the private schools.
French schools do not offer many extra-curriculum activities, but towns offer youth clubs and activities.
Host Family Life
Meals are important for families and taken together. Dinner is also the time to share the day with the other members of the family. The word of elders is to be respected. In most families both parents work, and help from the children is therefore very welcomed.
French families enjoy a great deal of traditions. If you are in France for the winter holidays you may try the Galette des Rois – a crusty cake filled with almonds or apples, eaten in early January to celebrate the religious story of the visit of the three Kings to Jesus. On Mardi Gras you may try la Chandeleur – a crêpe made and tossed with a coin in hand to bring good luck.
The student's experience will depend on placement, since French traditions and lifestyles vary across the country. A high school year in Burgundy is different from one in Provence or Normandy.
Program Extras
Contact the Study Abroad team for information on program extras currently available for additional costs.
Requirements
Students must have French language experience. The minimum requirement is 2 years of study. If you have some French language experience but do not meet this requirement, contact ICES so that we can discuss your eligibility.
Participants must be between the ages of 14-18.
Visas
Students in short-term programs (90 days or less) may study in France without a student visa. Students in programs longer than 3 months must apply for a student visa prior to departure. Students must apply to the nearest French consulate or embassy. Depending on your jurisdiction, application may be submitted in person or through the mail. After arriving in France, students will receive assistance in obtaining their residence card from the local immigration office.
Learn more about France
Movies: Amelie, The Untouchables, The Class, Pierrot de fou, La Regle du jou, The 400 Blows.
Books: The Little Prince – Antoine de Saint-Exupery, The Stranger – Albert Camus, Les Miserables – Victor Hugo, Madame Bovary – Gustave Flaubert, The Count of Monte Cristo – Alexandre Dumas
Music: Edith Piaf, Jacques Brel, Serge Gainsbourg, Daft Punk, Noir Désir
Famous people: Marie Antoinette, King Louis XIV, Joan of Arc, Catherine Deneuve, Coco Channel, Carla Bruni
About ICES
We are a nonprofit organization committed to international, educational student exchange. Our goal is to promote cultural awareness and international understanding by offering quality, educational and cultural programs for students, host families and schools. Our staff is dedicated to creating a positive exchange experience for all program participants.
Additional Study Abroad Program Information
---
Have you finished your initial research about the Study Abroad Program in France?
Are you ready to take the next step?
Please go ahead and submit your program interest to the ICES office by using the 'submit' button below.
To learn more about the Study Abroad Program you may click on any of the links to the left.
---
SUBMIT YOUR INTEREST IN STUDY ABROAD