ICES High School Study Abroad
Germany
Program Schedule
Year:
Late Aug – Late June
Price: $14,500 (flights and insurance included)
Semester:
Late Aug – Late Jan
Early Jan – Late June
Price: $13,500 (flights and insurance included)
Trimester:
September – November
February – April
Price: $9,500 (flights and insurance included)
Prices are subject to change
---
LEARN MORE ABOUT STUDY ABROAD
---
SUBMIT INTEREST IN STUDY ABROAD
---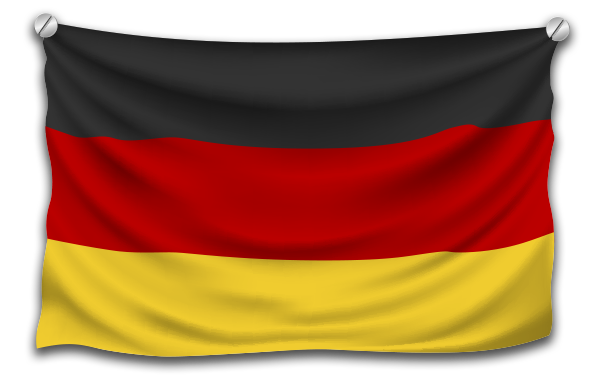 ---
High School Study Abroad Germany
Germany is a beautiful, diverse and very interesting country situated in northern Europe. Its borders to the north are Denmark and Poland, the Czech Republic to the east, Austria and Switzerland to the south and Holland, Belgium and Luxembourg in the west. The landscape of Germany varies greatly from rather flat areas and beaches (North Sea, Baltic Sea) to high mountains like the Alps.
Germany Country Information
Area: 357,021 square kilometers
Inhabitants: 82.3 million
Capital: Berlin
Official Language: German
National holiday: Friedensfest, 8 August
Celebrities: Albert Einstein, Claudia Schiffer, Hermann Hesse
Germany has about 82 million inhabitants, and it is the largest country in the European Union (EU) in population. Germany is a modern, cosmopolitan country. Its society is shaped by a plurality of life styles and a true ethno-cultural diversity. Forms of coexistence have become more varied, and the scope individuals enjoy has become greater. Traditional gender roles have largely been dispensed with. Despite the social changes, the family remains the most important social reference unit.
Each of the 16 German federal states has its own fascinating landscapes, tourist attractions and culinary delights. There is, for example, Bavaria, the "beer state" which hosts "Oktoberfest," Neuschwanstein Castle and the magnificent Alpine scenery that attracts more foreign tourists than any other federal state. With more than 2,000 lakes, numerous waterways and lush green in between, Mecklenburg-Western Pomerania looks particularly attractive. Together with its 350-kilometer-long Baltic coastline, this Northeastern state is the major venue for water sports enthusiasts in the whole of Central Europe.
Germany has a large number of cities: Cologne, with its Gothic cathedral; Bonn, the Federal Republic's first capital city; Düsseldorf, the fashion-conscious state capital. Berlin, which is a federal state on its own, is Germany's capital. Until 1990 Berlin was divided into a western and eastern part by a wall that can still be visited at some places.
Germany has a lot to offer, such as great cuisine, sports, relaxing nature, festivals, cultural celebrations, holiday resorts, design, fashion, inspiring architecture, art as well as many other spare time activities for teenagers. In other words, Germany does not only offer clichés as "lederhosen" and "sauerkraut."
Germany shares the same basic features of its political system with most members of the EU. Its system of government is one of parliamentary democracy. In other words, government policy is determined by the head of government and the ministers, and not by the head of state. Daimler, Siemens, Porsche, Lufthansa, SAP. In the international arena German companies have an excellent reputation. "Made in Germany" is known as a seal of quality all over the world. It represents innovation, quality and cutting-edge technology. Yet the world's third largest economy does not consist solely of global players, but also of numerous world market leaders who are actually small and medium-sized enterprises – the powerhouse of the German economy.
Several international influences have made their mark on German cuisine. Of course you can still enjoy heavy regional cuisine, the hearty characteristics of the different landscapes such as roasted pork with dumplings from Bavaria or ribs and "sauerkraut" from Hesse. But Germans have become far more varied and health-conscious. This new trend towards healthy eating has lead to increased sales of organic food. Organic supermarkets are opening up in large cities all over the country, offering a blend of what is becoming increasingly important to Germans, enjoyment and responsibility, lifestyle and a clear conscience.
School Life
Good initial opportunities for everyone are a key prerequisite for education and achievement. German schooling is based on nine years of compulsory education for all children. Attendance of all government schools is free of charge. However there is a growing number of private, tuition-based schools in Germany as well. Once children are aged six, they generally attend primary school for four years, before going on to a variety of secondary schools: Hauptschule, Realschule, Gesamtschule, Gymnasium. The standards and the balance between practical and theoretical subjects vary between the different types of secondary schools, and so does the number of school years. Gymnasium provides indepth education and most exchange students attend this type of school. Pupils graduate from Gymnasium after the 12th grade, receiving a high school certificate necessary for studying at university.
School in Germany is from Monday to Friday. There are two school semesters. The 1st semester starts in summer and ends in January, the second semester runs from January till June or July, sometimes August since every federal state has its own vacation times. There is usually two weeks of holiday in the autumn, two weeks in the winter and two weeks in the spring. The main holiday is during the summer and lasts for about six weeks.
Exchange students will attend a public Gymnasium and are placed in grade 10, 11, or 12. Every Gymnasium decides which grade the exchange student will attend. Students usually have to take compulsory classes such as math, German, English, social science, natural science and physical education. In addition students can choose, among other subjects like music, arts, computer science etc, depending on what the school offers. In German schools students have the opportunity to learn English, French, Spanish and Latin.
Public schools do not receive any money for enrolling exchange students; they welcome foreign students just for the cultural interest and international experience. School transportation varies. Many students can ride their bikes to school if they live close or some can even walk. If it is too far, students will use public transportation or go by school bus, which they need to pay for themselves.
Students are strongly urged to become involved in extra-curricular activities outside of school such as sports, clubs, social events, art, music, or drama, as long as these activities do not interfere with their academic progress. In Germany these activities are outside of the school arena.
Host Family Life
Spending time together is very important to German families. Since Germany is densely populated, so entertainment and other activities are always nearby. German infrastructure is well developed and makes traveling easy. Historical sights, top quality concerts, art exhibitions, theater performances as well as numerous major international sport events, not to mention street festivals and atmospheric Christmas markets are just a few of the attractions that can be visited. The Germans love to celebrate, and never miss an opportunity to do so. Many festivals such as Munich's renowned "Oktoberfest," Christopher Street Day in Cologne, the Carnival of the Cultures in Berlin, "Fastnacht" in Mainz and Carnival in Cologne have long become an international synonym for high spirits and a cosmopolitan atmosphere.
Like in many European countries there is no typical family structure in Germany anymore. Nowadays both parents work and the traditional family exist alongside single parents or so-called "patchwork families." In their everyday life, people are busy with work and school during the day, and most families have dinner together. In Germany, around two-thirds of the population profess to be of the Christian faith. Nevertheless most of the Germans do not attend religious services regularly.
Spare time activities are very popular in Germany and soccer is certainly the biggest sport. Other popular sports are gymnastics, tennis, shooting, athletics and handball. More than 40 % of all Germans regularly do a sport, and sport is one of their preferred hobbies. Since the Germans love being active they are always busy doing something. They love traveling and enjoy visiting places in their own country as well as further away. That makes it even more important for an exchange student to try to take the initiative, being open and ready to "be part of what's happening." The student should help out in the host family's home and join the family for family activities. In addition to family life, it is important that the student builds his or her own social life and finds own hobbies. Most German teenagers are taught to be independent and participate in making decisions from an early age.
Visas
Students in short-term programs (90 days or less) may study in Germany without a student visa. Students younger than 16 in programs longer than 3 months must apply for a student visa prior to departure. Students must apply to the nearest German consulate or embassy in person. Students 16 and over have the option of arriving on a tourist visa and applying for the student visa in Germany. Students will receive assistance in obtaining their residence card from the local immigration office in Germany.
About ICES
We are a nonprofit organization committed to international, educational student exchange. Our goal is to promote cultural awareness and international understanding by offering quality, educational and cultural programs for students, host families and schools. Our staff is dedicated to creating a positive exchange experience for all program participants.
Additional Study Abroad Program Information
---
Have you finished your initial research about the Study Abroad Program in Germany?
Are you ready to take the next step?
Please go ahead and submit your program interest to the ICES office by using the 'submit' button below.
To learn more about the Study Abroad Program you may click on any of the links to the left.
---
SUBMIT YOUR INTEREST IN STUDY ABROAD