ICES High School Study Abroad
Ireland
---
Program Schedule
Academic Year:
August – May (private schools only)
Price: Starting at $23,000 (varies with school)
Short-Term (3 months):
September – November
January – March
Price: $11,300
Prices are subject to change
---
LEARN MORE ABOUT STUDY ABROAD
---
SUBMIT INTEREST IN STUDY ABROAD
---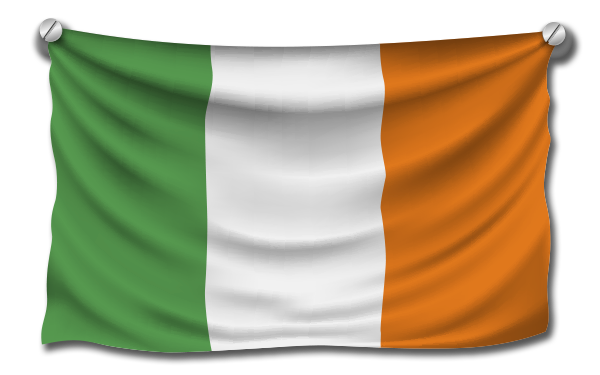 ---
High School Study Abroad Ireland
Why Study Abroad in Ireland? Ireland offers an exciting destination for students wishing to study in an English-speaking environment. Famous for its beautiful rolling hills and breathtaking coastal scenery, Ireland is equally known for the friendly and generous spirit of its people. Studying in Ireland also exposes the student to a unique culture, typical Irish sports, and the Irish language.
Ireland Country Information
Area: 26,435 sq mi
Population: 5 million
Capital: Dublin
Government type: Constitutional Republic
Official language: Irish and English
Currency: Euro
Ireland, nicknamed the Emerald Isle, is an island located just west of Great Britain. The island is politically divided between two countries: The Republic of Ireland (which covers most of the island) and Northern Ireland, which is part of the United Kingdom.
Ireland has a long and rich heritage that has developed over thousands of years. Few places in the world have such proof of their long history as Ireland! Everywhere you look you'll see old castles, forts, monuments and ruins.
Dublin, Ireland's capital city, lies on Dublin Bay and overlooks the Irish Sea that divides
Ireland and Great Britain. The city of Dublin ranks among the top tourist destinations in
Europe and has an abundance of attractions. Other interesting places to visit in
the Republic of Ireland include Cork, Derry, Limerick, Tipperary, Galway and Waterford.
Irish music and dancing are central aspects of their cultural identity. Irish dancing is fiercely competitive and taken very seriously with provincial, national and international championships.
School Life
The Irish high school system is split into two distinct segments: the Junior Cycle, and the Senior Cycle. Between these two segments, students can also participate in the Transition Year. At the end of the Junior Cycle, students take the Junior Certificate and at the end of the Senior Cycle students take the Leaving Certificate.
Junior Cycle is the first three years of secondary school. Students are 12 or 13 when they start the Junior Cycle, and 14 or 15 when they complete it. Pupils usually take a number of core subjects.
Senior Cycle is the final two years of school leading to the Leaving Certificate Examination. Students normally study 6 or 7 subjects during the Senior Cycle. English, Maths and Irish are compulsory subjects, but International students are exempt from studying Irish. The school will also offer 3-4 subjects as optional subjects. Sometimes the International student will have a choice and sometimes it will be limited due to availability.
In Ireland, schools have a strict uniform policy that is compulsory. Students must also wear black shoes. Additionally, some schools have PE uniforms while others allow students to wear their own sports clothes. It is believed that the uniforms help to promote a sense of community within the school.
The average school day is from 9 am to 4 pm. School starts generally in September and the academic year finishes in late May to early June. There are usually 2 week holidays at Christmas and at Easter with some shorter midterm holidays.
Host Family Life
Irish people are renowned for their friendly and welcoming nature. Our host families are a wonderful example of this culture. Students are placed in carefully screened and selected families. Family structures may vary. Many have teenagers, others are retired couples, and some have young children.
Students are placed primarily in Munster, around well-known cities like Cork, Killarney, and Tralee. Located in the southwest of Ireland, the area is famous for its beautiful coastlines, stunning national parks, and historic buildings.
Sports play an important part in local community life. The area boasts one of Europe's top rugby clubs. Students are likely to be introduced to new sports such as Gaelic football and hurling, too.
Program Extras
Contact the Study Abroad team for information on program extras currently available for additional costs.
Program Requirements
Students should be between 14-17 years old.
Visas
Students on programs of no more than 90 days do not need a student's visa but will enter on a tourist visa. Students who will study for the academic year enter on the tourist 3-month visa. They then have the 3 months to attend a meeting with the local immigration officer at a local police station. The visa will be processed there at no additional charge if the student is under 18 years old.
About ICES
We are a nonprofit organization committed to international, educational student exchange. Our goal is to promote cultural awareness and international understanding by offering quality, educational and cultural programs for students, host families and schools. Our staff is dedicated to creating a positive exchange experience for all program participants.
Additional Study Abroad Program Information
---
Have you finished your initial research about the Study Abroad Program in Ireland?
Are you ready to take the next step?
Please go ahead and submit your program interest to the ICES office by using the 'submit' button below.
To learn more about the Study Abroad Program you may click on any of the links to the left.
---
SUBMIT YOUR INTEREST IN STUDY ABROAD