ICES High School Study Abroad
Italy
Program Schedule
Year:
September – June
Price: $11,000 (flights and insurance included)
Semester:
September – January
January – June
Price: $10,000 (flights and insurance included)
Short-Term:
Contact ICES for availability and price
Prices are subject to change
---
LEARN MORE ABOUT STUDY ABROAD
---
SUBMIT INTEREST IN STUDY ABROAD
---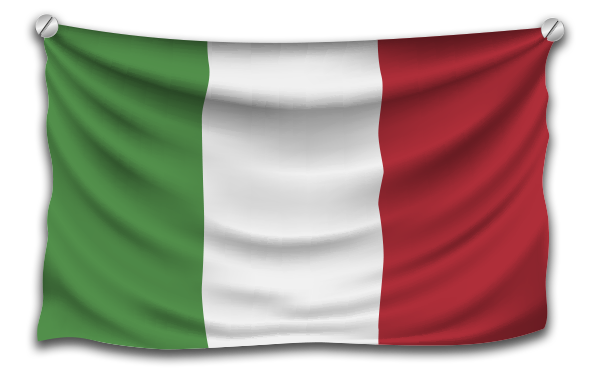 ---
High School Study Abroad Italy
Italy, situated in Southern Europe, is famous for its history, art, music, literature, heritage sites, amazing and varied landscape, monuments, handicraft and its tasty food. Located in the middle of the Mediterranean sea, the Italian Republic, which has the shape of a high heeled boot, consists of a quite large peninsula and two main islands, Sicily and Sardinia. For centuries, its peculiar central position has made this country the crossroads of different cultures, which had a noticeable influence on Italian architecture, traditions and customs.
Italy Country Information
Location: Southern Europe
Area: 301,388 sq km
Inhabitants: 59.8 million
Capital: Rome
Official language: Italian
National holiday: 2 June
Celebrities: Sophia Loren, Totò, Alberto Sordi, Fellini…
Italy is one of the world's most popular tourist destinations. This country offers, in fact, a variety of cultural and amusing attractions. Winter is perfect for skiing in the snow-covered Alps or visiting traditional Christmas markets. In summer, the hot weather can be enjoyed at the seaside, or why not explore the diverse landscape in one of the many national parks and wildlife reserves? The cultural offer is rich throughout the year, with a wide range of exhibitions, museums and theatres.
Italy, which is usually known as a 'museum in the open air', is home to the greatest number of UNESCO World Heritage sites. The list of the sites which UNESCO considers as 'having outstanding universal value' includes, for example, Venice and its lagoon, the historical centre of Rome and Florence, the archaeological areas of Pompei, Hercolaneum and Torre Annunziata, the church and convent of Santa Maria delle Grazie in Milan with 'The Last Supper' of Leonardo da Vinci. Italy is also known for its art academies, theatres and music. Opera houses, such as La Scala in Milan, are representative of classical music, to which many Italian composers, for example Rossini and Verdi, gave a significant contribution during the previous centuries. However, Italy is also in the forefront of contemporary art and music.
The climate is usually mild all the year round. Temperatures rarely reach over 40°C in the summer or below -10 °C in the winter. The peninsula can be divided into three sections according to its climate. Northern temperatures are frigid during winter and hot during summer since there is not the mild action of the sea. The center of Italy does not often present extreme temperatures during winter and summer, while in the south and in the main islands the climate is hot and dry with usually higher temperatures than the rest of Italy during winter. This climate has given birth to a range of different landscapes, part of which is carefully protected.
Italian food is often synonymous with pasta and pizza, but this country has much more to offer. Each region has a wide range of traditional foods and specialties which differ significantly from north to south. In the north there is: "risotto", in Milan, a dish made with rise and saffron; "polenta", which is a kind of maize flour, sided by meat or cheese sauces; "lasagna", which consists of layers of pasta, ragù and white sauce, and chocolate in Perugia and Torino. On the other hand, fish, spices and citrus fruits are the base of the southern regional cuisine, which includes, for example, products of the Arab and Greek influence. It is not possible to list the variety of specialties that can be found, but there are many restaurants where you can relax, enjoy and taste this food. Beside this, there are many open markets and shops, where you can buy fresh products and give Italian cooking a go!
School Life
Education in Italy is compulsory from the age of six to the age of sixteen. Both private and public schools are controlled by the State through the Italian Ministry of Public Education. The management and administration of schools are locally organized, with district school councils and province school councils. High school is for students aged fifteen to nineteen. There are six basic types of secondary school:
Liceo Classico—Classics Lyceum
Liceo Scientifico—Scientific Lyceum
Liceo Linguistico—Linguistic
Lyceum Liceo Artistico—Artistic Lyceum
Istituto Tecnico—Technical
Institute Istituto Professionale—Vocational
Institute Students who are willing to attend university usually will choose Lyceum, while the Technical and Vocational Institutes tend to lead directly to specific careers. Exchange-students are usually placed in Scientific or Linguistic Lyceum as they offer several subjects, including foreign languages.
The school runs from mid-September to mid-June. Classes are typically held in mornings only, from 8 am to 1–2 pm, six days a week (from Monday through Saturday). From Christmas time to a week after New Year's Day, schools are closed all over the country. There is also a week long break for the Easter holidays. Italian schools usually don't organize afternoon sport activities, so students are expected to spend part of the afternoon doing their homework and self-study. Social life begins around 6 pm and is mainly concentrated to the weekend. There are no school uniforms. There is generally less familiarity between teachers and students in Italian schools compared to schools in many other countries. Exchange students will normally not get grades, but they are expected to show an interest in all subjects, study diligently, complete their assignments, and make an effort to speak Italian. Please note, that Italian teachers and students are not forced to know the exchange student's native language, so the sooner he/she will learn Italian, the better it will be for him/her. Exchange students are expected to respect the teachers, the school rules and the classmates. Before student's departure, the school usually gives them a certificate of attendance.
Host Family Life
Italian families all over the country open up their homes and volunteer as host families. The typical Italian family normally consists of two parents and one or two children. They often live in apartments, which they like to keep tidy. The student must be able to help out in the host family's home like all other family members. Exchange students should keep their rooms tidy, help at dinnertime and share family tasks like taking care of pets and younger siblings.
Italian families (especially host mothers) are usually very protective towards their children. They like to know as much as possible about their lives, and they really worry about their problems and immediately try to solve them. This is often perceived as an overprotective attitude, but it simply reflects the habits of an Italian mother. The host family will give the exchange student some independence, (to go out with friends, etc), but he/she will have to be polite and responsible, always asking for permission to go out, saying where and with whom, and phoning if he/ she will be late. If students are used to a great deal of independence and freedom in their home country, they should be prepared to change their lifestyle. The host family will most likely have a curfew time when they expect students home, and may or may not allow them to go out with friends every weekend. Be prepared to get to know and to adapt to a new culture!
Communication is essential to a good host family/student relationship. Italian people are often outgoing and they like spending time together. Whether discussing a discovery about cultural differences, a problem, or a positive event of the day, the bonds of mutual trust and affection strengthen when the student communicates openly and freely with the family. With communication and time, the student truly becomes a "member of the family." The family usually expects the student to speak his/ her native language from time to time (especially if it is English),while learning Italian, in order to help the host family improve their own foreign language skills. This makes for a true international exchange!
A special moment dedicated to communication is mealtime. Italian families like to eat together at the table and talk about daily activities, about themselves, about things to do etc. The three most important meals are: breakfast, lunch and dinner. Breakfast is usually a small meal which is eaten in the kitchen and consists of an espresso, cappuccino or lemon tea and a croissant. Lunch is around 1–1.30 pm and dinner is around 8 pm. They can be served in the kitchen or in the living room and usually consist of a"primo" (some variety of pasta), a "secondo", the main course (some meat or fish), and finally some fruit or a sweet desert. On special occasions, or if you are being served at a restaurant, you can also have a light "antipasto" (entry), which can be ham and melon, mozzarella with tomatoes, etc.
Italian families like eating together or with friends, preferably during dinner time and not during the day. Italian mothers prepare very good dishes so it is kind to taste them. Students usually appreciate Italian food! Italian men always shake hands when meeting, and girls exchange a light kiss on the cheek. It's normal to say hello to people in the neighborhood or when entering an elevator or a shop. Members of an Italian family usually kiss each other on the cheek!
Family life and activities are important to the Italian family and the exchange students should always try to be part of it. If in the host family there are children of the same age, it is nice if they go out together, doing sports, shopping or anything else. The host family will be glad to share activities, visits and weekend excursions with the students, and students are expected to show interest and enthusiasm in return. Italian students usually spend their afternoons doing homework or practicing a sport, while their parents are at work. Therefore, it is a good idea if the exchange student also finds activities to keep busy, such as studying, helping out around the house, sports, hobbies, etc. It is also important that the exchange student shows flexibility, tact, politeness and maturity, then the host family will treat them like their own children rather than guests.
Program extras
Contact the Study Abroad team for information on program extras currently available for additional costs.
Program Requirements
Students must be between the ages of 14 and 18 years old. While there is no formal language requirement for the program, the student should understand that they will need a basic knowledge of Italian in order to be successful in school and in their host home. It is highly recommended that the student study Italian before coming on program.
Visas
Students in short-term programs (90 days or less) may study in Italy without a student visa. Students in programs longer than 3 months must apply for a student visa via mail prior to departure at the nearest Italian consulate or embassy. After arriving in Italy, students will receive assistance in obtaining their residence card from the local immigration office.
About ICES
We are a nonprofit organization committed to international, educational student exchange. Our goal is to promote cultural awareness and international understanding by offering quality, educational and cultural programs for students, host families and schools. Our staff is dedicated to creating a positive exchange experience for all program participants.
Additional Study Abroad Program Information
---
Have you finished your initial research about the Study Abroad Program in Italy?
Are you ready to take the next step?
Please go ahead and submit your program interest to the ICES office by using the 'submit' button below.
To learn more about the Study Abroad Program you may click on any of the links to the left.
---
SUBMIT YOUR INTEREST IN STUDY ABROAD