ICES High School Study Abroad
Mexico
Program Schedule
Year
Mid Aug – Early July
Semester
Mid Aug – Early Jan
Late Jan – Early July
3 Month
Various
---
LEARN MORE ABOUT STUDY ABROAD
---
SUBMIT INTEREST IN STUDY ABROAD
---
BACK TO THE MAP
---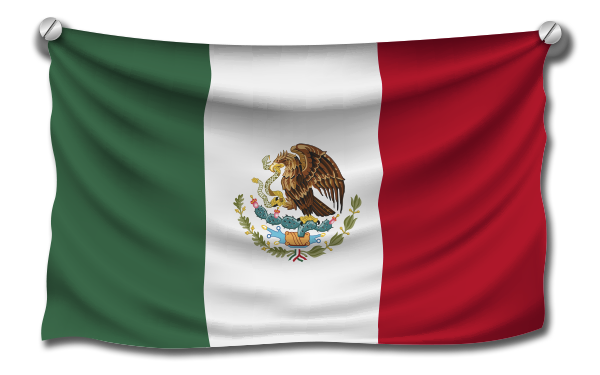 ---
High School Study Abroad Mexico
Mexico is an exciting country of ancestral monuments, delicious traditional foods, and beautiful beaches with clear, blue waters. From the Pacific Ocean to the Caribbean Sea, deserts and tropical forests, this country offers a world of variety.
Even though Mexico borders the U.S., you will find a wide range of differences and diversity in this massive and beautiful country!
Mexico Country Information
Area: 761, 600 Square Miles
Population: 122.3 Million
Capital City: Mexico City
Language: Spanish
Government: Federal Government of Mexico (Federal Republic)
Mexico has many different landscapes: volcanic peaks, snowcapped mountains, tropical rainforests, and internationally famous beaches. The majority of the population and cities rest in the area between the Sierra Madre Occidental mountain range to the west and the Sierra Madre Oriental to the east. Mexico City, the capital, is an enormous metropolitan area with nearly one fifth of the nation's population living in or around the city.
Culture
Mexico has a rich heritage in art and architecture and is recognized internationally for the contributions of its artists – from the builders of the Olmec statues and Mayan pyramids, to the modern 20th century muralists.
Mexico's blend of indigenous and European roots has influenced many of its traditions and culture, from musical styles, folk art, and cuisine. The ethnic composition of the country features European (Spanish), and indigenous populations. Mestizos – people of mixed Spanish and indigenous descent – now account for about 60 % of the Mexican population.
Mexican cuisine is known for its intense and varied flavors, colorful decoration, and variety of spices. Most of today's Mexican food is based on pre-Hispanic traditions, including the Aztecs and Maya, combined with culinary trends introduced by Spanish colonists. The most internationally recognized dishes include chocolate, tacos, quesadillas, enchiladas, tamales and mole among other mouth-watering flavors for you to discover!
School
The school year in Mexico starts in August and finishes in June. There are short holiday periods in the fall, at Christmas and Easter. At the end of the school year there is a summer break of six weeks. School generally starts around 8 am and classes end between 1-2 pm. On some days there might be afternoon classes as well.
Sports, art, and clubs offer a wonderful opportunity to be around fellow Mexican students in a relaxed atmosphere.
Placement Areas
Anywhere in the country, especially the Yucatan Peninsula.
Host Family Accommodations
Most Mexican families own their own home, and usually both parents work outside the home. Often, families consist of four or five members. Families are warm and caring, and will make sure the student feels welcomed. Respect towards each other, especially towards parents and elderly, is essential. The student must not forget at all times to respect the host parents, their house, and their rules. In Mexico, most families are Catholic and have much respect for religion. Students are not required to practice the same religion, but should remain respectful of the family's beliefs.
Mealtimes are similar to those in the U.S. Dinner is a time to come together and talk about the day's activities.
Visas
Students in short-term and semester programs (180 days or less) may arrive on a tourist visa and do not need to apply for a student visa. Students in programs longer than 180 days must apply for a student visa at their local Mexican consulate or embassy in person.
Additional Information
Mexico is a widely diverse country, and students are carefully placed only in known safe placement areas. Students may travel within Mexico with their host family or school.
Additional Study Abroad Program Information
---
Have you finished your initial research about the Study Abroad Program in Mexico?
Are you ready to take the next step?
Please go ahead and submit your program interest to the ICES office by using the 'submit' button below.
To learn more about the Study Abroad Program you may click on any of the links to the left.
---
SUBMIT YOUR INTEREST IN STUDY ABROAD