ICES High School Study Abroad
New Zealand
Program Schedule
Year:
Late Jan – Late Nov
Price: $27,995 (flights and insurance included)
Semester:
Late Jan – Early July
Late July – Late Nov
Price: $24,995 (flights and insurance included)
Short-Term:
Late Jan – Mid Apr
Early May – Mid July
Late July – Late Sept
Mid Oct – Late Nov
Price: Contact ICES for price
Prices are subject to change
---
LEARN MORE ABOUT STUDY ABROAD
---
SUBMIT INTEREST IN STUDY ABROAD
---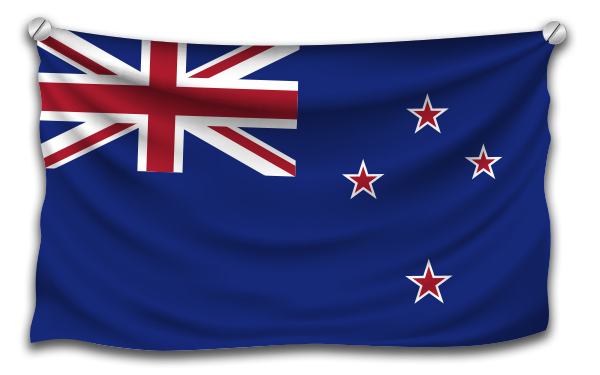 ---
High School Study Abroad New Zealand
New Zealand became a part of the British Commonwealth when the Waitangi Treaty was signed on February 6, 1840. Although New Zealand is still a commonwealth member, it is also an independent island nation. The island is located in the Pacific Ocean, southeast of Australia. The capital is Wellington and the largest city and the principal port is Auckland. New Zealand covers 103,710 square miles and is comparable in size to the United Kingdom, the Philippines and Colorado. It is one of the world's least crowded countries with a population of only 4 million people. Roughly 15% of the diverse, multicultural population is made up of New Zealand's indigenous Maori and Polynesian people.
New Zealand COUNTRY INFORMATION
Area: 103,710 square miles
Population: 4.4 million
Capital City: Wellington
Language: English & Maori
Government: Constitutional Monarchy (Parliamentary)
The country consists of the North and South Islands (the two main islands), as well as the smaller islands, including Waiheke, Stewart/Rakiura and the Chatham Islands. In order to preserve the country's beautiful land, extensive areas have been set aside as national parks. New Zealand's unique plants and wildlife are preserved through oceanic reserves and protected offshore islands. Native wildlife includes the Kiwi, a flightless bird, after which both the people and the fruit are named. There are also unique varieties of parrots, frogs and reptiles.
The North Island has New Zealand's largest lake, Taupo, longest river, Waikato, and most of the country's active volcanoes. Hot springs, geysers and mud pools also form part of the volcanic system. On the South Island, one of the most striking physical features is the Southern Alps. These, along with fiords, glaciers, lakes, and the coastal plains of Canterbury and Southland, add to the variety of the South Island's scenery.
New Zealand's climate varies very little from season to season. The north is subtropical and the south temperate. The seasons are opposite of those in the US. The warmest months are December, January and February, and the coldest are June, July and August. More than 70% of New Zealand's population lives in 16 main urban areas. English is the everyday language and the official state languages include English, Maori and New Zealand Sign Language.
School Life
The schooling system is divided into primary and secondary sectors. All school systems, public and private, are controlled by the State and conform to the curriculum laid out by the NZ Ministry of Education. School administration is managed by locally organized school boards composed of teachers, parents and students.
Exchange students are placed in a high school close to their host family home or in some cases, in the same school as a host family member. School lunches are not free in New Zealand, but most Kiwi students either buy or make their lunch. Purchasing school lunch is a personal expense for exchange students.
Schools run from the end of January through the beginning of December. Classes are typically held from 8.45 am to 3.30 pm, five days a week. The school year is broken up by various vacations. The first vacation is in mid-April for Easter and it lasts for two weeks. There is another two-week vacation in July and then again in September. New Zealand schools organize sports activities for students during the year.
There are many different schools into which exchange students might be placed. Many New Zealand schools have a compulsory school uniform. Students can be placed in girls-only, boys-only and also coed schools. When attending school, students must behave themselves and respect teachers as well as classmates. Schools expect that exchange students take interest in their courses, study diligently, and complete all assignments.
Host Family Life
New Zealanders are known for being relaxed people who love to enjoy life. They often do things spontaneously. This may be perceived as impulsive, but they also show great commitment to things they become involved in. Family life is very important in New Zealand culture and the host family will do everything to make their exchange student feel at home. Students adapt to the new surroundings and feel like a genuine family member in no time.
New Zealand parents are very particular about knowing what their children are up to when outside of the house. They are fairly strict when it comes to rules, but this is just because they care and want to reduce unnecessary risks. Kiwi family members usually share the responsibility of house chores.
The New Zealand families who welcome students into their homes are not necessarily rich, but are families who want to share their lives with a student from another country. In return, they want to learn about the student and his or her home country. The families are diverse; they may have children of any age or no children at all. A typical New Zealand home is very busy, sometimes with both parents working. It is common for the family to socialize with relatives and friends during their spare time. They may live in urban, suburban or rural environments. This can make the student feel isolated, but the student will eventually adapt to New Zealand's wide open spaces. Students come to love this sparsely populated country.
Program Requirements
Students must be between ages 14-19. Students may do a gap year here after graduating from high school in the U.S.
Visas
Students in short-term programs (90 days or less) may study in New Zealand without a student visa. Students in programs longer than 3 months must apply for a student visa via mail prior to departure at the nearest New Zealand visa issuing office.
About ICES
We are a nonprofit organization committed to international, educational student exchange. Our goal is to promote cultural awareness and international understanding by offering quality, educational and cultural programs for students, host families and schools. Our staff is dedicated to creating a positive exchange experience for all program participants.
Additional Study Abroad Program Information
---
Have you finished your initial research about the Study Abroad Program in New Zealand?
Are you ready to take the next step?
Please go ahead and submit your program interest to the ICES office by using the 'submit' button below.
To learn more about the Study Abroad Program you may click on any of the links to the left.
---
SUBMIT YOUR INTEREST IN STUDY ABROAD