ICES High School Study Abroad
Sweden
Program Schedule
Year:
August – May
Price: $15,000 (flights and insurance included)
Semester:
August – December
January – May
Price: $14,000 (flights and insurance included)
Prices are subject to change
---
LEARN MORE ABOUT STUDY ABROAD
---
SUBMIT INTEREST IN STUDY ABROAD
---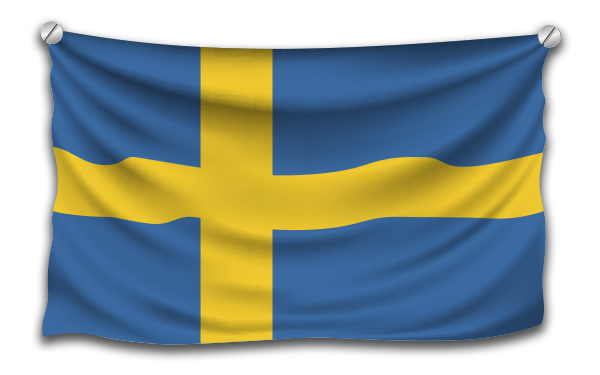 ---
High School Study Abroad Sweden
Welcome to Sweden! This is a beautiful country offering vast wilderness, lakes, forests, mountains, and a wide-stretched coastline. This is the place where Astrid Lindgren, ABBA and many famous musicians, authors, and actors were born. Sweden is home of the famous moose, also known as the King of the Forest. Swedish history dates back to the Vikings, although people have resided in the area for thousands of years. The country is about the size of California and about 2,000 kilometers from the southernmost point to the northern border. The population is just over 10 million, 80% of which live in the southern part of the country. The three biggest cities are the capital Stockholm, Gothenburg (Göteborg) located on the west coast, and Malmoe (Malmö) close to Denmark in the very South.
Sweden Country Information
Area: 450,295 sq km
Population: 10 million
Capital: Stockholm
Language: Swedish (svenska)
National holiday: June 6th
Sweden is a Scandinavian country located in northern Europe. Many people believe it to be the country of snow, polar bears, and all-year-round freezing temperatures. However, this is not the case. Sweden has a temperate climate, and is in fact much warmer than many other places at similar altitude. Nevertheless, the northern part is logically much colder than the rest of Sweden. During the winter there is a good amount of snow in the north, making it the perfect spot for those who love skiing. The Swedish summer is pleasant and mild with an average temperature at around 17°C in the central regions of the country.
Sweden is a treat for everyone who is fond of outdoor life and features a wide variety of landscape types which are ideal for hiking and outdoor recreation. The northern part of Sweden is called Lapland and offers spectacular wilderness including forests, alpine peaks, as well as the world-famous ice hotel in Jukkasjärvi. In the very south, Skåne displays lakes, charming countryside villages, and sandy beaches. "Allemansrätten," which literally means "everyman's right," grants everyone access to forests, lakes, berry or mushroom picking etc. even on someone else's property without the landowner's permission. However, you can't enter or cross another person's yard and obviously not destroy or disturb anything or anyone.
Sweden is a constitutional monarchy. Head of State is King Carl XVI Gustaf, although his power is very limited and his primary duty is to represent Sweden at official events. He and his wife Queen Silvia have three children: Crown Princess Victoria, Princess Madeleine, and Prince Carl Philip, all of whom are adults and have their own families.
Equality between men and women is highly valued, and it is common for mothers and fathers to split parental leave evenly. Most Swedes have a good general education and are well-informed about current events in the world. Immigration has transformed Sweden to a multicultural country, adding new ideas, types of food and traditions to Swedish life.
Many important inventions come from Sweden: dynamite, ball bearings, and Tetra Pak are just a few examples. There are also many Swedish companies which are internationally known: Spotify, VOLVO, SAAB, Ericson, IKEA and SKF are some of the most famous ones.
Swedes are generally healthy and like exercising outdoors as well as spending time at the gym. Soccer is by far the most popular sport, but you will find a wide variety of sports available in most areas. Music also plays an important role and Sweden has many world-renowned singers, bands, and music producers, e.g. Avicii, Swedish House Mafia, First Aid Kit, ABBA, Robyn, the Cardigans and Roxette.
School Life
Public schools in Sweden are free and consist of nine-year compulsory education for children aged 7 to 16. The three-year high school is optional, but most students choose to add this to their studies. The grading system in Sweden is comprised of six different levels, A – F, A being the highest and F being a failing grade.
Swedish students go to school Monday through Friday, and classes generally start at eight and finish at around four o'clock. Teachers usually combine lectures with study group work or projects. The school year is divided into two semesters. The fall semester runs from mid-August to mid-December, and the spring semester from early January to late May.
High-school students in Sweden can choose from a range of programs, which basically means a specialization in a particular field such as Economics, Social Science, Science, or Art.
Regardless of choice of program, Math, English, Swedish, History, Social Science, and Physical Education are compulsory subjects. Depending on program and school, there is also a variety of other subjects to choose from. Some schools offer Music, Drama, Computer Science, Marketing, and supplementary Swedish lessons. If the school offers the latter, we recommend that students attend them. At some schools these lessons are free of charge. No prior knowledge of Swedish is required to participate in the exchange program. Nevertheless, it is highly recommended to learn at least some basic words and sentences before arriving to Sweden.
Transportation to school varies greatly depending on where the student lives. Sweden has a well-developed public transportation system, so naturally buses, trams and trains will take you most places. Sometimes the school pays for the student's trips to school, sometimes it does not. If a student lives close to school, walking and biking would be good options as Sweden has extensive paths and sidewalks suitable for this.
School lunches are free for Swedish students, and usually for exchange students as well. As an addition to the cafeteria, most schools also have a snack bar where students can purchase sandwiches and drinks between classes.
Swedish teenagers are generally good English speakers but are also a bit shy, so be prepared to take the first step to initiate a conversation. Ask them what they do in their spare time, on weekends etc. and ask if you can join them. It can be challenging to make friends, but the friends you make are real friends and not just superficial acquaintances.
Host Family Life
Swedes generally eat fish, meat, potatoes, or pasta served with a mixed salad. Swedish specialties include the famous meatballs and the delicious cinnamon roll called "kanelbulle." Swedish people love celebrating traditional festivities, especially "Lucia" just before Christmas, and "Midsummer" in the end of June. These occasions are a great opportunity to try the Swedish "Smorgasbord," which is a buffet of different kinds of foods and small dishes.
A majority of Swedish families only attend church for weddings, funerals, christenings, and holidays such as Christmas. Exchange students are not required to come along, although it would be considered polite and would be a good opportunity to experience a traditional part of Swedish culture. Most Swedish host families live on the countryside, but some also live in suburbs close to the bigger cities. Swedish families are nice and friendly and will be excited to welcome a foreign student in their home. The typical family consists of a mother and a father with an average of two children. Nowadays, however, there are many different family constructs, e.g. single-parent families or new family setups in which one or both parts bring in children from a former marriage.
Sweden is an equal society where both women and men work full time. Young children are put in day care between the ages of 1,5 and 6, which is when they start pre-school. Most families have a busy schedule, but still value spending time with their children, partners and friends. Swedish host families are very eager to take good care of the exchange students and treat them like their own son or daughter. Swedish teenagers are generally very independent and enjoy much freedom, but parents can still be pretty strict on rules and daily chores. Of course, this goes for the exchange student as well.
The host family will help the student to feel welcome at home, but in order to make the most of the year it is important that the student tries to speak Swedish as much as possible. The family will love hearing the student try, and the efforts will be greatly appreciated and encouraged both at home and in school. The host family, school and friends will all be happy to help and assist while learning Swedish.
It is important for all students to show an interest in their new family and their everyday life. Swedes like when people are curious about them and want to get to know them, so don't hesitate to ask questions. They will also be keen on getting to know the student, and to know more about his/her interests, home country, and family. The student should take every chance to make the year as Swedish as possible by participating in family activities. Think positive and this will be the experience of a lifetime!
Program Extras
Contact the Study Abroad team for information on program extras currently available for additional costs.
Program Requirements
Students must be between 15-18 years of age.
Visas
Students in short-term programs (less than 90 days) are not required to apply for a student visa. Student in programs longer than 90 days must apply for a student visa via post to their nearest Swedish consulate or embassy prior to arrival in Sweden.
About ICES
We are a nonprofit organization committed to international, educational student exchange. Our goal is to promote cultural awareness and international understanding by offering quality, educational and cultural programs for students, host families and schools. Our staff is dedicated to creating a positive exchange experience for all program participants.
Additional Study Abroad Program Information
---
Have you finished your initial research about the Study Abroad Program in Sweden?
Are you ready to take the next step?
Please go ahead and submit your program interest to the ICES office by using the 'submit' button below.
To learn more about the Study Abroad Program you may click on any of the links to the left.
---
SUBMIT YOUR INTEREST IN STUDY ABROAD