ICES High School Study Abroad
Switzerland
Program Schedule
Year:
August – June
Price: $15,500 (flights and insurance included)
Semester:
August – January
Price: $14,500 (flights and insurance included)
Prices are subject to change
---
LEARN MORE ABOUT STUDY ABROAD
---
SUBMIT INTEREST IN STUDY ABROAD
---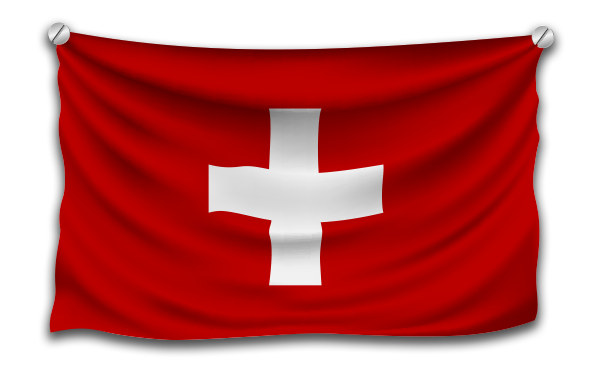 ---
High School Study Abroad Switzerland
Switzerland, located in Western Europe, is known world-wide for its fantastic Alpine scenery, majestic hotels, picturesque villages, and excellent cheese. Beautiful mountains, meadows, lakes, rivers, and waterfalls provide a scenic landscape waiting to be explored. Switzerland is a country of avid-travelers, cosmopolitan citizens, and a diverse mix of cultures and backgrounds.
Switzerland Country Information
Area: 15,940 sq mi
Population: 8.7 million
Capital: Bern
Official Language: German, French, Italian and Romansh
Currency: Swiss franc
Government: Federal republic, with parliamentary system and direct democracy
With one of the oldest democracies in the world, people take a close and active part in their government in Switzerland, officially the Swiss Confederation. This federal republic consists of 26 canons, or member states, each with their own constitution, parliament, government and courts. There are considerable differences between the individual cantons, most particularly in terms of population and geographical area. The language spoken in a certain canton or area is also the first and main language at school. People in the German-speaking part speak Swiss German, but they also speak German, which is the language used for writing. There are some cities and areas which are bilingual, where German and French are both official languages (like Fribourg/ Freiburg, Neuchâtel/Neuenburg, Bienne/Biel). Most people are also fluent in English.
The Swiss have a reputation for their punctuality, dependability, and hard-working nature. Switzerland is the country where everything runs like clockwork. Distances are short, which means that you can make a day trip from your host family to anywhere in Switzerland by using the public transportation system, which is among the best in the world. The Swiss are very aware of nature and its beauty, and place a large emphasis on conserving natural resources. Switzerland is known as one of the cleanest countries in the world, thanks to its tidy, environmentally conscious inhabitants. On weekends, train stations are filled with people on their way to a hike in the mountains or to go skiing and snowboard. Other popular sports are soccer, ball games in general, swimming, biking, jogging, walking, and tennis. The climate is rather mild and continental north of the Alps; south of the Alps it is rather Mediterranean. Switzerland is a country with four seasons; the temperatures vary depending on the region, but in general the winters are cold with either snow (in higher areas) or rain, and the summers are warm and sometimes hot.
We recommend exchange students who would like to spend a year in Switzerland to purchase either a monthly or a yearly ticket for the public transportation system. There are 2 main options – one for the local area that covers transportation to and from school, and another that includes the whole country (with some exceptions of mountain railways, which charge additional rates). This enables you to travel around with your host family or school, visit many new cities, go skiing, etc.
School Life
Exchange students are usually placed in local pubic high schools, which are called "Gymnasium" or "Mittelschule" in Switzerland. Schools are closed for one or two weeks in the fall. There is also a break over Christmas / New Years, and in spring for one or two weeks. In February, there is a two-week winter sports holiday. Some schools organize ski camps during this time. Summer break lasts from approximately the beginning of July until the middle of August.
Sports are not widely practiced at high schools, but many different kinds of sports are offered on a local level. Students are encouraged to participate in sports or other clubs in their free time through village clubs or town sports centers.
Host Family Life
Most host families live in rented apartments or houses. In many families the mother is a homemaker and/or works part-time. The main meal is eaten in the middle of the day, either together or at school. In the evening, dinner is served around 6 or 7 pm. Typically Swiss meals include potatoes, pasta, vegetables, salad, cheese and meat. International cuisine such as Italian, Asian and American food is also very popular. The meals are family gatherings during which every member shares about their day.
Swiss teenagers generally enjoy a lot of freedom, but must abide by their curfews and inform their parents of where they are spending time. The same is expected of exchange students. Kids help out with household chores and most Swiss teenagers are used to organizing their spare time on their own. As an exchange student you are expected to show a little initiative, be active and make new friends to spend time with. Host families and teachers are very willing to provide help and support to the student.
Some families are religious and practice regularly, but many young people do not practice. It is rarely expected of teenagers to go to church, unless they themselves wish to do so. If families who host a student go on vacation, the exchange student is usually offered to join the family, though generally expected to pay their own way.
Program Requirements
Students must be between 15-17 years of age. Students may not turn 18 while on program. Students must have at least two years of experience in the German language and have an intermediate level by their arrival.
Visas
Students must apply for the student visa via mail at their regional Swiss consulate or embassy. Students will receive assistance in obtaining their residence permit after arrival in Switzerland.
About ICES
We are a nonprofit organization committed to international, educational student exchange. Our goal is to promote cultural awareness and international understanding by offering quality, educational and cultural programs for students, host families and schools. Our staff is dedicated to creating a positive exchange experience for all program participants.
Additional Study Abroad Program Information
---
Have you finished your initial research about the Study Abroad Program in Switzerland?
Are you ready to take the next step?
Please go ahead and submit your program interest to the ICES office by using the 'submit' button below.
To learn more about the Study Abroad Program you may click on any of the links to the left.
---
SUBMIT YOUR INTEREST IN STUDY ABROAD