ICES High School Study Abroad
Thailand
Program Schedule
Modified schedule for 2022-2023 due to Covid-19
Year:
June – May
Price: $13,500 (flights and insurance included)
Semester:
June – November
January – May
Price: $12,500 (flights and insurance included)
Prices are subject to change
---
LEARN MORE ABOUT STUDY ABROAD
---
SUBMIT INTEREST IN STUDY ABROAD
---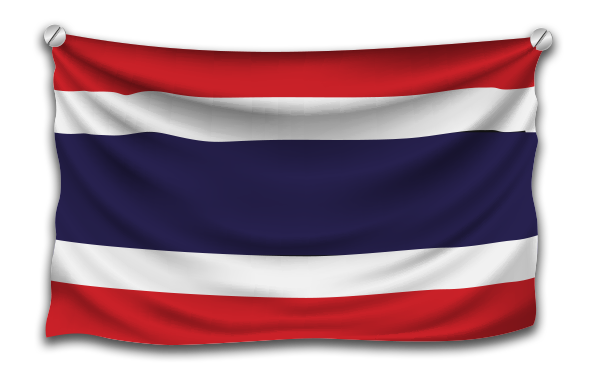 ---
High School Study Abroad Thailand
The Kingdom of Thailand is known as the Land of Smiles, fine silk and golden Buddhas. Thailand is situated in the heart of Southeast Asia with Bangkok as the capital city. It shares a border with Cambodia to the east, Laos to the northeast, Myanmar to the west, and Malaysia to the south. Thailand is the gateway of Southeast Asia and draws more tourists than any other country in the region, plus it is the only country in Southeast Asia to have never been colonized by a European power. As a result of this Thailand has maintained authentic traditions. While other countries in the region have been influenced by colonial powers, Thailand prides itself in its authenticity and rich cultural tradition.
Thailand Country Information
Area: 198,000 square miles
Population: 64 million
Capital City: Bangkok
Language: Thai
Religion: Buddhist (95%)
Currency: Thai Baht
Thailand is an area of outstanding natural beauty spanning from stunning jungle mountains in the north to breathtakingly beautiful white sand beaches and turquoise blue water. The wonderful, rich natural beauty is complemented by impressive architecture, including striking Buddhist Temples. The country is well known for its appetizing food. Thai food is popular around the world. The delicious combination of sweet, savory and spicy creates a number of delectable dishes. Thai people are notorious for being easy going and laid back. They are renowned for their friendly manner.
The official language, spoken by almost 100 percent of the population, is Thai. Chinese and Malay are also spoken in some areas, while local dialects are common in rural communities. English is widely spoken in Bangkok and other major metropolitan areas.
The Thai Monarchy is held in tremendously high regard. The King of Thailand is a celebrated figure. While political turmoil is sometimes present, every Thai citizen respects the King and his family.
During the program, the international students will be hosted by volunteer host families, who are willing to share their lives, hearts and home with foreign high school students. The high school program in Thailand gives students an opportunity to study in Thai high schools. The students will have an opportunity to visit different parts of the country and will learn about Thai cooking, Muay Thai boxing, culture and history.
School Life
Education in Thailand is provided mainly by the Thai government through the Ministry of Education from pre-school to senior high school. Formal education consists of at least twelve years of basic and secondary education.
The school year in Thailand is divided into two semesters, and generally begins on or around May 15th and ends in March. There is a two or three week break between the two terms in September. The long summer break coincides with the hottest part of the year and Songkran, the traditional Thai new year celebrations. Schools respect all public and Buddhist religious holidays.
At primary levels, students follow eight core subjects each semester: Thai language, mathematics, science, social science, health and physical education, arts and music, technology, and foreign languages. At age 16, students are allowed to choose one or two elective courses. The science program and the mathematics program are among the most popular. Foreign language programs and the social science programs are also offered.
Uniforms are compulsory for all students with very few variations from the standard model throughout the public and private school systems, including colleges and universities. Exchange students are enrolled into a government accredited school. Numbers of the same nationality per school are kept to a minimum as we aim to place no more than two per nationality per school.
Host Family Life
All families are assessed in their own home for their suitability to host. References are taken and accommodations are inspected. All families receive a welcome pack that contains a host family handbook and detailed program information. We match students and families based on the information they provide.
Families are required to provide a clean and comfortable place for the students to stay. Students will have their own bed and private storage space. Thai families will provide a basic breakfast and an evening meal, usually eaten together. All students will have access to laundry facilities as well as communal areas of the home.
Exchange students should be prepared to put their best efforts forward in learning Thai in order to communicate with their host family. The family often participates in hobbies, sports, and other popular pastimes.
Students will be placed in any region of Thailand. We appoint local coordinators who will contact students a minimum of once per month. Students will meet up with their coordinator on excursion days. Students can contact their coordinator at any time.
Program Requirements
Students must be between the ages of 15-19. Students may do a gap year in Thailand after graduating high school in the U.S.
Although there is are no specific language requirements for the program, it will be extremely difficult for a student to be successful without at least a basic knowledge of the Thai language. It is highly recommended that the student take part in Thai language lessons, either in person or online, prior to participating in the program to Thailand.
Visas
Students in programs of all durations must apply for a student visa at their local Thai consulate or embassy. Depending on the requirements of your jurisdiction, you may be required to apply in person or via post.
About ICES
We are a nonprofit organization committed to international, educational student exchange. Our goal is to promote cultural awareness and international understanding by offering quality, educational and cultural programs for students, host families and schools. Our staff is dedicated to creating a positive exchange experience for all program participants.
Additional Study Abroad Program Information
---
Have you finished your initial research about the Study Abroad Program in Thailand?
Are you ready to take the next step?
Please go ahead and submit your program interest to the ICES office by using the 'submit' button below.
To learn more about the Study Abroad Program you may click on any of the links to the left.
---
SUBMIT YOUR INTEREST IN STUDY ABROAD