Louisiana family welcomes exchange student from Slovakia
KPLC, Lake Charles, Louisiana, November 11, 2018
by Shelby Trahan / author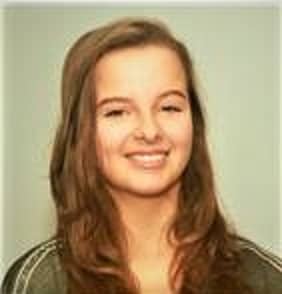 One student at South Beauregard High School is more than 5,000 miles from home.
The International Cultural Exchange Services allows students from across the world to leave home and travel to another country.
"I really hope you enjoy this short video about me and I can't wait to meet you," Liliana Holla said in a short YouTube video. The video stole the hearts of southwest Louisiana Billy and Laura Matlock.
"So, when we both had decided on the same student, for me, it just gave me peace," Laura Matlock said. "Because I felt like I knew we were going with the right one."
In Nov. 2017, the Matlock's began communicating with Holla, a student from Slovakia. "
"I had a lot of mixed emotions about it. It was definitely overwhelming," Holla said.
In the months before her arrival to America, the Matlock's began to learn about Holla's life and interests.
Liliana had been dancing since she was three, so the South Beauregard High School dance coach decided to give Liliana a chance to make schools Knightline dance team.
"We sent her the video of the tryout and we gave her a timeline and she tried out through video," Kaitlyn Richard said.
Holla made the team and began making friends in southwest Louisiana before leaving her country.
"They reached me out before I even came here, so I had like 13 friends," Holla said. "So, it wasn't like I came to the school and I didn't know anybody, I already had friends, so it was really cool."
In Aug. 2018, leaving behind her parents and sister, Holla traveled from Bratislava, Slovakia to Vienna, Austria. There she boarded a flight, and 13 hours later, Lili met her host family.
"It was emotional because people kept coming through those doors," Laura Matlock said. "Here comes ours, no that's not her, is that her, no," Billy Matlock added.
Finally, Lili made it to the Matlock's and since then, she has been living her American dream.
"American was always kinda just a part of me. LSU game was so much fun. I did that with family," Holla said. "Dancing at our football games, I love that. That's probably my favorite part. Fast food? Oh, yea…Taco Bell, that will always be in my heart cause we don't have that in Slovakia."
Holla is branching out and making everyone proud.
"Whenever we see the videos of her in Slovakia, and then saw her in person it was like, 'wow,'" Richard said. "She just meshed perfect with our team, personality-wise and dance ability-wise."
Lili has just over seven months left in the states, and for her American parents, they try not to think about it.
"I wouldn't trade it for anything. There's certainly gonna be a time," Billy Matlock said getting emotional. "We do dread the day that she goes home, but we are trying to make the best," Laura Matlock added, finishing Billy's sentence.
While it will be hard to leave her new friends and family, Holla knows that she will always have a home in southwest Louisiana. "Oh it was the best decision of my life. It's awesome. I would do it again if I could," Holla said.
If you are interested in being an exchange student or becoming a host family, visit the International Cultural Exchange Services website.