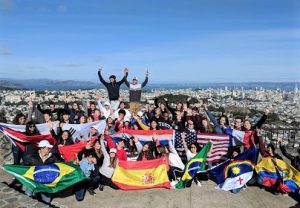 The bonus for our school … to get a small glimpse of cultures from around the world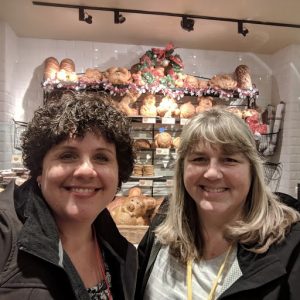 My name is Mindy, and I am the Registrar at North Bend High School. As such, I have had the privilege of meeting close to 100 Foreign Exchange students over the past 11 years. They are such an amazing group of young people always enthusiastic about immersing themselves into the American culture. There are several reasons for this, but mostly I believe it is to get a better understanding of the English Language. The bonus for our school is how much the NBHS students embrace the Exchange students and therefore, what a great opportunity they have to get a small glimpse of cultures from around the world.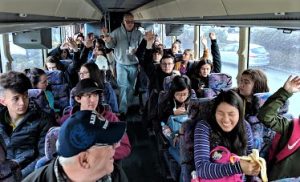 This year, I had the opportunity to go to San Francisco for the very first time and be one of four chaperones to 48 Foreign Exchange students San Francisco is very diverse; it has old history along with new technology that make it a place for everyone. The weather is moderate, rain one day and sunny the next.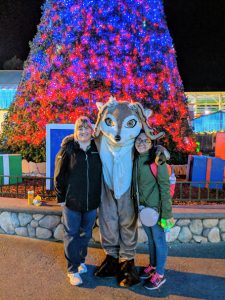 Experiencing this city for the first time myself and through the eyes of so many young adults was like being in a dream. We were able to go to a couple of famous landmarks such as Land's End and Twin Peaks.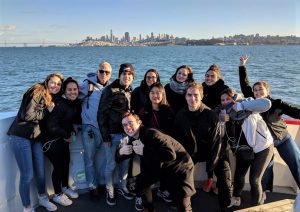 Watching the students get out their country's flags and fly them proudly while taking group photos was so much fun. The Golden Gate Bridge was amazing as well as our trip to Alcatraz. We also ate at some fun places: Spark Social, Bubba Gump Shrimp and Applebee's along with other places.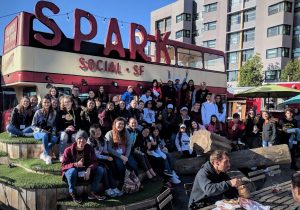 Kari, the National Training Director of ICES, who was one of the four chaperones, is an amazing lady: there was so much food left over from our buffet dinner, and they were going to throw it away, so Kari thought it would be nice to share with the homeless. She asked the students if they would like to box up the food and share with the homeless; it was refreshing to see how excited they were to be able to do "Random Acts of Kindness". Overall, it was an amazing to see the students have fun and be so kind to those in need.
Mindy Dubisar
Registrar at North Bend High School, Oregon