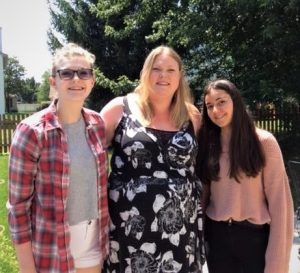 Meet Celia, Sydney and Sera, the perfect match
Celia is from Spain and is attending her classes at Reynoldsburg High School in Ohio. She arrived in Ohio on August 9th and has settled in with her host family very well.
Her host mother Sera, and her host sister, Sydney have welcomed Celia into their home with open arms. Their close family bond is clearly visible when they gather around the dinner table. They are all smiles and laughs as host mother Sera watches over young women with affection.
Celia is now on the Reynoldsburg High School Cross Country team and has settled in very well in her new environment there.
This family is the perfect fit.
Story provided by
ICES Local Coordinator Jacien Carr, Ohio