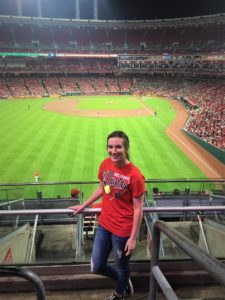 Reds Baseball Game
The first weekend of May, some other exchange student and I, Beke, went to Cincinnati for a weekend to watch a Reds Baseball Game. After we arrived in Cincinnati at noon, we had some free time at two different malls and lunch at Cheesecake Factory. One thing I really enjoy about those trips is that you get to know other exchange students and that you can share your experience.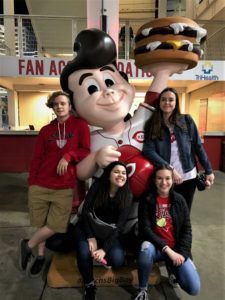 Because it was Cinco de Mayo that day, we got a bobblehead of one player, Eugenio Suárez, as soon as we entered the stadium that evening. I have seen some baseball games before but this one was different. The stadium was huge and impressed me. Even though the Reds lost in the end, it was interesting and we had a lot of fun. We ended the day with dinner at Skyline Chili.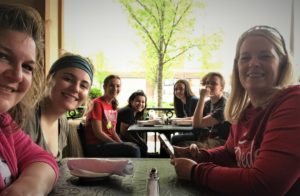 On Sunday, we went to Jungle Jim's, an international market. They have food from all over the world. I got really excited when I found the German food and I ended up buying some candy. It was also interesting to see other countries specialities.
My exchange year has been amazing so far and all the trips that were organized by ICES such as the Reds Baseball Game made it even better. That's why I would like to thank them and especially Kim Shreve for organizing it and giving me this opportunity.
Beke 🇩🇪
exchange student from Germany
living with her host family in Point Pleasant, West Virginia