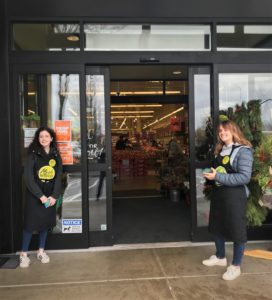 Volunteer for Meals on Wheels was a really cool experience
Meals on Wheels is a program that delivers meals to individuals at home who are unable to purchase or prepare their own meals.
The day before Thanksgiving my host family and I volunteered at the New Season store. We were given pamphlets to people so when they checked out they could pay for a meal for an elderly person. We volunteered for 3 hours and honestly it was so fun.
The Thanksgiving day we went in the morning to pick up all the meals and delivered to the elderly. All the people we visited where so nice and we had a great time with them. They really wanted to talk with people and our visit really make them happy.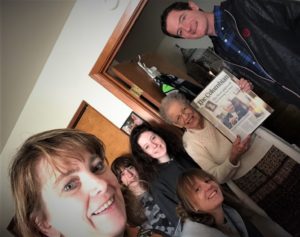 In one of the House we went, we met one of the Rosie of Riverter, she told us the history of how women during World War II started working in shipyards and factories to produce ammunition and war supplies. And how this was used as a symbol of feminism and women's economic power. She volunteered when she was only 19 years old and right now she is 94. She was interviewed last year and appeared in the newspaper.
Volunteer for Meals on Wheels was a really cool experience and I had a lot of fun. I recommend everybody to volunteer at something, I am sure you will have a lot of fun
Reyes 🇪🇸
exchange student from Spain
living with the Horton family in Vancouver, Washington