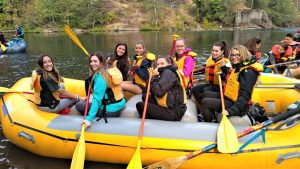 White Water Rafting at Oregon Student Orientation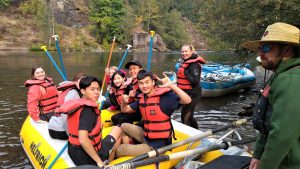 Over 100 international exchange students gathered on a crisp Fall morning for the annual student orientation in Eugene, Oregon on the banks of the McKenzie River.
Our day together was filled with fun and meeting others from all over Oregon and parts of Washington.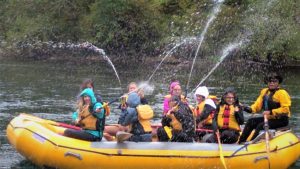 Half the group left bright and early for a frigid water rafting trip down the McKenzie River. Many water fights, incredible scenery and lots of teamwork paddling together through the rapids of the McKenzie were part of the experience with the famous Helfrich River guides.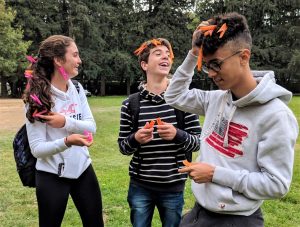 While they were rafting, the other half of the students stayed in the park where ICES Local Coordinators presented the orientation information in a fun and interactive format. Students learned all about ICES rules and expectations by engaging in "minute to win it" games. As they completed their station challenge, they received a stamp in their "passports" which allowed them to move onto the next station.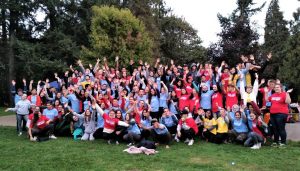 After lunch the students switched roles.
At dinner, we were all together for pizza, cookies & cupcakes!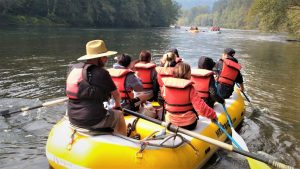 What a great time of learning and fun for the Pacific Northwest regions!
Story and photos provided
by ICES Regional Directors Peggie Walter & Kari Hampton