An exchange year is an unforgettable experience
An exchange year is an unforgettable experience, for you and everyone around you.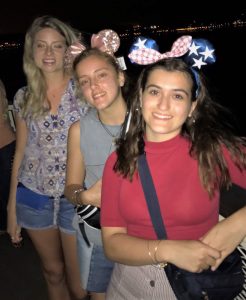 In August of 2018 it was time for me to leave my home in Berlin, Germany for Beckley, West Virginia. It was a very big change, coming from a city with almost double the population of the whole state that I was going to live in but I was excited! After all, everyone dreams of the American Way of Life.
Excited, then worried. But as soon as I arrived all the bad thoughts disappeared. It's not the location you're in that makes your exchange year something special, but the people around you. Before I knew it, I made friends. By joining clubs like Comedy Club or Drama Club. They play a big role in your exchange year. Friends, and your host family.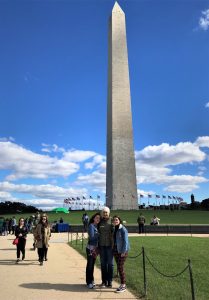 I am very grateful for my host mom, who takes me and my sister from Spain to a lot of places!
Since the daughter of my host mom lives far away we get to go out of state a lot and on Christmas we went to the beach in Florida, and of course Orlando! It was very dreamy and wonderful. We have a lot of fun together and I end up learning something new every day. About others and about myself.
Kamila
exchange student from Germany (who is a Russian citizen)
living with her host mom Louann Broyles and her exchange sister Patricia from Spain in Beckley, West Virginia