You'd better live, discover and feel it yourself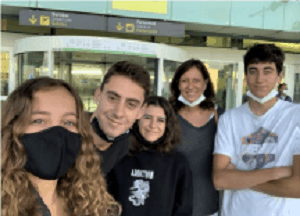 While my brothers were going to their big destinations for their exchange year, my nine-year-old self was thinking: "Wow! What a fantasy I can't wait another second to get on the plane and go enjoy the best year of my life".
In the beginning, I didn't know what to expect, I didn't have a family assigned to me until the end of summer and Covid made me uneasy. But, one day I woke up to the best message I have ever seen: "We have assigned you a family in Saginaw, Michigan". For an instance, my heart skipped a beat, and I ran to find my parents. It is amazing that these 5 years of waiting have passed so quickly and that I am finally living my wish.
The night before I took the flight, my mother told me that because of the pandemic there was no unaccompanied minor assistance on the airport. At first, I visualized it as something negative, but later I understood that it was just another challenge, there was nothing to fear, it was the perfect opportunity to start my adventure on the right foot. Everything was flawless!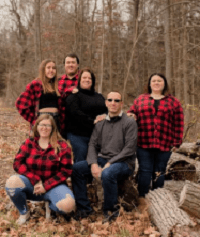 Adaptation simply involves will, ambition and time. Little by little I was opening up more and more to my host family; now they definitely are my second family.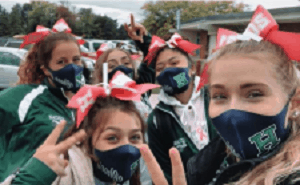 I decided to sign up for a sport to meet different people and experience new sensations, the one that caught my attention the most was cheerleading. It was an unusual sport for me in Barcelona that I had never had the opportunity to practice. Although I am no longer a child who played all kinds of sports, always "monkeying around", signing up was one of the best decisions I ever made, I met amazing people, and I had a great time.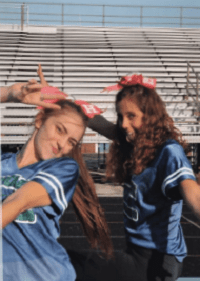 It's January 5th, I've only been away for 4 months and I feel like I've been living here my whole life. The times I have cried because I don't want to go back are countless. I have a second life and it is located in Michigan. I have made friendships that I will never forget and that I will visit as many times as life allows me to. There are millions of things to tell about my time in the United States, but… don't let them explain it to you! You better live, discover and feel it yourself.
Claudia
exchange student from Spain
living with the Grover family in Saginaw, Michigan
Learn more how to become an ICES Exchange Student and Study in the USA