Become an exchange student, it will definitely change your life!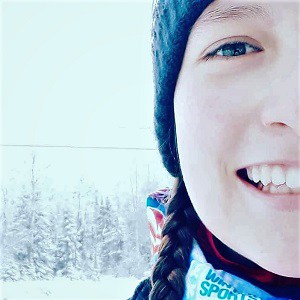 My name is Samantha and I am from Quito, Ecuador. Currently, I am an Exchange Student in Traverse City Michigan.
When I told my parents, "I want to be an Exchange Student", I have to say that I saw a little bit of fear in their faces, but they supported my decision and helped me as much as they could to make my dream true. Looking for the perfect type of exchange program, doing paperwork and organizing dates was kind of an adventure, but thanks to my parents and my coordinators in Ecuador and in the United States, everything worked out perfect. I didn't believe I was an exchange student until I arrived to my host home and started living the experience. My world flipped upside-down, many adventures, people and opportunities to learn started knocking my door since I arrived to Traverse City!
Today, six months after my arrival, I have a huge list of things to do. This experience has been one of the best in my whole life, I will never regret my decision of becoming an exchange student. If I could give a teenager like me a good advice, I think it would be: Become an exchange student, it will definitely change your life!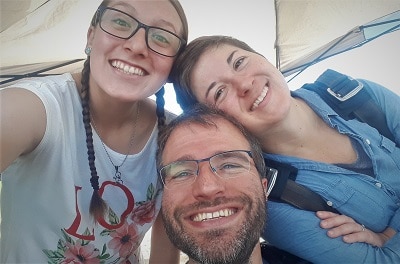 Here is my Top 10 list of things that I have tried while being an exchange student:
1. Best host family ever: Jennifer and Jordan love cycling as much as me and also eat healthy food.
2. Traverse City Ski Team: I don't even have snow in my country, but with the support of an amazing team I learned to ski, participated in competitions, had a lot of fun, and finally won the award for Best Improve Female Skier of the season.
3. Norte Cycling Team: Back in Ecuador I was part of the cycling National team, but I thought that competitive cycling was going to be over for me if I became an exchange student. I was wrong! My host parents put me in contact with an excellent cycling team and I was even able to compete in Ice Man, winning first place in my division.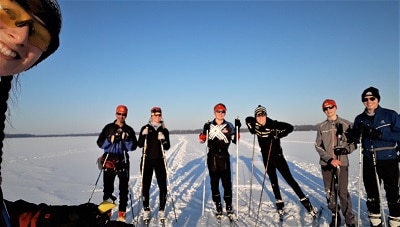 4. Friends for life: I have met so many people since this started, including exchange students from other countries, people from different parts of the United States and lots of teenagers who like the same things as me, such as sports, photography and music.
5. Magic Places: Traveling around Michigan with my host parents, the cycling team and the ski team, gave me the opportunity to explore new places, try new food, meet more people and learn about their culture.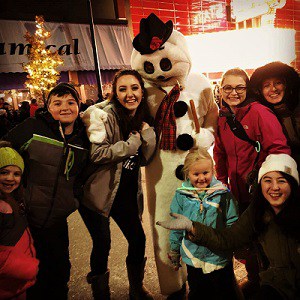 6. Knowledge: My classes are a blast! From Physics and Chemistry to Language arts and Marketing! I love the challenge, and at Traverse City Central High School I found what I was looking for. Additionally, I joined the International Club and my school offers different fairs, special programs, expositions and extracurricular activities (most of them free).
7. Four seasons: My country is in the Equator, so we only have two seasons. In Michigan, I have experienced Summer, Fall, now Winter (I love the snow!) and soon Spring.
8. Independence: Even if I learned to travel by myself when I was very young, this experience has really helped me to be more independent and learn to solve daily life problems wisely.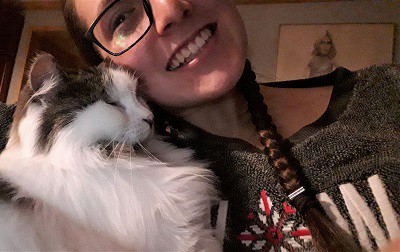 9. Liberty of expression and decision: I don't have to wear a uniform to go to school, teachers apply a dynamic system while teaching their classes, I have been the Liturgist at my local church, volunteered to teach elementary school kids how to ski (Nordic Rocks 2.0), helped out at the Children's Ministry at the Traverse City Central United Methodist Church and became a volunteer cycling coach at the Norte middle school Farm Team.
10. Thoughts: I feel that my brain is always working, even when I am sleeping, there are tons of wonderful things that I have to do every day and planning is an important part of it. I have learned to use my time in a more efficient way by organizing my thoughts and turning them into actions.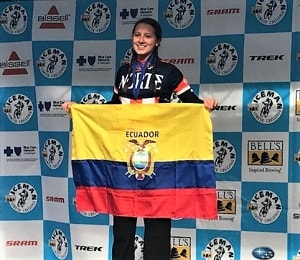 This year as an exchange student has changed the way how I perceive the world and also is nutrishing me with knowledge, friends and new ideas that will make my future bright.
Thanks to my family back in Ecuador, host family in Michigan, friends, ICES, local coordinator (Debbie Kwaiser) and program in Ecuador for making this dream possible.
Sincerely,
Samantha
exchange student from Ecuador
living with the Yeatts family in Traverse City, Michigan
Learn more about becoming an ICES Exchange Student and Study in the USA