Being an exchange student is all about accepting the unexpected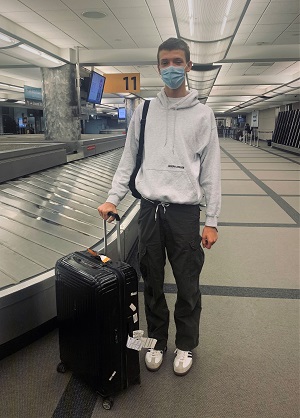 Being an exchange student is all about accepting the unexpected twists and turns that come about during the year.
When Ilja left his home in Germany for the long flight to meet his host family in Medford, Oregon, he never expected to spend several days in Parker, Colorado!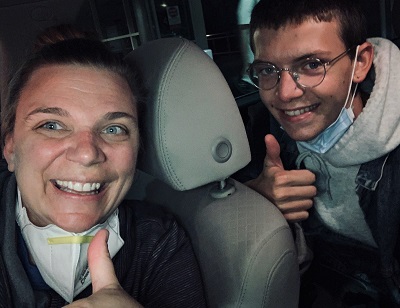 When Ilja landed in Denver, he discovered that his connecting flight to Oregon had been canceled due to the massive wildfires burning near his host family home.
Working with his local coordinator, Kathy Forte, his host mom, Stefani Mosby, and student services they came up with a plan. Julie Moore, ICES Local Coordinator near Denver, came to the rescue! She drove to the Denver airport to find "the tallest guy in the airport" and sure enough, she found Ilja!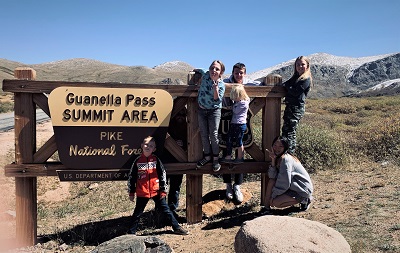 Julie wrote: "When I arrived at the airport, Iyla was very calm, relieved and friendly! He had such a wonderful outlook on the whole situation and was very grateful. He stayed with us until he was able to get a flight out a few days later. Our family had a wonderful time showing him around Colorado and getting to know him! I was so impressed by Iyla's outlook and maturity about the situation. He remained positive and calm and made the most of an interesting situation!"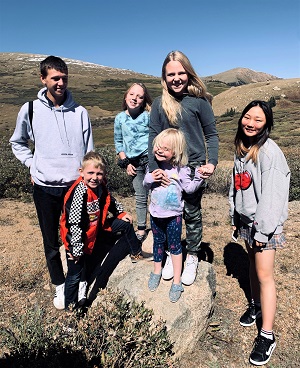 Julie and her family had a great time being his unexpected welcome family. They had the chance to see a few amazing sites of Colorado while they waited for the Oregon fire to become controlled.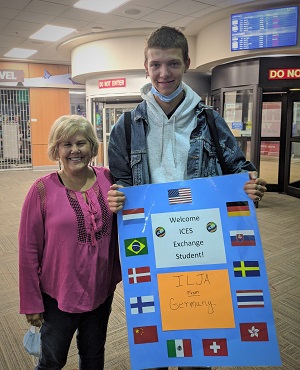 Once everything was safe, Ilja finished his travels to Oregon and met up with his very happy host family and LC. Kathy Forte, the ICES Local Coordinator in Oregon, wrote: "Julie in Colorado was amazing and went to the Denver airport right away and picked him up. She really went above and beyond to keep him safe until he was able to fly out on Sunday. Ilja arrived in Medford where his host mom, Stefani Mosby, and I met him at the airport. They spent the night at my house before going to breakfast the next morning, and then his first trip to Costco before finally heading home the two hours to his new home."
You just never know where your journey will take you or the experience you'll have along the way.
Cheryl Crowther
ICES Student Service Counselor
(in collaboration with ICES Local Coordinators
Julie Moore, Colorado and Kathy Forte, Oregon)