I'm extremely proud of these students and the school district that has welcomed them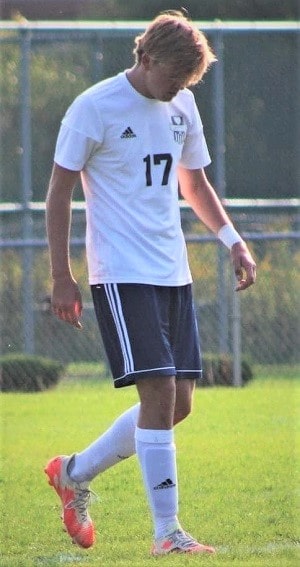 The United Local School District in Northeast Ohio may be a small, rural, school, but it is seeing big things out of their three new exchange students. Despite COVID 19 and its impact on finding schools willing to host exchange students, the United Local School District remained committed to opening their doors to international students who wished to learn in the American educational system.
Junior Albert from Barcelona, Spain was able to join the Eagles soccer team and make an immediate impact. Despite missing the first two games of the season due to paperwork, he has the second most goals on his team, with a game high of three goals scored. Off the field, Albert has built a strong bond with his host siblings. "He's a great big brother to my younger children" explained host mom Sheena.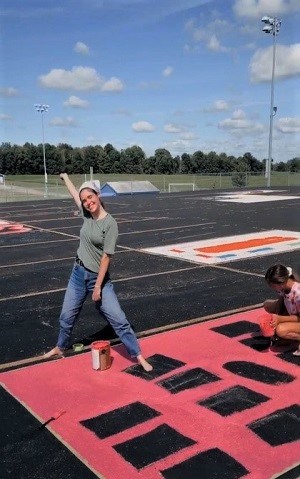 Senior Giulia from Mexico initially was placed in Colorado, but eventually ended up rural Ohio and couldn't be more thrilled. "Everyone I've met in Ohio so far has been really nice. I can't believe how beautiful Ohio is. It is nothing like I thought it would be. I am so lucky to be placed here." Even though she was a mere three weeks into her senior year, she was elected by her peers to serve as student council vice president. "I hope I can help make a difference and help this school year be memorable for myself and my classmates", she remarked.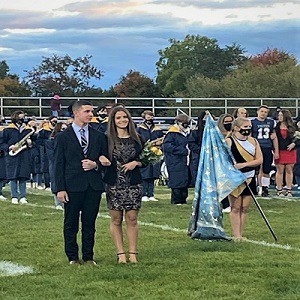 Junior Irene from Madrid, Spain was the last of the group to arrive in Ohio. One of the best things about her experience from the beginning was the relationship she had with her host sister Madison who is in the same grade as her. "She fit into our family immediately. We have a large extended family, and that can be overwhelming to someone coming in from the outside. Irene, feels like family already", said Amy, her host mom. Irene not only has made quite the impression on her host family, but her classmates as well. She was recently chosen by her peers to be on the fall homecoming court serving as junior attendant.
I am the ICES Local coordinator in the area, and I'm extremely proud of these students and the school district that has welcomed them. "This year isn't a typical school year. There are many uncertainties, but this hasn't stopped these three young people from jumping in a putting themselves out there. They all have worked hard to become part of our community and we are so grateful for the opportunity to show them what small town Ohio has to offer."
Ashley Byrne
ICES Local Coordinator in Salem, Ohio