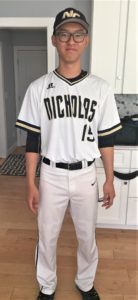 🇰🇷 Dream Will Come True as Long as I Don't Quit!
Before I talk about my experience in the U.S., I'd like to touch upon my life in Korea. I wasn't known for my academic prowess when I was in Korea. I was just a run-of-the-mill average Korean student. My father was always on a business trip abroad. Due to this influence, I dreamed of someday going abroad the study myself. However whenever I asked my mother (as early as in elementary school), the answer has always been a firm "No". Then one faithful day, in our car, we happened to hear an ad about the U.S. exchange student program and my mother suggested if I wanted to try out. That's how it all started.
After months of preparation, I headed for the airport with two large pieces of luggage. I said good bye to my family and boarded the plane. 14 hours later, I landed in Atlanta, GA where I boarded another plane to West Virginia, my final destination. When I finally arrived, I was greeted by my host family who came with a poster with my name on it, balloons and a present. I was finally in the U.S. surrounded by people who all spoke English and excitement came over me, knowing that I will be living here for one year.
My English was worse than I thought. The pronunciations were different from how I learned and they couldn't understand my pronunciations. I also didn't know that Americans spoke so fast. My host father used to tease me that only thing I could answer was when I was asked if I was hungry.  I knew that my outgoing personality would allow me to pick up English quickly.
On the first day of school, students approached me from my first class and started asking questions. I really couldn't understand anything because they spoke so fast and it gave me motivation to learn English faster.
I read books for two hours every day.
I studied YouTube English lessons at night and tried to learn about American culture.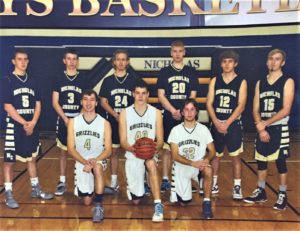 🏀 Three months later, I tried out to for the school basketball team. Out of 50 students who tried out, the goal was to select 20. On the first day, they made us run 50 times around the court. After 30, I wanted to quit, but I didn't. Later I learned that the coach wrote down the names of the students who stopped running and those were excluded from the team. 10 students were cut. On the next day, we were asked to run 60 times around the court and we all learned that resting would mean being cut. Nobody rested and nobody got cut. Then the coach brought out the balls and we were tested on ball handling skills. In the end, I made the team.
Then I learned that we needed to keep our grades up in order to stay on the team.
I was struggling with some of my grades because I still had trouble understanding English. Since I wanted to be on the team, it gave me further motivation to stay up late at night to get good grades.
After the successful three months basketball season ended, I looked back and I was surprised to learn a few valuable lessons. I learned that sports has many benefits. One is that on the first day of the tryout, the coach did not look for the best athletes, but those who had perseverance not to quit. Second is that another responsibility as a basketball player did not mean that I could lack in my other responsibilities. I continued to work hard on my academics as expected by the coach. These two lessons are valuable enough for me to keep for a long time to come.
⚾ When the baseball season started, I tried out again although I've never played baseball. Using the same lessons I learned, I persevered and worked hard. Surprisingly, I made the team. When we lost an important game at the end of the season, we all cried hugging. Can you imagine a bunch of big guys crying because we lost a game? Well, this was another important lessons. The camaraderie that we share lasts a lifetime and win or lose, giving our best makes us emotional and there is nothing wrong with being emotional.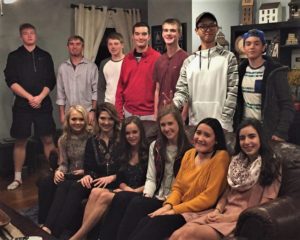 All through this, my English improved a great deal and I found myself among my American friends natural and able to speak without translating. When the time came for me to leave, everyone thanked me for being a wonderful exchange student. The school principal even came to thank me personally. The school actually had exchange students in the past, but when the exchange students left, nobody remembered the names of those. But that is no longer the case. Everyone knew me and I knew everyone in school. The principal said that he now wants to bring more exchange students to the school next year.
🇺🇸 Looking back, it was me whose life was enriched with the unique experience of living in America for a year with a wonderful host family going to a great school that gave me chances to become an American.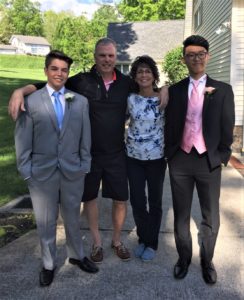 I especially want to thank my host family
On the last day, we sat together and talked about our past times together. Then we all cried because we didn't want it to end. My exchange student experience is something that I value so much that I wouldn't trade it for anything in this world. I wonder if I could experience something like this again even if I live till 100 years of age. I'd like to thank everyone who made this experience possible. The agent in Korea, ICES, my host family, my American school, my friends, the coaches and my parents who all believed in me and they changed my life forever. Now that I am back in Korea, I am a different person from a year ago. I returned from my exchange student experience as a captain of my own life. I will try harder at everything I do and I will make the best of my life. I already miss everyone.
Thank you everyone!
Yongbin Moon, South Korea 🇰🇷
ICES exchange student 2016-2017
living with the Ferguson family in Summersville, West Virginia