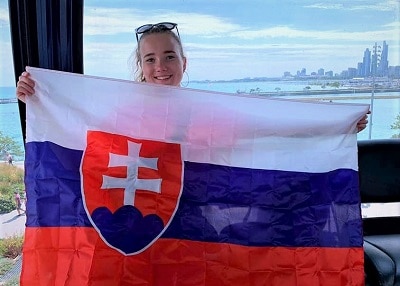 Hello,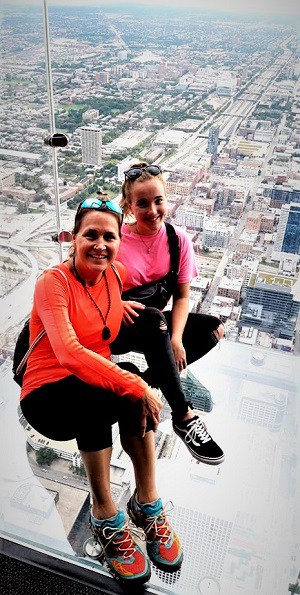 My name is Sara and I am from Slovakia. I was placed in Carl Junction in Missouri. It is a city that has about 7,500 inhabitants. I only have my host mom Lesley, who chose me and she is great. She is very adventurous, and we do a lot together.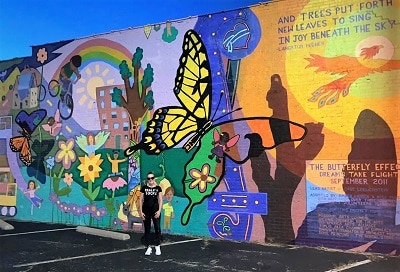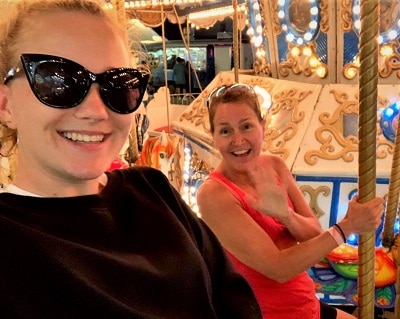 We visited the city of Joplin, where we were at the memorial wall dedicated to the victims of the 2011 tornado. It is so beautifully colorful. We also went to Lamar to see the fair, to Kansas to the movie theater and to Arkansas to hike and see a concert featuring Florida, TLC and Nelly. Labor Day we spent in Chicago.
I started school on August 15th and selected my subjects. School is not difficult and my favorite subject is Spanish that is a new language for me. Everything is great here.
Sára
exchange student from Slovakia
living with her host mom Lesley in Carl Junction, Missouri
Learn more about becoming an ICES Exchange Student and Study in the USA