Excited to be coming back to the United States for college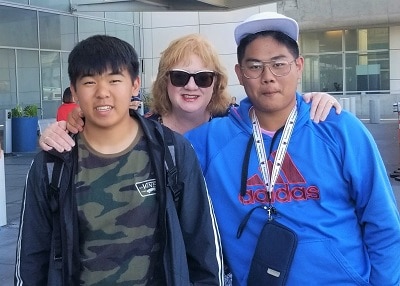 Sherlock and Eddy had a great year in Chico and made lots of friends. They are both avid soccer players and found a group to practice with on the weekends in a nearby park. In this picture they are both exhausted and excited. Exhausted by all the activities of the last week of their Senior Week. Senior Sunrise, Senior Sunset, rallies on campus, the actual graduation ceremony followed by the legendary Sober Grad Night celebration, and all night event organized by Chico High School and the PTSO. Eddy didn't tell me he wanted to bring home something special for his Mom, until we got to San Francisco. The challenge there was to buy her something, "not made in China".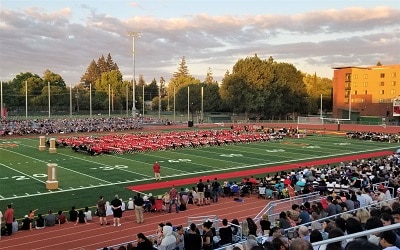 They were excited to be going home for the summer, but even more excited to be coming back to the United States for college. Eddy is going to school in Chicago, where I have family. Eddy was surprised to hear that…. I told both Eddy & Sherlock that they can contact me anytime if they need anything. I am looking forward to hearing about their respective college experiences. They learned that being part of a "big, loud host family" is different, but in a good, fun way!
Melissa Gebicke
ICES Local Coordinator in Chico, California
Eddy and Sherlock, both from China, attended Chico High School, which is one of our Public F-1 High Schools. Both students were seniors and were able to graduate and receive diplomas.
Learn more about becoming an ICES Academic Program Student and Study in the USA