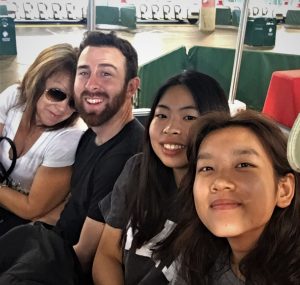 My life has changed tremendously since I came to the United States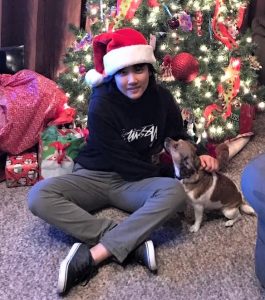 I go to school in Palm Desert, a place that is called, "Hollywood's Playground". The school routine and the way things run are totally different than what I had experienced for fourteen years. Almost all the people I knew and trusted were not here beside me. It took me quite a while to get used to the language and the people here. Things fell into place as I felt lonely and helpless for a period of time.
There was something that didn't change. The teachers were as helpful and caring as ever. They listened to my questions patiently as when I first arrived, I was afraid to ask about things that I didn't fully understand and, in addition, they offered to help!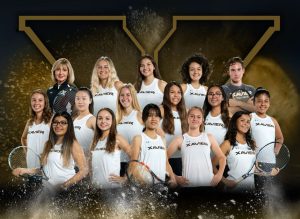 I joined the school water polo team in my freshman year and the tennis team in my sophomore year. I am also a part of the school's jazz band and orchestra. I can feel a team spirit among my classmates and we all socialize together quite a bit.
On weekends, sometimes my friends and I go to the movies, skating, bowling or find other fun things to do. I have an amazing host family as well as wonderful natural parents – and I get to talk to them every day because of technology that helps us to see each other. So I am not as homesick as I thought I would be. This all helps me so much. I'm very happy and grateful!
Erqi
exchange student from China
attending Xavier Prepatory High School, Palm Desert
living with the Connie and James Leon in Cathedral City, California
Erqi's host mom is adding to Erqi's testimonial:
Erqi, affectionately known as Archie, is doing extremely well. She has adapted well to our family, is very helpful, respectful always and participates in just about everything that we do as a family. This really warms our hearts and has knitted us all together in a very special way. She enjoys life and is an outstanding student, too. We are so very proud of her! There is no better student that we know of.