From the Swedish archipelago to the Californian desert
Hi, my name is Hampus Lind, and I'm 17 years old, turning 18 in April. I'm from Sweden and right now I live in Ridgecrest, California.
If you look up Ridgecrest on a map it's going to look like a small town in the middle of nowhere; even though that is quite accurate Ridgecrest has a lot more to offer as long as you give the town a chance. Honestly when I looked up Ridgecrest, coming from the Swedish archipelago, the idea of living in the middle of the desert so far away from the water for 10 months was weird to me; though I did see a pool on Google Maps next to the house I was going to live in.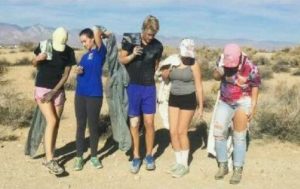 Even though the area didn't look like much, and when I came in the air was really bad because of the fires in California, my host parents Nathaniel and Dominique really made up for that. My host parents and I have a great bond and quoting what some of our friends have said, "If [you] were to have a son, I imagine he would look just like that lol," and "He blends in perfectly with your family."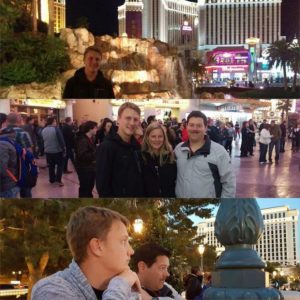 My host family and I have done a lot together, I have gotten everything and so much more coming here. We've been to Los Angeles a few times I've been to the Santa Monica Pier that's been in so many movies, I've been to Hollywood, and the Walk of Fame, I've been to Rodeo Drive and seen a bunch of cool cars and at least what I would've considered ugly clothes. Petersen Automotive Museum, and Ronald Reagan Presidential Library are just two of the really cool museums our friends have visited with us.
We went on a trip to Las Vegas and I've seen the big and famous casinos, the "Welcome to Las Vegas sign", the New York-New York roller coaster, and the Big Shot on the Stratosphere. I've really been on top of Las Vegas!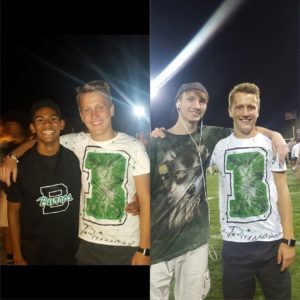 Traveling and going to all of these places is something I could've just dreamt of before I got here and ended up in this amazing family. If I had to pick just one favorite place it would have to be the Santa Monica Pier and the fresh smell of sea in the air, however, It's no longer all about places because no matter where I am I know that as long as I'm with my great family we'll have a great time.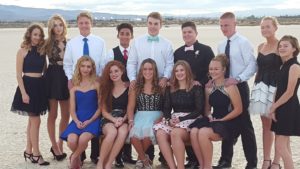 Of course I've done more than travelling around with my family. High School is such a cool and great experience, the fun dances like homecoming, and King of Hearts and I'm really looking forward to Prom. I have tried to participate in as many activities as possible so during fall and winter I played for the varsity soccer team and now I'm playing for the varsity tennis team. This is great opportunity to hang out, have fun with people, and visit other schools. I've even had the chance to compete in the school rallies with and against my teammates. I have a lot of new and fun friends and going to school is always fun here.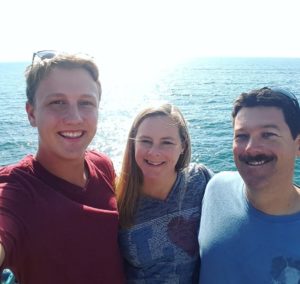 This year is everything and so much more than I could have ever hoped for; I am so happy that I decided to go on this exchange year and ended up in such a great family and community.

Hampus 🇸🇪
ICES exchange student from Sweden
living with his host family in Ridgecrest, California