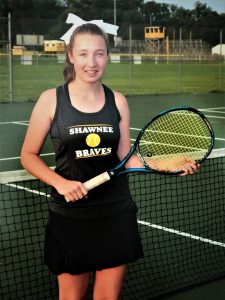 Getting involved in tennis really helped me
Hello my name is Barbora. I am from Czech Republic and now I am studying at Shawnee High School in Springfield, Ohio. I am in US now for more than two months. I arrived at the end of July because of tennis which started to practice on August 1st. I spent three amazing days in New York City and then I met my perfect host parents.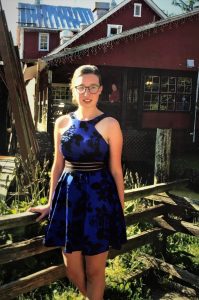 My host parents are showing me their culture and they are curious about mine. I am happy to have them. They got me involved in their family as person who they will know for a long time. I am grateful to them for the welcome and perfect time here in US. Getting involved in tennis really helped me, and at my first school I knew some people. And that is always good.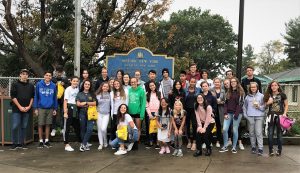 People here are really nice, everybody is friendly and helpful. In school I get involved in women's choir. We already had fall concert and it was really good. My teacher decided to sing Czech carol on Christmas, which makes me really thankful. All teachers are really nice and they accept that English is not my first language and they are really helpful.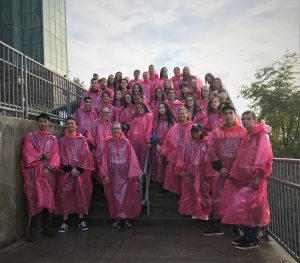 This all could not happen without my awesome local coordinator, who cares about me and she is making my year here also amazing. Kim Shreve is really spending a lot of her time with her students. She came to my first tennis match, she organized a trip to the Niagara Falls, which was absolutely amazing, I went with Kim to Boys Scouts Fall Camporee event to talk about my country. And I am happy to know her.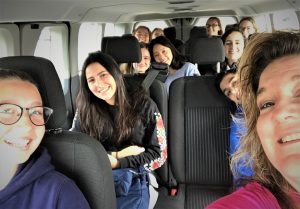 I am grateful for being here, for meeting new people and just living my adventure present. I am looking forward to having a Fantastic time here in Ohio this school year.
Thank you everybody who is making my life better!
Barbora 🇨🇿
exchange student from Czech Republic
living with the Monroe family in Springfield, Ohio