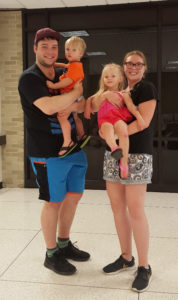 Hosting exchange students has really become a part of our lives…
…it is just who we are!! Each young person who has come and spent 10 to 12 months with us has definitely enriched our lives. Sharing cultures is such a beautiful thing to do. In my own opinion the problem in our world is that we do not take the time to reach out and understand one another's cultures. We are all different but yet the same. We just need to love one another for who we are.
My son informed me one day that he has a brother or sister on just about every continent. That to me is amazing. We love "all" of our children and we love it when they come back to visit us. God has truly blessed us with so many wonderful loving young people from all over the world. I feel honored that so many of my sweet children call me "Momma Lucy", Americans and children from all over the world. I truly love each one of them. It has been an honor and a pleasure hosting each one of our sweet children. May God always bless each and every one of our wonderful exchange students.
I love you all !!!
Momma Lucy
Lucy Urban
ICES field manager, Mississippi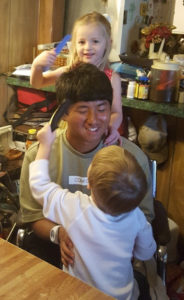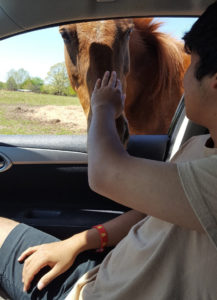 The top photo is with Kasper and Maria from Denmark. The came back to visit us during the summer. Our grand children are with them in this picture. I love, love my sweet children!!
The two other photos is with our current student Sungmin Cho (Aden). We have really grown to love him. He has become a family member. He is so wonderful with our grand children!! He plays with them and he spends time with them when they come to visit us. We love Aden!!