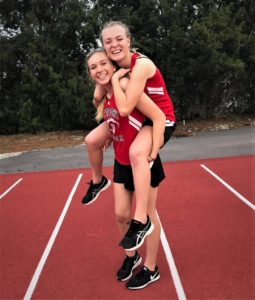 I came to America with the mindset of trying out new things…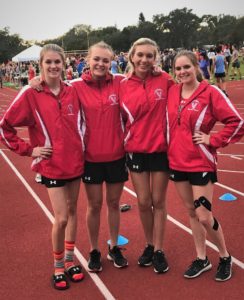 … so when the spring came I decided to join Track & Field. I've always thought of it as a boring sport, but I ended up loving it! I met amazing people, not only from my grade but from grades below and above as well, and strengthened relationships with my friends. We all went to Track meets at different schools, cheered for everyone who ran on the track and together calmed our nerves when it was our time to race. I instantly fell in love with everything that had to do with Track and the team spirit!
However, during my third meet it all went downhill and I sprained my ankle and wrist severely while doing hurdles. My doctor explained how bad it was and that I wouldn't get back in the sport again, which broke my heart. I talked to my coaches and told them how much I loved participating in the sport and they believed in me, and I told them I would do everything to get back until the end of the season, which I miraculously did! I rested for a month and when I got to take of my boot I was determined to get back as soon as possible, which hurt a lot but now I can say it was worth it.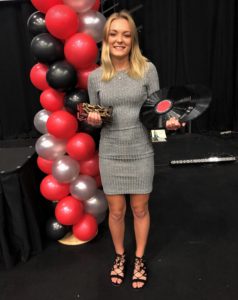 One and a half month later I raced in the open 400 meter race at the Districts meet and manage to make it all the way to the Regional championship. That's where me and my 400 relay team broke the school record and won in our heat, and where I also broke the school record for the open 400! Even though I had a really short track and field season, I am now leaving America with three school records and an award for "The most outstanding runner", just because I stuck the mindset of trying out new things and that's something I will never regret.
Linn 🇸🇪
exchange student from Sweden
living with the Gregory family in Lakeland, Florida