ICES foreign exchange student joins Russellville Lady Cyclones basketball team, Arkansas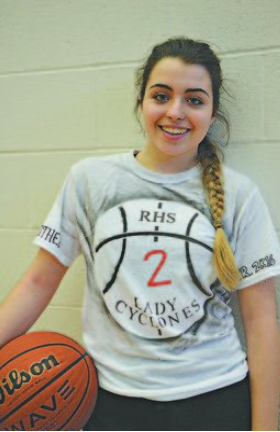 Ester is a senior from Valladolid, Spain. "The first friends I made here were on the basketball team," she said. "My host family found out I like to play, so they said I should join, so I did." "The gym is crazy," she said. "I walk in here, and I'm like, 'Oh my God, I'm playing real basketball.'"
Ester said she played back home, but it was nothing like what she's experienced here.
"In Spain … we were like six people, and we would practice two times per week. We don't really have a league, but we did play games. I could never play varsity here. Here, I only can play junior varsity."
Ester had no idea what to expect when she found out she was coming to Arkansas.
"I got to pick that I was coming to the United States, but I didn't get to pick where," she said. "When they told me Arkansas, I was like, 'Where is that?' I thought it was going to be a bunch of cowboys." Instead, Ester found a second home and perhaps just a few cowboys and cowgirls. "I love it," she said. "I mean, I really like it. I'm thinking about coming back here to study college. Maybe in Fayetteville."