"one of the most rewarding things that our family has done"
When our family hosted our first student 13 years ago we had no idea of what kind of impact it would have on our lives.
Over the years we have hosted 14 students now. Each student having their own amazing talents. Being able to have an impact on a child's life has made this one of the most rewarding things that our family has done. Our sons Cody and Logan grew up with have students in our home.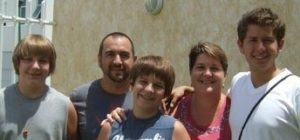 One of our exchange sons Javier from Mexico lived with our family 9 years ago. Our family has had the wonderful opportunity to be able to go to visit him and his family in Puebla, Mexico. Javy has come home to Ohio 5 times now. Our families watched in Great Joy and Proud to see him graduate from Med school in Mexico City in August 2016. Javier is working now to come back home to Ohio to complete his residency; becoming a Dr in Mexico and the US.
My heart melts everyone time I get a message or phone call from one of my kids. You know their voice…Hearing them say; "Hey Mom". I never dreamed that I would be so blessed to have these children in my life.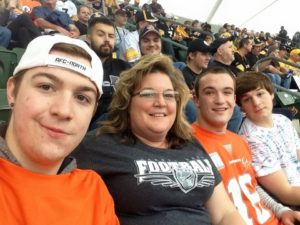 Over the years we have hosted students from Ukraine, South Korea, Germany, Norway, Denmark, Mexico, and China. We have gotten the opportunity to go visit several of our children in their countries. We are looking forward to getting to see our son, Daniel from Munch, Germany later this year.
Love spending time with our kids. It's so rewarding to see the sparkle in their eyes as they experience so many things with our family. From going to Grandma's house to hanging out and watching the football at home. Taking a road trip to Alabama to look at a car. Or going to Virginia Beach on vacation. Going to a Cincinnati Bengals football game, or off-roading in the mud and woods of West Virginia and Kentucky.
Looking forward to hosting again in the future.
Joey & Kim Shreve Family
ICES host family and Regional Director, Ohio