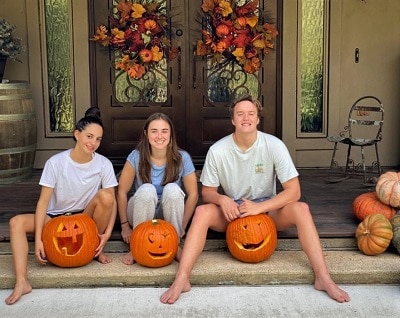 ICES students experience Halloween
On the night of October 31st, Halloween takes place, one of the most emblematic and "terrifying" traditions that you will endure during your school year in the USA. ICES students experience first-hand the fun and unique custom of "Halloween" in the United States, an event to remember.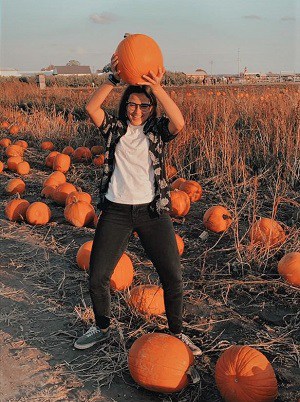 "Pumpkin picking"
Collecting pumpkins on the days leading up to Halloween is one of the most deeply rooted established practice in the United States. Families go to farms to choose "the one", that they will later carve and use to give their homes a spooky look.
The schedule includes several hours of guaranteed fun: tractor rides, pumpkin tossing, themed routes, tasting of typical recipes… You don't want to miss this unique experience that you will be sharing with your host family and friends.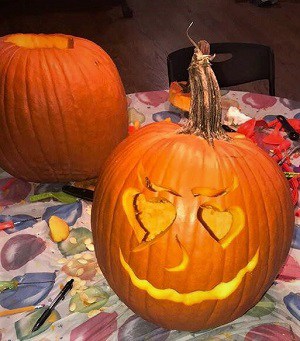 "Pumpkin carving"
The pumpkin is the queen of the party, sign of the arrival of autumn. It is estimated that each American buys about two kilos of this fruit during the season, but one is enough to carve an attractive and innovative work of vegetable art.
In the United States, the carved pumpkin is called "Jack-o'-lantern", a legend that tells the story of a farmer sentenced to wander as a spirit forever. He had the brilliant idea (pay attention to the adjective) of making a lantern, by placing an ember inside a hollowed-out turnip to light his way.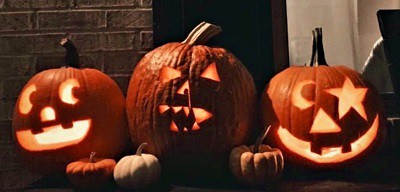 Young and old have a great time sculpting on and on, no one can resist! At night they place a candle inside the pumpkin that produces a chilling light effect.
In daylight they may seem funny, even harmless, but when the night of October 31st falls…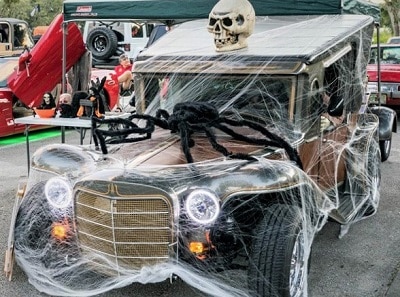 "Home and back-yard decoration"
Walking around town the week before Halloween night is like visiting a theme park. The hoses are decorated with so much detail and care that they look like real passages of terror. Streets, homes, and businesses are dressed in orange, covered in costumes and spider webs to welcome the most terrifying night of the year.
"Trick-or-treat"
The young – and not so young – of the family leave their homes all dressed up, ready to fill their little bags with delicious candy and chocolate. They go from door to door shouting "trick or treat?".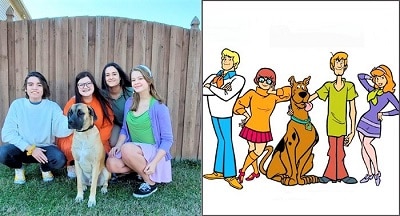 The entire neighborhood is filled with large stocks – sweets and treats – to be able to give away. It is also common to offer homemade sweets… Hungry yet?
Families and groups of friends sign up for the fun task of looking for an unusual outfit to wear, getting as involved as possible to enjoy this day intensely.
Story and photos provided by
Mariona Forrellad Tobar
ICES Spain
Learn more how to become an ICES Exchange Student and Study in the USA