She jumped right in and tackled the challenges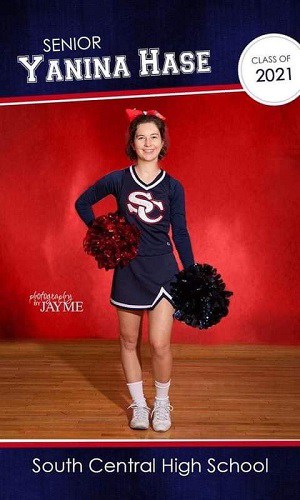 Yanina is our foreign exchange student form Langquaid, Germany. She has been living with our family in Westville, Indiana for about three months and has been nothing short of a blessing to our lives.
Although she missed a week of school, she jumped right in and tackled the challenges of e-learning. She joined the cheerleading team the week she came to the States and has excelled in the sport. Her coach is "over the moon" to have her on the team and has "done AMAZING" learning the cheers. "All of my other foreign exchange students I've had haven't jumped in until the 5th or 6th game but here she is at game 3! Incredible!!"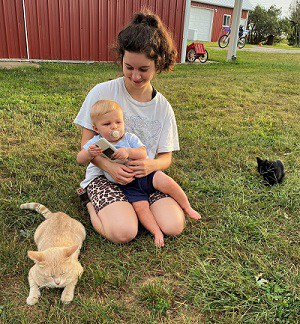 Not only is she a go-getter in cheerleading, she is the absolute sweetest older sister to our 9-month-old boy. Although Yanina told us she hasn't been around babies before, she's a natural when it comes to playing with him and helping him walk around the house.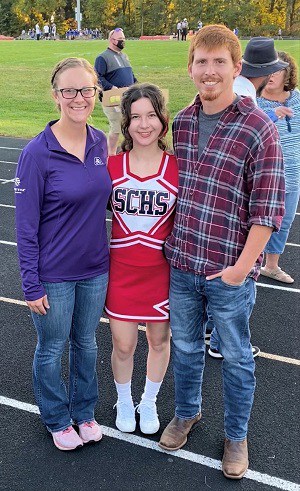 Yanina is never afraid to try new things whether it's food, activities, or just going on errands with the family. She finds adventure in what we would consider mundane tasks. We sure do love Yanina!
Sincerely,
Courtni Meyers
ICES host mom in Westville, Indiana